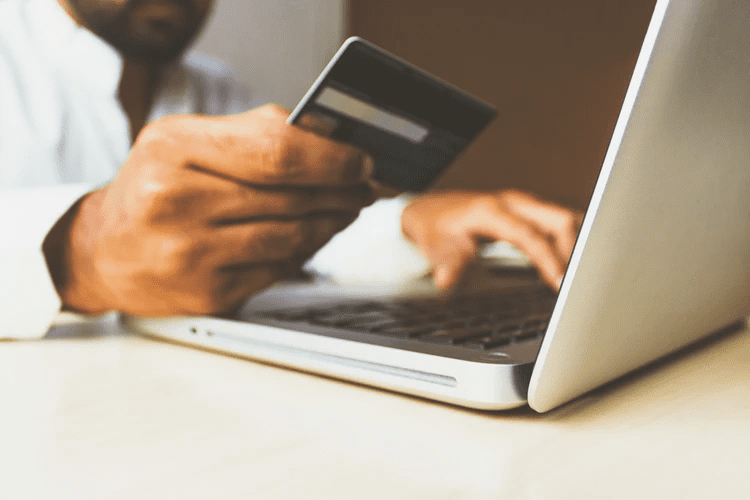 On the surface, running a sales-generating dropshipping business seems like a straightforward process.
Customers order and pay for your product, you pay the supplier after receiving the consumers' payments, and the supplier handles the inventory and ships the items to the buyers.
Easy peasy, right?
Well, not quite.
With thousands of other dropshippers in the market, you'll need the right strategies, the best dropshipping tools, and a can-do attitude for your business to beat competitors and gain massive profits.
In this guide, we'll look at five tried and tested tips to generate sales for your dropshipping business.
1. Find the right dropshipping company for your business
A dropshipping solution or company can manage your order fulfillment logistics seamlessly.
Find ones that match your unique business needs and help you operate efficiently to ultimately grow your sales.
For instance, ecommerce solution Oberlo lets you source products from various suppliers available on AliExpress (among other platforms) and add them to your Shopify store.
You can choose the product you want to sell and import all the items' listing information, such as the price, description, and images, in a few clicks. After importing, you can edit the product listing accordingly.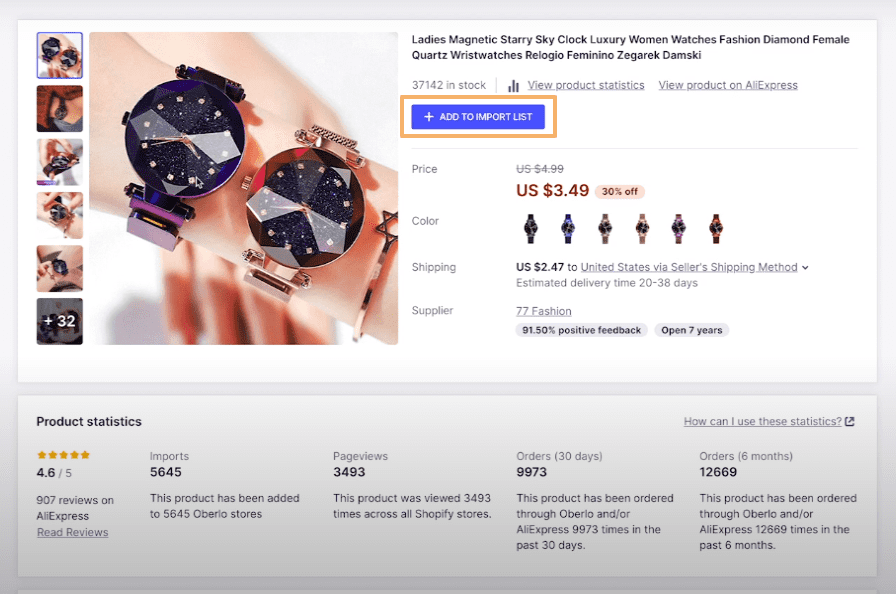 With this feature, adding products and fulfilling orders becomes efficient, allowing you to focus more on selling and increasing your profits.
Additionally, Oberlo syncs with your Shopify store, so your inventory automatically updates when your supplier changes your products' available stocks.
For more tips on choosing a dropshipping solution, check out Neil Patel's best dropshipping companies review.
Also, it helps to check if the dropshipping solution you want to use integrates with reliable and the best ecommerce platforms for your small business. That way, building, running, and streamlining your dropshipping business becomes so much easier.
2. Display customer ratings and reviews
Most new customers are normally skeptical of buying from you at first, especially if 15 other dropshippers sell the same items you do.
An excellent approach to build trust with your potential customers is by displaying customer testimonials, reviews, and ratings on your product pages.
Customer reviews can work like personal recommendations and show your prospects your previous customers' positive experiences with your products, enticing shoppers to purchase.
Place a "Write a Review" section and rating option on your product pages to encourage customers to leave reviews about your products.
Display testimonials from satisfied customers on your homepage to help showcase your products' quality and reliability.
AliExpress lets you import customer product reviews from the ecommerce platform directly to your store using the AliDropship plugin.
The plugin lets you import reviews for all products, a specific category, or for several categories at a time.

Posting positive customer reviews can increase your dropshipping business' credibility and boost customer confidence in your products, leading to more sales.
3. Run social media ads
Know which social media platforms your target customers use and run social media ads. This helps you optimize your ad campaigns and advertising only to people who are most likely to buy your products.
Here are a few social media advertising tips:
Identify your objectives. Know your social media advertising goals to help you find the right social network to advertise and shape your ad campaign strategies.
For instance, if you're selling jewelry to increase sales, run Facebook ads, and use the platform's Life Events ad targeting parameter to target newly engaged users or those in new relationships.
Test your ads. Perform split tests on several ads to help you determine which ones give you the best returns on investment before casting a wider net.
This helps you optimize your social media advertising efforts and ensure you're spending your budget on ad campaigns that have high chances of enticing your audiences to buy.
Design your ads for mobile. Ensure your social ad images and content adapt to different display sizes so mobile users can see your offers and promotions easily.
Failing to do so means missing out on engaging thousands of social media users on mobile and losing boatloads of sales opportunities.
While running social media cans can be relatively easy, keeping track of your campaigns on top of your other marketing efforts can be a lot of work.
One solution is to create an app to improve your internal workflows so you don't spread yourself too thinly and wear yourself out.
Building your own app, such as a simple client portal, ensures you get the tailor fit solution that matches your exact needs.
Also, when creating your app using Azure DevOps, back up your codes and data with Backrightup.
The flexible service can automate running your backups and restoring your Azure DevOps instance, saving you time and effort from doing it manually — which can be tedious and laborious.
Doing so ensures your codes, instances, repositories, and other critical app data is secure and intact in case of server errors and malware that cause data loss.
4. Leverage videos
Using videos is one of the best ways to engage your potential customers and stand out from your competitors.
After all, videos allow you to showcase your products' benefits and features and inform customers how to use your products properly through creative and fun content.
Here are several ways to use videos to help boost your sales:
Explainer videos. Use videos to highlight your products' features and value. This helps you showcase your product's benefits and makes it more interesting for shoppers to learn about your products.
Video ads. Evoke emotions through video advertisements. Video ads can require more time and effort to make, but these are excellent for telling stories, sharing scenarios that shoppers can resonate with, and presenting your products as the solution to customer pain points.
Video demonstrations. Create videos demonstrating the proper ways of using your products.
Your product's technical aspects can be challenging to convey with words alone, making videos great for showing customers how to assemble a small piece of furniture or attach a certain accessory.
Video demos also help stir anticipation and excitement among your customers since they can get a glimpse of your product and get a good idea of its dimensions and functions, so they know what to expect.
Leverage videos to engage your potential customers better, build trust, and even add value to your products, and in turn, skyrocket your sales.
5. Work with a reliable supplier
Because your supplier manages product inventory and ships the items directly to your customers, you don't get to see the actual product's quality.
Find reliable suppliers that provide high-quality products, efficient shipping processes, and easy order tracking (among others) by following these tips.
Consider going through the order process yourself to ensure the product's quality is up to the standards you expect to provide your customers.
This also allows you to test out factors, such as the ease of ordering, shipping period, and the returns process.
It also helps to use a dependable product data management software for ecommerce to stay on top of your inventory, catalogs, and other product information. This allows you to identify gaps and address issues in your product management and streamline working with your suppliers.
Scour online reviews and forums to see what other dropshippers and customers have to say about a specific vendor. This can help you find which suppliers to steer clear of and which ones to trust.
Check if the ecommerce platform provides a way to verify sellers. For instance, product finder and research tool Jungle Scout offers a database of global suppliers on Amazon.
The tool can help you source your products and validate known sellers on Amazon by checking their confirmed shipments and customer volumes.
You'll also see the supplier's top customers and resellers. This information can give you a good idea of the seller's reliability.
Additionally, your suppliers' policies should align with your dropshipping business' to ensure you handle customer issues and returns efficiently, leading to happy customers.
Ready to boost your dropshipping sales?
It can take some elbow grease and grit to generate tons of sales for your dropshipping business, but the tips in this guide are excellent starting points to success.
Know the tools and strategies that work best for your dropshipping business, and you'll be selling products like hotcakes and growing your profits in no time.
https://www.strategydriven.com/wp-content/uploads/word-image-67.png
500
750
StrategyDriven
https://www.strategydriven.com/wp-content/uploads/SDELogo5-300x70-300x70.png
StrategyDriven
2021-08-20 14:15:36
2021-08-20 14:18:35
5 Tips to Generate Sales for Your Dropshipping Business