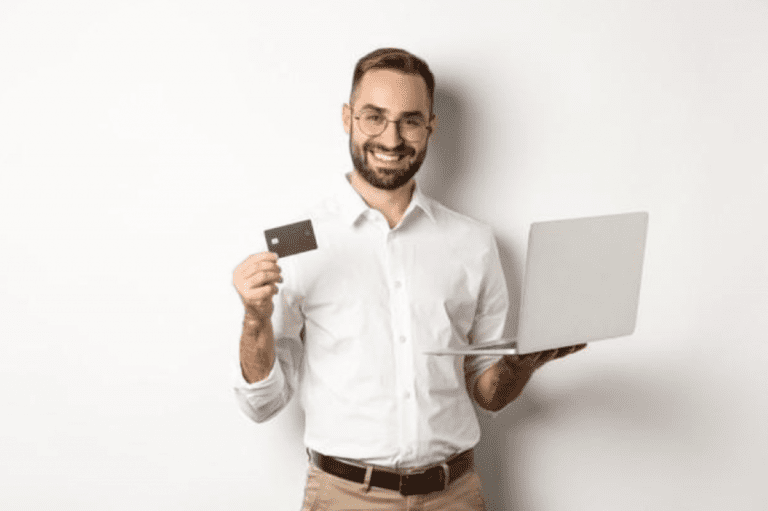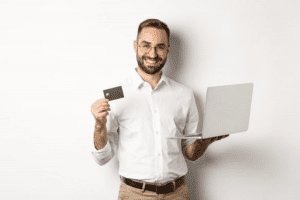 An eCommerce payment system is also known as an electronic payment system, which is a digital transaction or paying for goods using electronic medium and eliminating the requirements of cash and checks. An electronic payment system is a globally popular payment technique due to the continuous usage of internet-based activities like baking, shopping, etc.
Modes of Electronic Payment
There are several online payment methods, such as smart cards, electronic wallet bank transfers, credit cards, bitcoin wallets, etc. In contrast, e-payment is classified into two categories, i.e., credit payment system, and cash payment system.
There are several online payment methods offered by companies like cardknox, such as smart cards, electronic wallet bank transfers, credit cards, bitcoin wallets, etc. In contrast, e-payment is classified into two categories, i.e., credit payment system, and cash payment system.
Credit Payment System
Credit cards; according to branding services UK, the credit card is the most primary form of e-payment system used by billions of people; in this mode, financial institutes provide a card to the account holder for making payments online through electronic devices.
E-wallets are also one of the leading techniques of online transactions in which a prepaid account holds user financial data used to make payment.
Smart card; smartcard is an advanced technology of transaction known as integrated circuit card or chip card (ICC or CC), which have a microprocessor to store money deducted when online transactions happen using that card.
Cash Payment System
Direct debit is a mode in which the account holder allows the bank to pay the amount from his bank account electronically.
E-check; e-check is one of the most valuable digital transactions of money from an account for paying for goods eliminating paper checks.
E-cash; in this method, a specific amount is saved on the customer's device for accessible online transactions.
Stored-value card; stored cards are used by many well-known companies and businesses known as gift cards, in which a card with a certain amount is used for the transaction.
Benefits of Electronic Payment System for Business
In the globalized world where technology is constantly evolving and developing, around 3.8 billion consumers use the internet actively has changed business dynamics.
According to branding services in the UK, the continuous advancement of technology has changed the traditional payment system into an electronic payment system that can grow business efficiently. With the revolution of the electronic payment system as they are easy and straightforward for making payments. Moreover, they have eliminated the requirements of going to banks for transactions and other activities. Here are few benefits of an electronic payment system for business.
1. Instant Payments
Life has been chaotic where everyone struggles with work, relationships, finance, health, and many other things. The traditional method is a hectic and stressful process as they are often a slow and time-taken process. The electronic payment system eliminates chaos as they are faster and straightforward, like credit cards, e-cash, etc.
Electronic payments can be made through an electronic payment app from anywhere by deducting the need to go to banks by saving time and energy.
2. Higher Payment Security
With the expansion of businesses into the online world, one of the most significant concerns of any firm is security. Payment security is the prime need of a company to protect client's data and information from frauds and other issues.
The electronic payment system is leading globally because of several reasons why security is one of the main reasons. It provides a higher level of payment security for clients by offering multiple encryptions, SSL, tokenization, etc. Clients don't have to swipe cards again and again as they can save card details using One Time Password.
According to surveys, some organizations don't utilize e-commerce payment technology and are stuck at traditional payment methods; that's why they are having security issues and lack the opportunities to serve a higher number of consumers.
3. Better Convenience
Providing convenience to an audience is essential for business from that customer decides whether to engage with a company. According to experts, convenience is a vital aspect of growing a business, and electronic payments provide higher security; more importantly, they offer better conveniences to clients to achieve a better user experience.
It allows clients to purchase excellent using card facilities and paying later. Moreover, it doesn't annoy consumers by sending several reminders and messages for payments and automatically collects the specific money as per rules.
4. Saves Processing Costs
Processing cost is a term of cost accounting used in manufacturing units for assigning and collecting cost. It takes the total cost of the process and averages it over the branches of production. For instance, when you offer payment service to clients, you need a card processor; and that processor allows payment transaction in exchange, it will charge an expensive cost value.
But electronic payment does not charge expensive cost values; you have to pay a fixed subscription according to the agreements and rules to your service provider.
5. Low Risk Of Theft
In the modern era of technology, business dynamics are swiftly changing; according to statistics, money is the lifeline of a business. The capital is essential for the company and day-to-day life. However, using cash for accepting payments is quite risky and against safety. As the crime rate is gradually increasing, several chances of getting stolen and even depositing money in a bank account are pretty unsafe.
Using an electronic payment system reduces the risk of theft by providing safe and secure payment transactions. Moreover, it gives all transaction records by the end of the day.
6. Transparent
According to branding services in the UK, transparency is an essential factor for a business; consumers are more concerned about their privacy and are willing to protect it. A study found that over 50% of consumers would switch companies simply because of their data policies or data sharing practices, which fail to secure consumer data. They will lose the interest of their customers and lead them to find another company where they feel more secure sharing their personal information.
That's why the electronic payment system provides transparency by offering you details of transactions for a better user experience.
7. Contactless
Due to the Covid-19 pandemic, people avoided human contact for safety; this increased the need for contactless payment transactions.
The electronic payment provides POS terminals and QR codes to avoid human contact; in this method, the payee holds a cellphone near the terminal, and the payment will automatically proceed.
8. Reduces Carbon Footprint
With eCommerce payments systems, the use of paperwork has been reduced, for instance, paper receipts. Modern payment technology offers digital equivalent to the clients by saving money on ink, paper, and printers.
9. Greater Revenue
Every business wants to achieve more significant revenue for business progress and development. According to the latest survey and reports, it has been proven that consumers spend more on buying products and services using e-payments and increases the rate of revenue for business progress.
10. Better User Experience
A business needs to attract customers by providing a better user experience. Electronic payment is the advanced technology that offers a better user experience in terms of a smooth transaction, removes obstacles from purchasing like long queues or a limited amount, no extra cost involved, and furthermore.
Conclusion
According to experts, cash transactions have been decreased due to electronic payment systems; that's the potential reason that e-payment is considering as a leading facet of a successful payment infrastructure by offering several valuable advantages to clients to increase business progress.
https://www.strategydriven.com/wp-content/uploads/Screenshot-2021-06-03-215949.png
798
1200
StrategyDriven
https://www.strategydriven.com/wp-content/uploads/SDELogo5-300x70-300x70.png
StrategyDriven
2021-06-03 20:00:40
2021-07-16 16:42:34
What Are the Benefits of Electronic Payment Systems for Business?