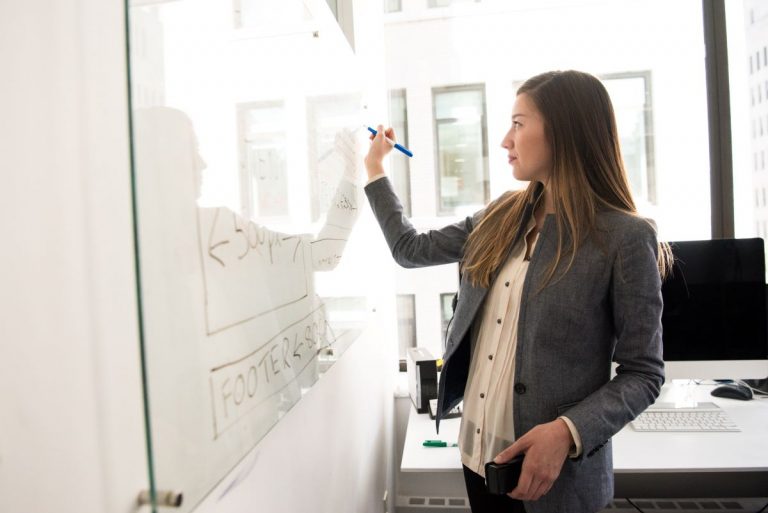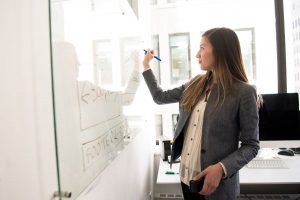 No matter what career you set your mind to, you'll have to create a set of professional development goals, so that you stay on top of your game. It's also important to invest time and energy into your professional development, since they focus on your functional expertise, accomplish tasks in your current job, and prepare you for the next step in your career.
Here are 7 goals that you need to set for professional development today:
1. Start With An End Goal
You heard right! Start with the end!
"To start with an end goal means to think about the future," says Joan Smith, a business coach at NextCoursework and Write My X. "In other words, work backwards. As you work backwards, you'll find your answers easily. Figure out what it will take to get to each goal, the skills and experience needed, and any other required training or certification."
Here are questions to consider when thinking about your end goal:
Where do you want to be in a few years?
What will your title be in a few years?
What kind of company do you wish to work for?
What new skills will you have, by the time you're hired for a company?
What will your achievements be?
2. Remember Why You're Here
Do you sometimes feel overwhelmed, to the point where you question how you've picked a profession to begin with? Don't worry – we've all been there at some point.
In fact, part of your professional development goals should be to make sure that you don't get burned out of what you're doing. Instead, take some time for yourself to quietly reflect on why you've chosen your profession in the first place. Also, think about the people that you're affecting with your profession. Once you reflect on these things, you'll get a clear understanding of why you're here, and then come to appreciate it more.
3. Be SMART
Try the acronym SMART to figure out your objectives, and learn to reach them:
Specific: Your goal must be clear and specific, and it's what you want to accomplish. Also, think about why that goal is important, who is involved, where needs to be done to complete the task, and what resources you need for it.
Measurable: A goal should be trackable from beginning to end.
Achievable: The goal has to be realistic, to ensure success.
Relevant: Your goal must matter to you, and also align with your other goals and long-term plans.
Time-bound: Your goal needs a deadline to maintain accountability.
4. Strategize Each Goal
It's important to have strategies for each of your goals – not just one of them. First, break down your goals into smaller tasks to give yourself achievable milestones as you progress.
Afterwards, ask your HR department if there's a budget for learning and development. If so, sign up for a course, and learn as much as possible. Finally, when you take a certification exam, make sure you study prior to testing.
5. Establish Relationships
Relationships matter in many industries, including retail, real estate, customer service – the list goes on. No matter your profession, you have to cultivate relationships with your customers, so that you can be a shining star in your community, and positively affect people's lives with what you have to offer.
6. Check In With Yourself Often
"It's important to check in on yourself every so often, when developing your professional goals," says Hayden Wilkinson, a writer at Britstudent and Australia2Write. "In other words, set up a time weekly or monthly to track your progress, and see how you're doing. If necessary, you can have a friend or family member check in on you to see how you're doing every week or month, so that you're giving your best all the time, every time, in your profession."
7. Make Time
When it comes to setting goals, you still need to make time for them. Regardless of your objective or profession, you have to be consistent with your goal-setting. Even if you have to substitute an activity (i.e. watching TV) for focusing on your goals, then do so.
Conclusion
Once you set up some of these professional development goals, you be certain that you'll improve always, and that you've kept track of your accomplishments.
Don't just wait for your company to offer you on-the-job training. You can start setting your professional development goals today!
---
About the Author
Vanessa Kearney is a writer and editor at Write my research proposal and Phdkingdom.com. She is also a contributing writer for Research Paper Help. As a professional writer, she is not only passionate about writing on various topics, she also strives to create something unique and exciting for her readers and subscribers.
https://www.strategydriven.com/wp-content/uploads/pexels-christina-morillo-1181534.jpg
801
1200
StrategyDriven
https://www.strategydriven.com/wp-content/uploads/SDELogo5-300x70-300x70.png
StrategyDriven
2020-09-01 08:00:16
2020-09-01 07:24:54
7 Professional Development Goals To Set Today