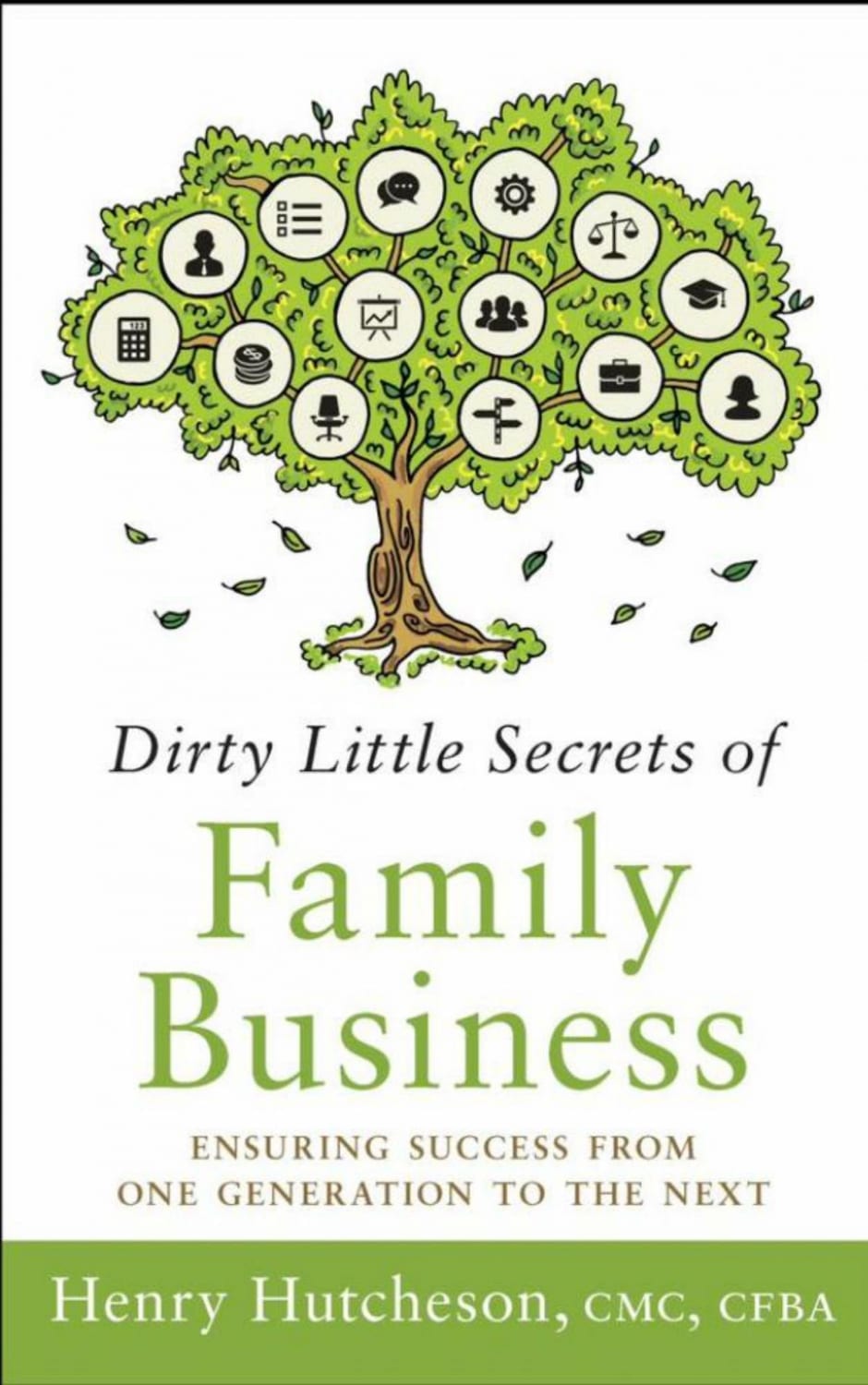 I present to a variety of audiences around the country — university-based, family business centers, industry groups and professional groups. Invariably I'm asked, "What's the one thing a family business should do to be successful?" I always respond that good communication is the most important thing to achieve, and family business meetings are the best way to achieve that. There are the obvious benefits, but there's another incredibly valuable but hidden benefit you probably don't know about.
First, let's discuss communication. With good communication, family businesses can make it, and with bad communication they fail. Why? Businesses is about making a profit. The one who sells the most for the lowest cost, is better than the competitors, keeps all dealings within the boundaries of the law and keeps customers happy wins. And, everyone in the business wins. It's a blend of hierarchy and teamwork, with everyone marching to the same objectives.
Families are about unconditional love and support. What happens when you throw a bunch of family members into a business environment? Conflicting feelings can crop up everywhere. Family members get their feelings hurt when they're reprimanded or held accountable. So other family members will hold back their true thoughts in order not to create hurt feelings. Until they blow up.
A good system of communication fosters an environment where business issues can be stated to family members without feelings getting hurt.
Family business meetings are a great way to accomplish good communication. At the start of each of my presentations, I say to audience members: "Before we start, I'd like to ask everyone to pull out your phones and go to your calendar, then create a meeting at the beginning of the next quarter for one hour. Call it 'Family Business Meeting,' and have it repeat every quarter, forever. And when you're done, please silence your phones." People always ask what they're supposed to talk about at a family business meeting, and I tell them to start every meeting with the same statement: "We are a family in business together, and that's a hard thing to do. What are some of the things we need to talk about in order to run the business well and make sure the family is in harmony?" The rest will mostly take care of itself.
By doing this, these natural questions will come up:
How do other family businesses do it?
When is dad retiring?
Who's going to lead the business in the future?
How do we get paid?
How will ownership be divided?
How do we deal with a family member who's not performing at work?
Do we need a buy/sell agreement?
This is all really good stuff. If you're meeting every 90 days for at least 60 minutes to talk about family business issues, you'll be uncovering the important questions and be able to work on them over time to a mutually agreeable resolution. Remember, these are family business meetings, not business meetings or family meetings.
Huge potential benefits may also be gained from family business meetings in which you invite the whole family. Here's the reason: In order to live your life, you must work to make money to have food and shelter, pay bills and so on. You may also get a sense of accomplishment though your work. However, when you're faced with life questions or big decisions, or find yourself at a crossroads in life, who do you turn to? Typically it's a family member — a parent, a sibling or your spouse. Now why would you want to bring another family member without any ownership into the family business meeting? The reason is that they've heard about what's going on in the business for quite some time and have a clear perspective of how the other family members feel.
Imagine a family business with a father, two sons and a daughter. Imagine them meeting. Now imagine a family business meeting with the mother, spouses of the three kids and the fourth sibling who doesn't work in the business. And now ask the question: "What are the things we need to be talking about and working on to have a good business and harmonious family?" By getting the perspective of the family members who don't work in the business, the information can take you to places you never realized. It will also give you much greater insight into the unvoiced thoughts and perspectives of the family members who do work in the business.
Bringing all family members — including those who don't work in the business — into a family business meeting one or two times each year can help uncover thoughts, concerns and perspectives of which you were previously and completely unaware. With this added information, you can ensure that you're on the right track moving forward to continue building a healthy business and a happy family.
---
About the Author
Henry Hutcheson has 25 years of experience in business management and global family business consulting across a range of industries, and is a veteran of a family business himself. He is a frequent corporate and university speaker, as well as a columnist and writer for the News & Observer, Charlotte Observer, Nursery Retailer, The State, and Family Business Magazine.He has been quoted in the Wall Street Journal, Crain's, and other business and trade magazines. His new book is Dirty Little Secrets of Family Business (3rd edition): Ensuring Success from One Generation to the Next. Learn more at www.familybusinessusa.com
https://www.strategydriven.com/wp-content/uploads/BOOKcover-Dirty-Little-Secrets-of-Family-Business.jpg
1915
1200
Sharon Kastoriano
https://www.strategydriven.com/wp-content/uploads/SDELogo5-300x70-300x70.png
Sharon Kastoriano
2019-05-22 08:00:15
2019-05-22 17:39:55
The Hidden Gem in Family Business Meetings