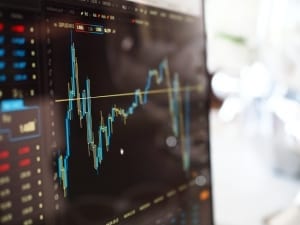 Although millions of traders try their hand at shuffling within the financial market casino each year, only a few are likely to reach the optimal potential. This is because, in order to become a profitable trader, it is essential that you possess the basic skills that are required to turn the odds in your favour. If you are willing to go through the necessary activities that can allow you to rightly handle the financial market, then continue reading.
What is trading?
Trading typically refers to the exchange of goods and services, within an economy, between parties (producers and consumers). In international trading, exchange of securities mainly takes place between trading nations. Shares trading is the major type of trading buying and selling of company stock in the hope of making a profit.
Trading techniques everyone should know
Step 1: Registering for a trading account – The first and obvious rule is to open a stock brokerage account, by taking help of a good online stockbroker. It is typically suggested to have a separate professional trading account, apart from keeping a personal account. A professional account will allow you to learn virtual trading techniques offered by most online brokers. After you have become familiar with the account interface, you can then explore the free trading tools and conduct market research.
Step 2: Learning to read the market – To obtain information on the trading market, you can refer to financial articles or stock market books or look through website tutorials. You will be able to develop ideas and concepts that are related to the market, focusing on the aspects of the trading game. Studying the price action on foreign markets and following the overall market every day in your spare time, is also considered beneficial.
Step 3: Developing analytical abilities ? A basic knowledge of both the fundamental and technical analysis is required to figure out the best way to gain profits through trading. A good grounding on these analyses will provide you with a trading edge over those who ignore them, which will eventually help you survive as a trader. You must also become prurient in analysing the financial markets, their trends and trading ranges, as well as the properties that generate price movements.
Step 4: Practice, practice and practice – Practicing virtual trading will make you engage in real-time market actions, allowing you to make well-informed buying and selling decisions. You will gain the ability to determine challenges and address the concerned issues.
The trading courses will provide you with the right guide to help you learn trading around your busy schedule and start trading.
https://www.strategydriven.com/wp-content/uploads/blur-1853262_1280.jpg
960
1280
StrategyDriven
https://www.strategydriven.com/wp-content/uploads/SDELogo5-300x70-300x70.png
StrategyDriven
2019-12-17 17:00:52
2019-12-17 15:27:12
The beginners guide to trading