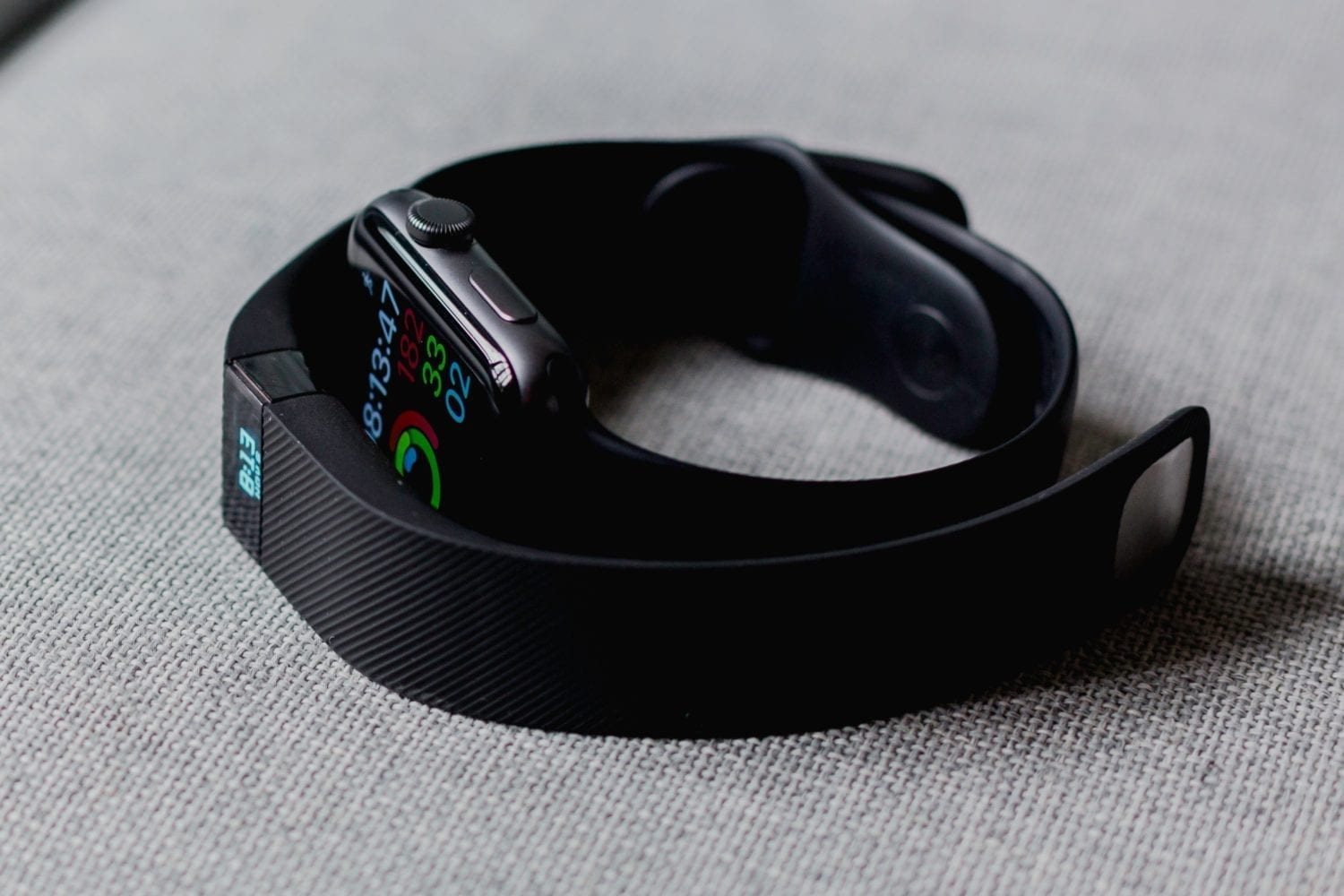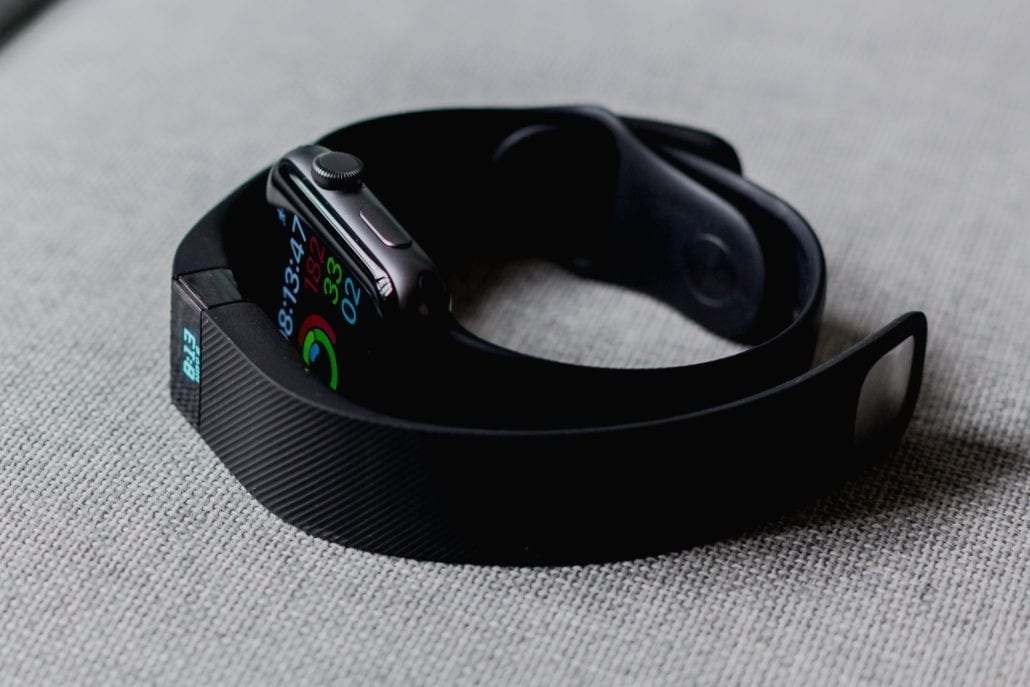 Innovators are coming up with all types of new ways to pay for things. The days of keeping your checkbook in your purse are long gone.
From paper checks to plastic credit cards, we always try to find new and convenient ways to pay for items. Cards have had their reign, but it seems like the public wants something even more convenient.
Wearable payment devices are the next big thing. Just ask all the new inventors and entrepreneurs who are pushing their brand of payment devices you can wear.
Ahead of the game are 10 devices we think are the absolute best.
Fitbit
Most people are aware of Fitbit and the fitness tracker craze. The thing is, Fitbit doesn't just count your daily steps.
Fitbit Pay is your credit or debit card worn on your wrist. No more pulling your card out or counting cash. Fitbit Pay lets you pay right then and there at participating establishments.
They insist on their security, so you won't have to worry about fraud or identity theft.
Your rewards and miles won't be affected when you switch over to Fitbit Pay. You will still earn, you're just changing to an easier device.
Fitbit is top of the line, but there are ways to find discounts and promo codes online if you know where to look!
Apple Watch
Everyone's favorite cell phone company has made it super easy to pay from your device. If you're a Apple Watch wearer, you got it made easy.
Apple Pay is growing in popularity and more and more places are accepting that way of payment. Apple is making deals with banks and settling into becoming one of the biggest payment giants.
Setting up Apple Pay is easy. What's challenging is running into retailers who don't use it. However, the future is wearable payment devices, so they'll eventually come around. While also a hefty price tag, there usually aren't too many Apple promo codes out there. However, there are sometimes deals where you might be able to get a free watch with the purchase of a Macbook Pro.
Amazfit
Another useful wearable payment device is the Amazfit. Alipay is the third-party mobile payment service that Amazfit uses, so you can pay for anything anywhere.
Look stylish and pay easily with this cutting-edge watch. Amazfit watches are sold at a ton of retailers like Amazon, Gearbest, etc. We did some scouting, and the best place to purchase an Amazfit is FastTech, since they often offer a ton of promo codes.
Kerv Ring
With convenience in mind, Kerv Ring was created to replace a purse or wallet when it's not practical to carry those items around. If you don't want to lug around a bag or keep your credit cards in your pocket, the Kerv ring is for you.
This ring is considered a "contactless" payment device, so that means it uses RFID technology and the user can simply tap their ring on the sensor.
Kerv is a fantastic choice for those looking for a sleek look. Just look at this awesome interior colors you can choose from!
Infineon
Touted as the first NFC payment ring, Infineon offers a wearable payment ring that works great and looks simple.
Show off this wearable technology as a perfect conversation piece. Infineon has partnered with Visa, so you know it's supported by a reputable brand.
This band is waterproof, so you can wear it when you're swimming or showering.
Token
With it's cute name, Token is another smart ring leading the way of payment innovation. It works the same as other smart rings and supports Visa or Mastercard. You can also use the key as your transit or access card.
A very interesting element of this ring is that it has a home security system offered with it. All you have to do is tap this device below that you set up in your house, and that locks up your home safely.
Not only that, you can use it as your car key.
With all these services in one little ring, it really is "one ring to rule them all."
Samsung Gear S2
Samsung is throwing a hat in the ring with their Gear S2 Smart Watch. This wearable payment device uses Samsung pay to let the wearer make quick and easy transactions. You can find this watch on Groupon, and you'll likely be able to find a Groupon promo code as well if you're browsing the web!
Unlike newer brands, Samsung is a trusted mobile brand that has been around for a long time. Going with Samsung, you'll know you're getting quality backed by a major corporation.
If you're a watch person, you might as well own a watch that lets you pay for things easily instead of carrying all your credits cards, cash, and coins around with you.
Store your credit/debit card information into your watch, and you're good to go!
bPay
Another contactless payment device is the bPay. You can pay for anything $30 and under if you see the "contactless" symbol at the counter.
The idea is that it's a prepaid account that you load up and pay with, sort of like a debit card. This is perfect for fun-spending like a quick coffee or cocktails with friends.
It's easy and you can either wear your bPay or keep it on a keychain. If you're worried about running out of funds, don't be! You can add funds to your account anytime, anywhere from your mobile device.
You can't make big payments, but it's a fun way to add a little convenient luxury to your life!
Jawbone UP4
Are you an American Express person? The Jawbone UP4 may be the watch for you.
The Jawbone is your standard fitness tracker, but you can actually pay with American Express. It isn't always easy to find payment options compatible with American Express, so this is exciting for AMEX users!
Luckily, the watch looks cool, so although your choices are limited as an AMEX user, you do have awesome choices!
MyKronoz ZeCircle2
Finally, the MyKronoz ZeCircle2 bracelet is another super stylish way to make contactless payments.
You can also receive calls, calendar reminders, emails, etc. all from a little watch on your wrist. No more worrying about dropping your phone!
The MyKronoz is technically still an activity tracker, so you can still track your sleep and physical activity just like every other wearable payment device on the list.
Pay for Convenience
Cards have had their run, but now it's time to let new technology step in. The credit card chip situation hasn't been a smooth ride for cards, so it may be necessary to count their losses and give into the future.
Whether it's a ring, watch, keychain, or something else, make sure to add innovation to your wardrobe.
https://www.strategydriven.com/wp-content/uploads/AppleWatch.jpg
2667
4000
StrategyDriven
https://www.strategydriven.com/wp-content/uploads/SDELogo5-300x70-300x70.png
StrategyDriven
2017-12-17 16:00:11
2018-09-27 22:07:29
Top 10 Wearable Payment Devices