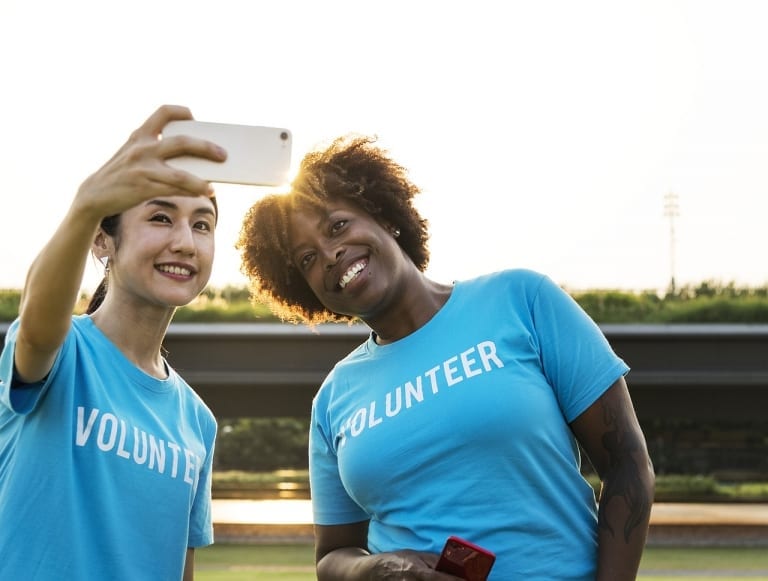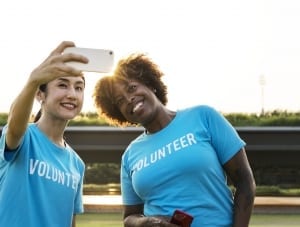 People rarely donate money to charities they've never heard of, and they certainly won't donate to causes they don't know about. This is why raising awareness is essential for fundraising. The standard methods of raising awareness include sending out mailers and hosting events, but these can be expensive, and you're competing in a crowded sphere. The best solutions are affordable and unusual. Here are five ways to raise awareness about your non-profit organization.
Social media has an incredibly wide reach. Nearly three billion people use social media daily, and more than four fifths of Americans have at least once social media account.
Dust off your organization's social media profiles and start posting stories about what you're doing. One of the best things about social media is that you don't have to get in the business of creating new content. You can maintain an active feed by sharing news related to your cause and any mentions of your charity in the news. This means that when school kids wear your shirts at a fundraiser for your charity, or a celebrity brags about donating to your charity, share the story on social media to help get the word out.
Get – and Give – Some Swag
One way to reward donors is to thank them for their donations. A better solution is to give them swag like T-shirts, key chains and bags branded with your charity's logo. They'll feel appreciated. And when they wear it, they'll be promoting awareness of your charity. You can build awareness of your charity and your swag by taking pictures of your employees, your donors and your volunteers carrying it. Giving swag could create more visibility than you may imagine and even generate a lot of interest for your cause completely by accident.
One example was when PGA star Rickie Fowler wore a custom button to honor a young fan that died of a rare disorder. He wore the pin every day of the PGA tour, resulting in many photos of him and the pin showing up in media. You can learn more about this story and how a simple custom button could help your business get tons of attention not only online, but from everyday people wearing them as well.
Don't forget to give away branded swag at community events to raise awareness too. This will attract people to your booth, and you can use the give-away as a way to discuss your charitable cause. Give your volunteers custom buttons to show that they're members of your team, and encourage them to give away buttons as a way to create awareness. Make sure that the buttons are attractive too so that people will actually want to wear them.
Have a Photo/Video Contest
A photo contest or video competition can build awareness by generating social media attention with relatively little effort on your part. Just give people a topic and the rules for entry, such as asking them to wear a custom button with the charity's logo on it in an unusual place or in a major public event. You can generate interest and entries by offering a cash prize for the top entries or giving away free swag to creators of the most creative entries. You'll get extra points if you link the contest with a hashtag so that it can get trending in its own right. Funny or outrageous content could go viral simply for the entertainment value.
Challenge People
You could get the ball rolling by making it a challenge, getting people to compete with each other for a cause. You can combine this with a photo contest, such as showing how much food they collected for your charity or the number of volunteers they could get to come to an event. Make it a competition to do as much as possible for charity.
Provide Valuable Content
Search engines give extra weight to valuable content. One way to keep social media followers engaged is to offer them valuable content aside simply soliciting for money. They may share valuable content about the cause that your charity supports with friends and family. Informational articles could become highly trafficked content in its own right, while the mention of your charity on the page increases awareness of it. Create how-to videos or infographics, and they could be widely shared by people who simply want to educate others. Note that when you create this content, you should share it via your organization's social media accounts.
Publish a Press Release
You should also never overlook the power of press releases. While they've been around for a while and are certainly not flashing, just a professionally written and enticing press release could give your charity a lot of visibility, especially on the local level. This is why it's very important that you include the name of your municipality in the title so that local media might pick it up. Also, try to have a special event or achievement attached to it to create more buzz.
Organize or Sponsor Live Events
Just like press releases, live events are a great way to build a relationship with members of your community. Check what type of events perform the best where you are and create your own. Also, make sure that it aligns with your cause.
However, you don't want to focus solely on lecturing people about your cause. Try to make the event as enjoyable as possible so that people will create a positive connection between the fundraising event and your charity. People are also more likely to give if they don't feel like they're getting pressured. And they'll also be much more likely to post pictures of your event on social media, creating even more attention for your cause.
Managing a nonprofit is tough, and finding ways to raise awareness – and money – without spending a lot of money is a challenge in its own right. However, there are things you can do to raise awareness of both your cause and your charity without spending a fortune.
https://www.strategydriven.com/wp-content/uploads/african-3953949_1280.jpg
968
1280
StrategyDriven
https://www.strategydriven.com/wp-content/uploads/SDELogo5-300x70-300x70.png
StrategyDriven
2019-04-18 20:00:41
2021-06-08 08:36:43
7 Ways to Raise Awareness about Your Non-Profit Organization