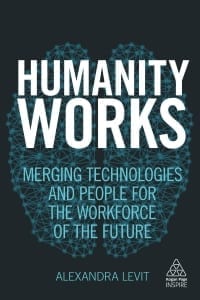 Being a futurist means paying attention to new patterns or trends that are slowly percolating up through the market and/or society that have the potential to catch on in a major way. It's about coming up with possible scenarios for the future given these developments.
For me, the ideal timeframe for futurist thinking is 5-10 years, because although no one can successfully predict the future, in this window you are more likely to be able to clearly see where things are going according to current operating models. Now, in 2019, I think anything beyond 10-15 years is reasonably futile because we bump up against the technological singularity (the time when machine intelligence becomes so sophisticated that it causes currently unfathomable changes to human existence).
The simplest way to imagine and prepare for the future is to devise intelligent strategies that will serve your company well. You can do this by reading a ton and consulting experts in your field about what they're seeing. Futurists use tools that systematize these recommendations including scenario planning, environmental scanning, Delphi surveying, and individual software programs like Fibres, Futures Platform, and Athena.
Through your research, you will probably determine that financial markets and corporate structures are likely to change dramatically in the next few years. Blockchain will democratize, streamline, and improve the efficiency of ownership. Other potential developments in the financial sector include the increased use of algorithms to boost trading effectiveness, and the inclusion of machines and machine learning in individual and corporate financial planning.
Generally speaking, corporate structures will become flatter and more specialized, with fewer full-time employees and a network of virtual and contract workers who move in and out of the organization fluidly (including Boomers who work fewer hours but still contribute, unlike prior generations that were forced to fully retire at a certain age). The widespread use of flextime and remote work means that your success and productivity in a job will be judged by your results – not where or when you accomplished them.
In a general sense, employers will probably not "take care" of people the way they do today. Most employees will work in a contract capacity, meaning that they have to continually sell themselves and their value to organizations. One area of specialty won't last very long and individuals will be responsible for continuously reskilling and upskilling to ensure they're providing what the market needs. At the same time, geographic skills mismatches and demographic shifts mean that employers may not have the local talent they require and will have to become more flexible about building virtual teams so they can employ the best people for the job.
Organizations will also need to rethink their relationships with customers. The days of producing a product and expecting the customer to "just go with it" are over. Now, product development should be extensively informed by customer feedback, including analysis of that feedback via data analytics. Through iterative processes such as design thinking, companies can devise ideas, prototype and test them, and then adjust the offering based on changing conditions and received customer input. Organizations should also prepare for customer demand for increased customization, and believe it or not, a desire for the human element and traditional craftsmanship in products.
My final piece of advice in thinking like a futurist is to be proactive. Instead of insisting on a laser focus on your immediate business priorities tomorrow, keep your head up, your eyes open, and your mind curious. Take responsibility for identifying disruptions in your industry and training your workforce to cope with them. Remember that the future doesn't just happen – we shape it every day.
---
About the Author

Alexandra Levit is the author of the new book Humanity Works: Merging Technologies and People for the Workforce of the Future (Kogan Page). A business and workforce futurist and partner at People Results, she helps Fortune 500 and government organizations and their leaders prepare for the future of work through proprietary research, consulting, and program development.
https://www.strategydriven.com/wp-content/uploads/9780749483456.jpg
1800
1200
Sharon Kastoriano
https://www.strategydriven.com/wp-content/uploads/SDELogo5-300x70-300x70.png
Sharon Kastoriano
2019-01-08 16:00:58
2019-01-09 12:09:23
How to Think Like a Futurist