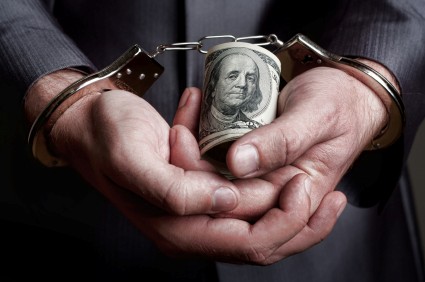 Every manager should seek to know the stay/leave propensity of his or her subordinates and certainly that of top performers. While true knowledge of others' intentions is unknowable and unpredictable opportunities arise, there are artificial retention mechanisms and observable signs that together suggest an individual's inclination. Recognizing these signs and factoring them into an assessment of employee loss risk is important to a manager's ability to retain top talent.[wcm_restrict plans="75992, 25542, 25653″]
Hard Restraints, The Golden Handcuffs
One category of artificial retainers, commonly referred to as golden handcuffs, consists of financial incentives. Because these retainers are provided for and controlled by the organization, managers should have clear visibility to them, their significance and influence timeframes. These retention mechanisms become particularly effective during economic downturns. Some financial retainers motivating employees to remain with an organization include:
Sign-on bonuses with a repayment clause
Existing employee retention bonus contracts with a repayment clause
Annual bonus payout timeframe
Operational and project completion bonus payout timeframes
Recruitment bonus payout timeframe
Pension vesting
401k matching and vesting
Promotion retention contracts with a retirement payout reduction clause
Benefit offerings not comparably offered by the follow-on organization
In each of the above cases, the retention effectiveness becomes stronger the closer an individual is to meeting the payback date or payout. Once that threshold is exceeded, this artificial retainer effectively goes to zero, potentially unleashing a personnel exodus.
Soft Retainers, Personal Motivators
Unlike hard retainers, soft retainers focus on an emotional sense of accomplishment or newly gained sense of confidence in one's ability based on the acquisition of a new skill or experience. Examples of soft retainers include:
Landmark anniversary within the organization particularly those that are recognized with a plaque or award
Major project completion, particularly those providing an individual with the knowledge and skills needed to move to other companies especially if such opportunities are lucrative
Academic degree or major certificate program completion (note that these can also be tied to benefit financial reward listed above)
Being advanced, even if only in title (such as to senior or professional level within a positional rank)
Other soft retainers are economic in nature but outside of the organization's control including:
Economic downturn that diminishes one's retirement, business startup, or employment transfer savings
Spouse or companion's retirement
Lastly, are soft retainers tied to individuals important to the employee who motivate the stay/leave decision:
Spouse or companion's retention mechanisms motivating continued living within a geographic region
Leader, mentor, or close friend remaining with an organization (note that the departure of this individual will motivate the employee to likewise leave)
Like hard retainers, these retention mechanisms grow in strength closer to the time of event completion and rapidly diminish following milestone achievement.
Evaluating Employee Retention
An important role of every manager is the retention of top talent. In addition to providing a rewarding work experience, managers should be keenly aware of the coming and going of mechanisms further driving retention. When a manager evaluates the probability of employee loss, deliberate action should be taken to identify the existence and elimination of the several aforementioned artificial restraints. Managerial attention to employee behaviors during the timeframe of restraint loss provides insight as to whether the departure of top talent is likely. Behavioral clues that a departure is eminent include:
Expressions of dissatisfaction with his or her compensation (pay, benefits, and work environment)
Frequent statements of a desire for career and/or job tasking redirection
Disagreements with performance evaluations and/or feedback
Random, short-term, particularly mid-week absences suggesting time off taken for external interviews
Reduction in work productivity and/or quality
Verbal and non-verbal cues suggesting impatience or dissatisfaction with the organization and/or its leaders
Note that some or all of the above mentioned items may not be evident as some employees will endeavor to conceal their intention to depart an organization for a variety of reasons.
Final Thought…
Recognizing the risk of employee loss is not to suggest a manager or organization should go to extreme lengths to retain any one or group of employees. In fact, it may be desirable to have certain employees depart the organization and some level of natural attrition is necessary for organizational health. However, an organization should recognize the value of each employee and be willing to consider closure of identified value to reward gaps in order to retain top talent. Such action taken preemptively goes far to not only retain top talent but to outwardly demonstrate a fair-mindedness that curbs the departure considerations of other employees.[/wcm_restrict][wcm_nonmember plans="75992, 25542, 25653″]
---
Hi there! Gain access to this article with a StrategyDriven Insights Library – Total Access subscription or buy access to the article itself.
Subscribe to the StrategyDriven Insights Library

Sign-up now for your StrategyDriven Insights Library – Total Access subscription for as low as $15 / month (paid annually).

Not sure? Click here to learn more.

Buy the Article

Don't need a subscription? Buy access to Talent Management Best Practice 4 – Know Your Artificial Employment Retainers for just $2!
[/wcm_nonmember]
---
About the Author

Nathan Ives is a StrategyDriven Principal and Host of the StrategyDriven Podcast. For over twenty years, he has served as trusted advisor to executives and managers at dozens of Fortune 500 and smaller companies in the areas of management effectiveness, organizational development, and process improvement. To read Nathan's complete biography, click here.
https://www.strategydriven.com/wp-content/uploads/ArtificialRestraint.jpg
282
425
Nathan Ives
https://www.strategydriven.com/wp-content/uploads/SDELogo5-300x70-300x70.png
Nathan Ives
2013-01-15 06:35:54
2019-08-18 21:45:50
Talent Management Best Practice 4 – Know Your Artificial Employment Retainers