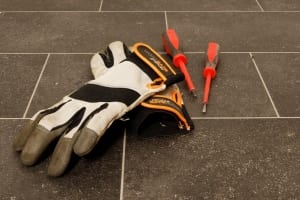 It is estimated that you will spend more of your time in your place of work than in your own home. Considering this, it is likely that you and your colleagues will experience accidents and mishaps at some point. Health and safety issues can become costly for your business, in terms of both awarding monetary compensation and also potentially being damaging to your reputation; therefore, it is important that you craft a thorough health and safety strategy for your employees to follow. Here is a short guide to how to build a carefully considered health and safety strategy for your business.
1. Identify specific issues and try to rectify them
First and foremost, identify any health and safety issues that could potentially affect your business and employees. These might be easy to spot; if your business manufactures goods, for instance, obvious health and safety issues would be raised around using heavy machinery safely. Once identified, try to come up with solutions that could be put into place immediately. For example, safety eyewear and ear protection should be required when using machinery in a manufacturing environment. Other health and safety issues might not be so obvious, however, especially if your business is office based with no clear hazards. Nevertheless, your employees might be susceptible to such issues as eye strain from using screens for prolonged periods without a break. Furthermore, people working in all industries could potentially develop work related stress if an effective work-life balance is not implemented.
2. Ensure that you have a well-stocked and comprehensive first aid kit
From painful papercuts to trapped fingers, minor accidents are a part of life and are likely to be experienced in your place of work. Therefore, it is important that you have a first aid kit on hand that is easily accessible and well-stocked – no one wants to have the nasty discovery that there are no bandaids to cover a painful cut. As well as standard first aid items like bandaids, Tylenol, and antiseptic wipes, you should also make sure that you are prepared for any medical emergency that your business may experience. This might include first aid items particularly relevant to your business, such as treatment for chemical burns. Visit rapid-rescue.com.au for more information about first aid and medical equipment for your business.
3. Provide training for all employees
It is no use having a well-stocked first aid kit if none of your employees know how to respond to a crisis; it is therefore imperative that you provide health and safety training to all of your employees, and ensure that these skills are regularly updated. CPR and first aid training will provide your employees with the skills and confidence needed to immediately respond to a crisis. Develop an evacuation procedure for your place of work and make sure that you practice this at least every six months to ensure that your employees are evacuated safely in the event of a crisis.
https://www.strategydriven.com/wp-content/uploads/occupational-safety-and-health-1038550_1280.jpg
853
1280
StrategyDriven
https://www.strategydriven.com/wp-content/uploads/SDELogo5-300x70-300x70.png
StrategyDriven
2021-01-19 20:00:29
2021-01-19 14:59:57
How to build a carefully considered health and safety strategy for your business