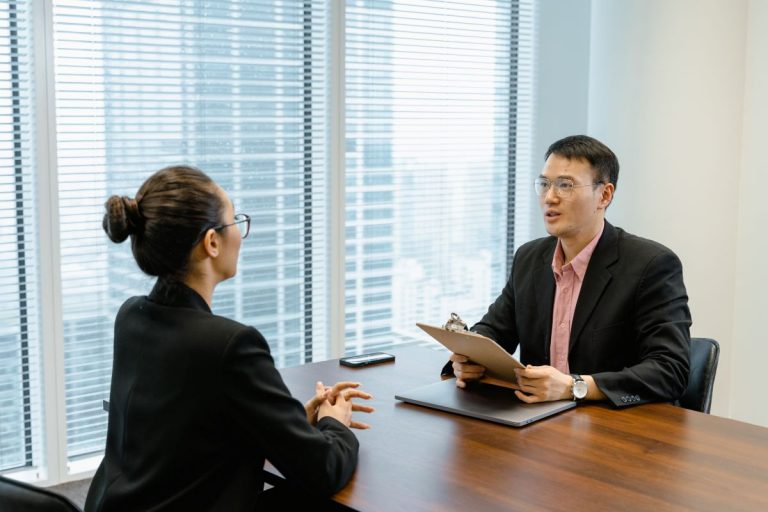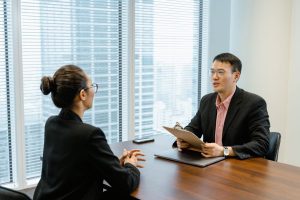 It seems like you've decided to go through this article. Well, in that case, there's a high probability that you're looking for some assistance in your hiring decisions. Even if you're an experienced recruiter, things could be looking gloomy in the recruiting area for some time, and that's a point of concern indeed.
For instance, the problem could be that your employees aren't meeting expectations, or you feel you've hired a good candidate for the wrong position! Fortunately, you've stumbled upon this article that will assist you in assessing your own recruiting methods and criteria.
Undoubtedly, hiring new employees is a complicated process. You have to know the law, set recruiting criteria early on, sort out an employment contract and – above all, ensure you're recruiting the right person. You can easily err if you don't check all the right boxes. After all, finding the wrong person is worse than finding no one at all – it means having to start over.
The trick to recruiting new employees for your business is to have a clear idea of the skills, characteristics, and experience required for that particular position. A reasonable plan to assess and attract the best of the best entrants is an essential component of effective recruitment. Unfortunately, too many businesses commit the same slipups over and over again, costing themselves money and time in the process. The best way to dodge these mistakes is to learn from them.
To make it easier on you, we've compiled a list of all the loopholes that exist in recruiting new employees, including a gist of how to avoid them.
Mistake #1: Not Manifesting Technology
Are you still taking a stroll down the river to wash your clothes on the rocks? Do you hang your unmentionables over shrubbery to dry? Of course not: There is a better way, and you'd only give yourself some trouble if you do not use it. The same applies to screening potential candidates. Sifting through a mountain of resumes and printing every email is a tedious process. It wastes time and energy and leads to inefficient results, such as losing track of an applicant's information, slowing down the recruitment process.
The Fix
Incorporating technology and specific tools in the recruitment process is a viable way to track all essential details. An applicant tracker, for instance, is a model built to help you handle everything from potential candidates to interview dates, job positions, job descriptions, and so much more. Furthermore, it casts a vast network for attracting applicants by driving traffic directly to your job openings and screens for the top candidates. So instead of schlepping home a box full of resumes to read, you're now directly scheduling in-person and phone interviews and getting that position filled. It is not just a keen move but cost-effective and easier on your back as well.
Mistake #2: Rushing to Recruit Someone
Hiring someone without thinking twice or scrutinizing their experience/work profile can be as bad as not using technology or making the hiring process overly lengthy. Of course, there can be a sense of urgency to recruit an employee, especially if you have other staff covering the position putting additional strain on the team. But by trying to speed up the process, you may miss out on vital information, which could prove costly in the future.
The Fix
Focus on setting a realistic timeframe to send out the job offer and go through the hiring process. You can then share this with your team to get an idea of how long it will take to find the right candidate for the job.
Also, ensure that you take all the necessary time to perform relevant checks, contact references, and conduct online skill assessments. A checklist can assist you in this regard; by setting a timeline for every step, you can stay on track and ensure nothing is left out.
Mistake #3: Making decisions based on gut feelings
Human beings are biased – no arguments here. However, this becomes a problem when most of the recruitment at a company is based on gut feelings! Subjective and unthoughtful decisions are a primary problem in several organizations.
The Fix
Fortunately, with AI or Artificial Intelligence, recruiting managers can identify the right fit for the position by evaluating the applicant's characteristics, skills, and other required criteria. AI-based solutions are designed to collect data and convert them into actionable insights. It will ensure that all the crucial decisions are based on untainted data, allowing companies to compare the skills required for a particular position with the applicants' job profiles.
Moreover, deciding to hire someone based on gut feel can be damaging to the company. If you're not careful, you might miss the red flags in job applicants. Performing extensive criminal background checks with candidates' written consent through a third-party background checker is within a business's legal right, so it's something you should consider. Background checks can expose problematic behavior and keep bad employees from being hired at all. Since background checks are standard practice, most job seekers are aware that they may go through them.
Mistake #4: Not Including other Staff Members
Hiring managers often use the same old recruiting criteria used previously to hire the last employee. What they don't realize is that the skills or role requirements might have changed. They often fail to mention these additional requirements in their requisition. Thus, the job offer might attract the wrong group of candidates.
This mistake usually occurs when recruiters and HR work in isolation, not consulting the team and hiring managers about the actual job preferences and duties. This makes the hiring process even more chaotic and prolonged than anticipated.
The Fix
Involve all your staff members in the recruitment process. More than 50% of the time, it is seen that hiring managers make tweaks to the job description. You can invite your staff members into your talent acquisition podium so that you can all give your two cents on the hiring process. Moreover, with open-end discussions, you can discover the right candidate for the job opening.
Mistake #5: Not Offering Enough
When it comes to hiring new employees, staying within your budget will forever remain an essential consideration. Many organizations walk a fine line between spending enough money to expand their business and staying profitable. But now more than ever, job applicants know what they are worth, and they are searching for a job that will be realistic in terms of amenities and salary. So offering less for a job that deserves more is a definite no-go.
The Fix
It is wise to look at what other organizations are paying their employees. The same websites that candidates will use to research what a position is worth can help recruiters too. You don't necessarily have to pay more than your competitors. Still, you should play fair if you're expecting to attract top-class talent.
Furthermore, suppose you don't have the budget to match what your contenders are paying. In that case, you can perhaps offer other bonuses, such as an office gym, 401k matching, tuition reimbursement, etc.
Conclusion
So there you have it – a list of all the plausible mistakes that are bound to sabotage and possibly derail a recruitment process. All recruiters need to consider the pointers mentioned above to ensure an effective and smooth hiring process. To err is human, of course, but you can streamline the entire process and run it smoothly with a little bit of effort and technology. Just be sure to take your time and assess the potential candidates with a sharp eye, and before you know it, you'll have no trouble finding the best fit for the job.
https://www.strategydriven.com/wp-content/uploads/pexels-mart-production-7643735.jpg
800
1200
StrategyDriven
https://www.strategydriven.com/wp-content/uploads/SDELogo5-300x70-300x70.png
StrategyDriven
2021-09-18 19:00:39
2021-11-24 15:08:15
Loopholes in Hiring: What Are You Doing Wrong?