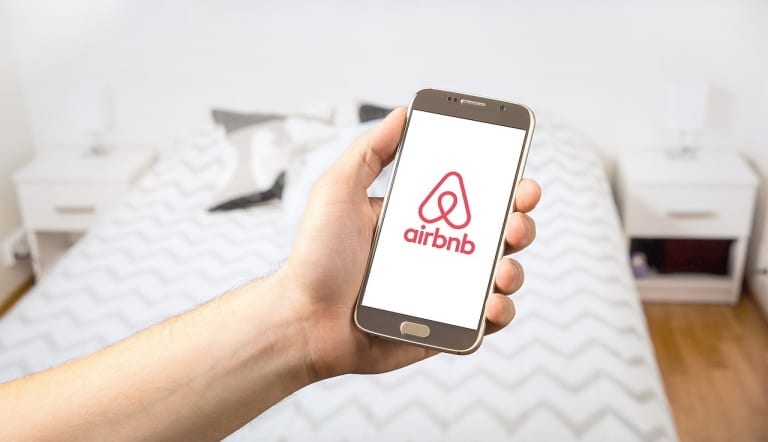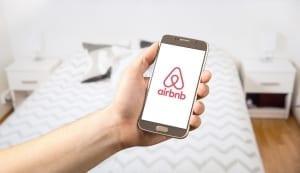 Maybe you have a spare room available? Perhaps you own an additional apartment in the city? Whatever the case may be, you're looking to put it on Airbnb.
The only problem is: you have no idea what you're doing. So, now you're scouring the web, looking for Airbnb property management advice. Fortunately, you've found it.
Without further remark, here are 10 tips every host should know.
1. Take High-Quality Photographs of Your Property
One of the keys to consistently renting out an Airbnb property is to take high-quality pictures. The better you can make your property look online, the more inviting you'll make it to prospective lodgers.
Now, while you might be able to take decent pictures with your phone, the wiser option might be to hire a professional. Yes, it will cost you some money. However, if it results in consistent lodging, it will pay for itself many times over.
2. Engage With Prospective Lodgers
Another way to draw in potential lodgers is to engage with them in a respectful, prompt, and pleasant manner. The more comfortable a prospective lodger becomes with you, the more comfortable he or she will feel in renting out your property.
Reply to reviews on the Airbnb app, answer your phone whenever it rings, and, if you can, spend some time with your lodgers when they arrive. A unique personal touch can take your property over the top, allowing you to charge more money and attract a higher quality of lodger.
3. Get the Price Right
One of the most important aspects of renting out an Airbnb property is to get its price right. If you charge too much, you will fail to bring in lodgers on a consistent basis. This will, of course, result in you losing money.
Remember: most Airbnb users opt for it as a cheaper alternative to a hotel. So, unless your property possesses hotel-caliber quality, you're going to want to price it substantially lower than a typical hotel in your area.
If you really want to get the price right, you could consider utilizing an online Airbnb pricing tool. These tools intake a variety of information about the property and then devise a rental price based on that information. You can find them online by searching for something to the effect of "Airbnb pricing tool".
4. Hire a Cleaner
One of the pains of owning an Airbnb property is cleaning your Airbnb. After all, depending on the temperament of your lodgers, it could end up anywhere from mildly dirty to downright unsightly. In any case, maintenance will be needed.
As such, it's often a good idea for Airbnb owners to hire professional cleaners. Hiring a professional will cost you some money, but will also allow you time to live your life and handle other important aspects of your property.
5. Put a Lockbox on the Property
At some point, you're going to have to let your lodgers into your Airbnb property. Of course, to do this, you'll have to provide them with keys.
This is where a lockbox can come in handy. By attaching a lockbox to your property, you provide access to your lodgers without ever having to meet them in person. This makes the process convenient both for you and for your lodgers, as they won't have to worry about waiting around for you.
A lockbox costs $10 to $25. This is a small price to pay for convenience and freedom.
6. Brush Up on the Law
When it first hit the scene, Airbnb had very little regulation surrounding it. As you might expect, this has changed. Now, depending on the municipality in which the property is located, it could be heavily regulated.
As such, it's important that you brush up on the Airbnb-related regulations in your area. Most of the necessary information can be found online. However, if need be, you shouldn't hesitate to contact your local government.
7. Offer Amenities
While you don't necessarily need to stock your Airbnb property with TVs, coffee, WiFi, and other such amenities, you would be well-served by doing so. Most lodgers are expecting these amenities, and are bound to leave a bad review if they're not provided.
And you don't have to stop at the basics. If you really want to impress your lodgers, you could leave them complementary foods or beverages as well. A free bottle of champagne, for example, could put lodgers in a grateful mood, upping your reputation on the platform.
8. Utilize Accounting Software
Managing an Airbnb property is owning a business. As such, property managers must act like business owners.
One of the major responsibilities of business owners is financial accounting. If they don't keep accurate books, business owners can be audited and sued by the IRS.
This is why, as a business owner, you need to utilize accounting software. Accounting software will help you to keep your finances organized, ensuring that everything is on the up and up.
9. Find a Mentor
Running an Airbnb for the first time isn't easy. This isn't just a matter of having someone stay at one of your properties. Running an Airbnb is a serious business, and is therefore complex.
Because of this, it's a good idea for new Airbnb property managers to find mentors: individuals who have managed Airbnb properties before and know what they're doing. A mentor can show you the ropes, helping to forge your rental property into a success.
Mentors can be found everywhere. You might have a friend with Airbnb experience, for instance. If not, you might have to utilize the services of a professional.
Need Help With Airbnb Property Management?
Do you still need help with Airbnb property management? Looking for a professional mentor? If so, we here at StrategyDriven are the people to see.
Our team helps small business owners hone their business management skills, providing guidance and insight throughout the startup process. Together, we'll turn your property into a success.
Contact us now to utilize our services!
https://www.strategydriven.com/wp-content/uploads/airbnb-2384737_1280.jpg
736
1280
StrategyDriven
https://www.strategydriven.com/wp-content/uploads/SDELogo5-300x70-300x70.png
StrategyDriven
2019-10-10 07:00:57
2019-10-09 14:40:08
9 Airbnb Property Management Tips Every Host Should Know