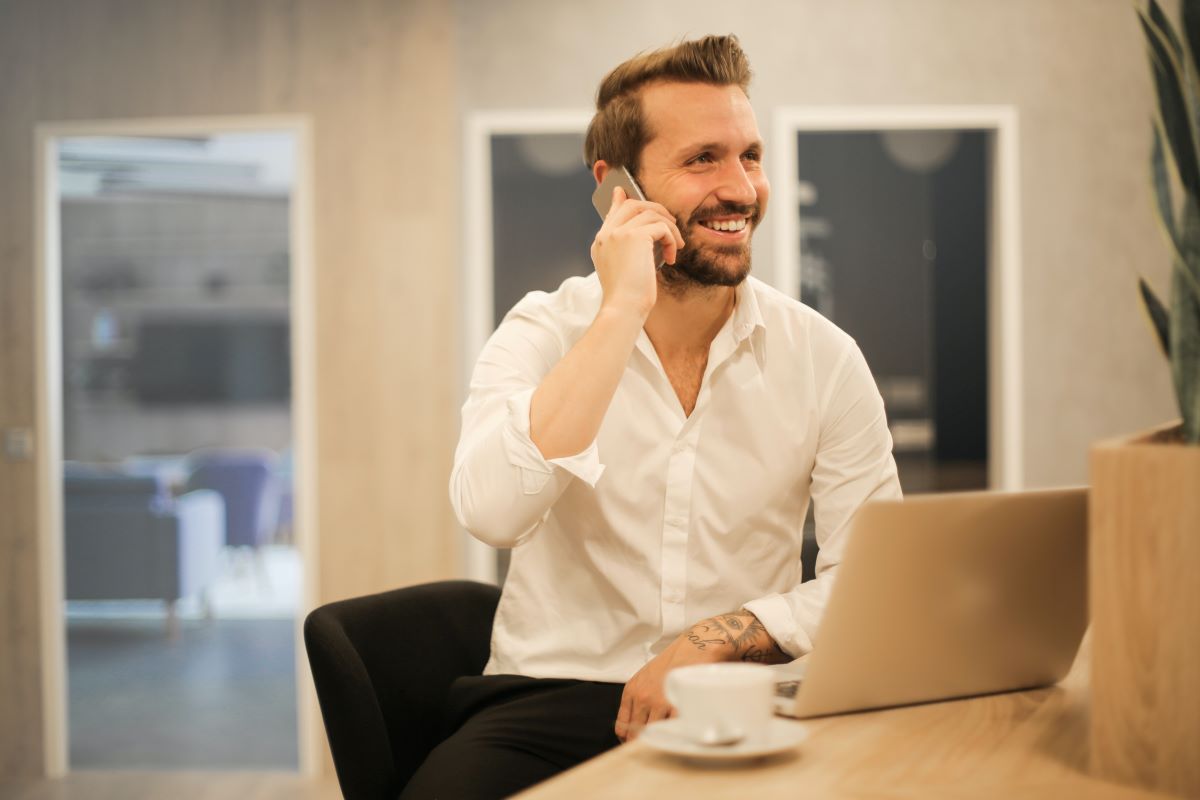 If you are a one-man band, it can be difficult to get clients to trust you. People are often more inclined to do business with bigger companies, as it feels a lot safer than relying on one person. It is up to you to reduce this risk in their eyes by giving off more of a professional image and making your one-man band appear bigger than it is. Read on to discover how to go about it.
1. Invest in a professional telephone system – There are companies that can install a telephone system that is right for your business. Of course, it is unlikely that you will need a substantial system, as you only have one employee. However, if you merely put your own home phone number or mobile phone number, it can look unprofessional. It is better to choose a business system that comes with a number of features; for example, you could have a pre-recorded business message that is played while customers wait for you to answer.
2. Review the content on your website – Your website copy can make a huge difference. You need to ensure it resonates with your target audience while also giving off a professional feel. Instead of using "I" you should use "we" to show that your team is growing.
3. Outsource – It is incredibly difficult to do everything in-house when you are a sole trader. Outsourcing to the likes of an IT support company can help you to have a more professional image.
4. Create separate email addresses – This is one of the easiest and most effective ways to make your business look bigger than it is. You should have different email addresses for different areas for your business. For example, you could have an email address for support, complaints, and jobs.
5. Build your brand – If you want to give off a professional image, you need to work on building your brand. You need to ensure that your online presence is consistent. Your website should align with all social media platforms you use, so make sure the wording and images are consistent.
6. Use a virtual office – Using a virtual office is another way to make your business appear a lot bigger than it is. This means that you pay for an office location, but you don't actually use an office – you can still work from home. What it means is that you get to benefit from a prestigious office address. This can do wonders for your corporate image, and will certainly make your company look a lot bigger and more credible.
7. Buddy up – Last but not least, another way to boost your one-man band is to partner up with a bigger company for a promotional event or a new product. Not only will this make your business appear bigger, but also it will help to boost your public image and create a stronger brand.
While there is nothing wrong with running a company by yourself, it can create a hurdle when securing clients. Use the tips mentioned above to break these barriers down.
https://www.strategydriven.com/wp-content/uploads/bruce-mars-8YG31Xn4dSw-unsplash.jpg
800
1200
StrategyDriven
https://www.strategydriven.com/wp-content/uploads/SDELogo5-300x70-300x70.png
StrategyDriven
2022-01-06 16:00:35
2022-01-06 13:56:04
7 Ways To Come Off As Professional & Trustworthy As A Sole Trader