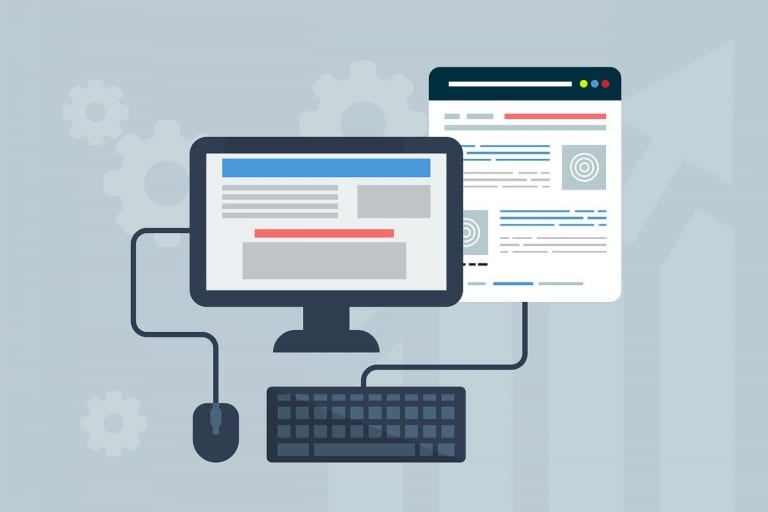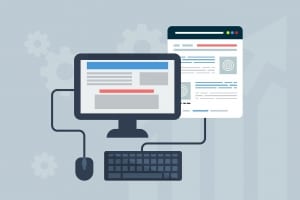 Planning is a crucial aspect of our lives. From planning dinner to a summer vacation to managing shopping expenses, everyone likes to in advance to ensure that outcomes are satisfactory.
And starting your online business is no different. However, if you want to become the next big name in the market, you need a robust plan to guide you through all the steps necessary to establish your brand.
Without any further delay, let's learn how to launch your startup on the road to success.
1. Find the perfect idea or product
The market is quite saturated, so it can be challenging to find an idea or product that will turn out to be profitable and stay in demand for the long haul. Here are a few tips to help you out:
Find a solution to a problem
Improve an existing product
Identify a product that has branding potential
Create a niche-specific product
Offer something unique
2. Evaluate market viability
Congratulations! You have a killer idea. But ideas are a dime a dozen today. The real question is will it survive in the market?
It's time to research the market. Your market analysis should include:
Customer Analysis: Who are your target customers? What are their needs? You need data such as demographics, psychographics make-up, income, location, etc.
Industry Analysis: Acquire details about the market such as outlook, statistics, size, trends that influence it, current and projected marketing data, etc.
Competitive Analysis: By looking at other businesses relevant to your brand, you can fish out their shortcomings and weaknesses. Find something that they are not offering that the target audience needs and convert them into your strengths.
While these are perfect ways to establish a profitable company, you simultaneously need to know how much demand there is.
Consider factors such as price, seasonality, product lifespan, current competition, etc., before starting your business. Answers to these criteria will allow you to gauge the long-term viability of your brand. More importantly, they can help you gain a strong foothold in the industry or out-compete your competitors entirely.
What should be included in your initial research?
Evaluate current trends
Survey the industry
Look closely at keywords
Take note of hashtags leading on social media platforms
3. Write down a business plan
A realistic, functional business plan will help highlight your objectives and strategies. It clearly describes the products and services you intend to provide. Though every company has a different perspective, writing down a business plan will keep you organized through the initial phases of development as well as help measure results later on.
More importantly, it is essential to secure external funding and measure the success rate of your new business. And because it lays out a clear vision of success, your business plan can pave the road for growth, helping your startup take off and thrive.
Remember that your business plans need to be flexible. This will help your company adapt to change quickly.
4. Map out finances
Most startups have minimal capital. However, it's one of the most important aspects to consider when establishing your business. So before launching it, identify whether you have enough money to fund your startup. Nearly 75% of new companies and startups need a helping hand to get up and running.
If you happen to be one of them, where do you intend to acquire it? If you plan to borrow from a friend, family member, or a financial institution, draft a loan repayment plan mentioning the terms and conditions, interest rates, cosigners, etc.
Often startups need to search out investors. This is where your business plan will help explain where funds are allocated, describe cash flows, and how capital will be funneled into activities that allow the business to develop and grow.
For more on how to raise capital for your startup, read Easy Ways To Raise Capital For Your New Venture.
5. Build a website
Once you've created a product and identified its market, it's time to develop an online presence. Your website will become your digital storefront.
According to Devrix, in 2018, 6 out of every 10 small businesses didn't have a business website. But things have changed since the pandemic hit. Now, it's simply not feasible to conduct a business without a website.
The design of your website should be simple, clean, and user-friendly. Not only should it be aesthetically appealing, but it should be easy to navigate.
Some important aspects to consider are:
Design elements should be consistent on every page
Design a unique logo that effectively represents your brand
Use a color palette that promotes brand identity
Select one or two plain fonts
Use appropriate color schemes that enhance readability
Incorporate images, video, audio
Offer essential contact information
Simplify purchasing and checkout
Ensure your site is safe and secure
A website is an extension of your business. Therefore, make sure everything is flawless, from the logo to the written copy to the UI/UX elements. So if you intend to build your own website, consider outsourcing different projects to professionals. For instance, Logo Design Valley can design your logo and etch your brand's message in the framework of design.
Or you could simply hand over the entire project over to an established, experienced website development agency.
6. Create a marketing strategy
In this digital era, a website is essential, but it's not enough. After working day and night to get your business up and running, you won't get far if people don't know about it. That's why you need to have a robust marketing strategy in mind.
As the leader, you need to find ways to promote brand awareness and increase online visibility. So your approach should utilize various marketing channels to reach the right people at the right time. Standard digital marketing practices include Search Engine Optimization (SEO), Email Marketing, Social Media Marketing (SMM), Content Marketing, Pay-Per-Click (PPC) Marketing, Video Production, Link Building, and much more.
Closing note
The steps mentioned above help get your startup established. But a business is nothing without customers. So you need to devise a plan that keeps current customers coming back as well as attracts new ones.
Most online businesses focus on increasing revenue through back-end sales and upselling. According to entrepreneur.com, 36% of people who purchase from your brand once are more likely to do so again if you follow up. And since it nearly costs five times more to acquire a new customer than to retain one, it's something that you need to think about sooner rather than later.
Easy ways to get your customers to shop again are:
Suggest products that complement the original purchase
Start a loyalty program
Offer discounts, promotional discounts, coupons, etc.
Over to you
There are endless opportunities for people to start their own online business. But being equipped with the right information can make your efforts more worthwhile. More importantly, it helps you set yourself up for higher success.
The key is to start off with an aura of positivity. Continue to search for creative and unique ways to improve your brand. And always be flexible to change. That's one thing COVID-19 has taught all entrepreneurs over the past year.
I hope this blog has made it easier for you to understand what starting an online business entails. So are you ready to embark on your life-changing journey and launch your online business?
---
About the Author

Evie Harrison is a blogger by choice. She loves to discover the world around her. She likes to share her discoveries, experiences and express herself through her blogs. Find her on Twitter:@iamevieharrison. Learn more about Evie at about.me/iamevieharrison.
https://www.strategydriven.com/wp-content/uploads/webdesign-3411373_1280.jpg
853
1280
StrategyDriven
https://www.strategydriven.com/wp-content/uploads/SDELogo5-300x70-300x70.png
StrategyDriven
2021-01-26 16:00:00
2021-01-26 13:14:42
How To Start Your Online Business