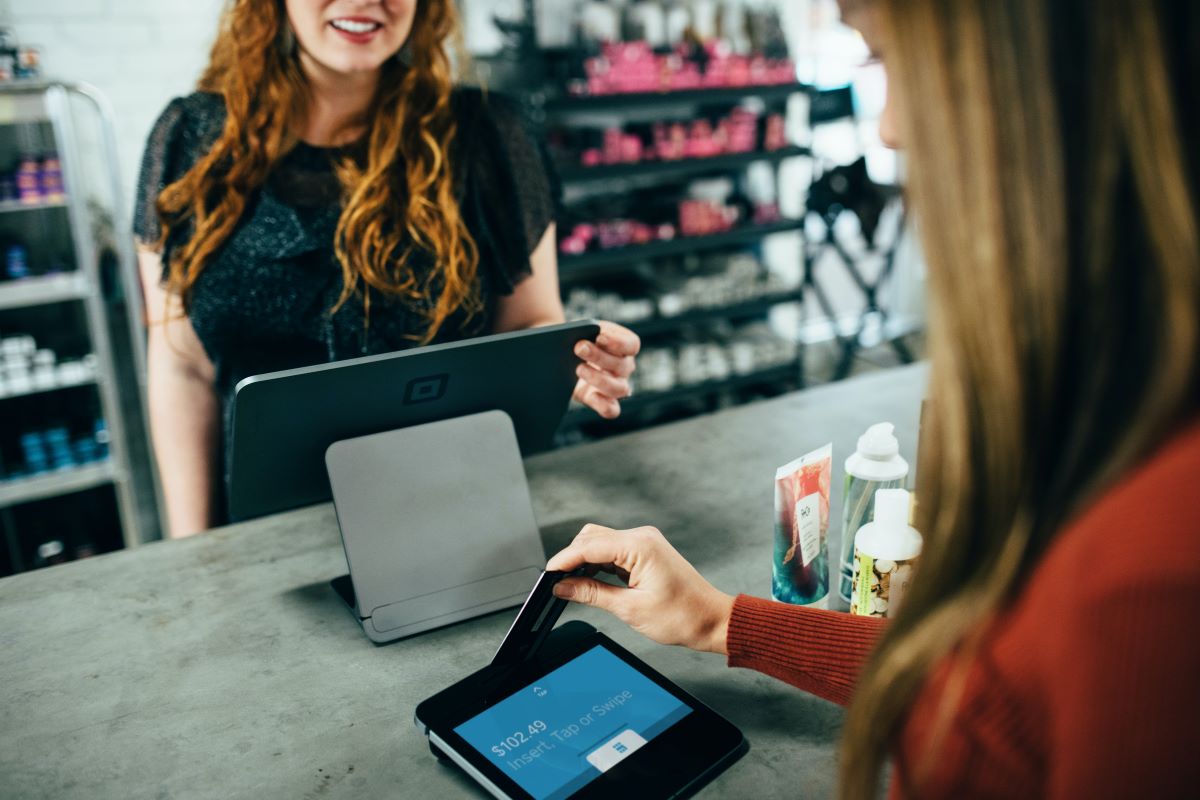 Customer engagement has always been important in the business world. Not only is it a tool to drive sales, but it can also help to put your brand on the map. However, while it used to be important from a brand perspective, changing consumer trends indicate that it's now vital for the customer, too. For example, 'nearly two-thirds (64%) of consumers want brands to connect with them'. Furthemore, consumers are more likely to support a brand they feel engaged and connected with, as it feels a little more personal than supporting a 'faceless' brand.
With that in mind, here are some simple ways in which you can drive customer engagement within your company.
Communicate openly.
Communication is pivotal to the development of any relationship, meaning that you have to be able to effectively communicate with your customers if you want to succeed. Thankfully, open communication has never been easier – as there are now plenty of ways in which you can reach out to your customers. For example, in addition to face-to-face conversations, you can chat over email, the phone, or through your social media channels.
However, you should also ensure that you think carefully about how you want to communicate with your customers. For example, what kind of tone will you use when liaising with clients? Do you want to appear professional and formal or chatty and friendly? Either way, being consistent in your approach to communicating will help you build a better relationship with your customers and drive engagement. You should also ensure that you are as transparent as possible when communicating with clients. Don't hide behind complicated technical or legal jargon – show your human side and respond honestly to their messages, especially if they are complaining.
Improve your marketing strategy.
There are various different ways in which you can encourage customers to engage with your brand – but your digital marketing strategy is perhaps the most important, especially as consumers spend more time online than ever before. As a result, you should work on refining your ecommerce marketing strategy as much as possible.
For example, you should ensure that you have a clear target audience in mind so that you can tailor your digital content to their likes and dislikes. For example, if you're marketing your brand to a younger audience, you might want to consider influencer marketing. While this is a relatively new marketing technique, younger audiences, in particular, are more likely to buy products that have been recommended to them by an authority figure or someone they look up to, such as a social media influencer.
Focus on Employee Engagement.
Employee engagement is just as important as customer engagement, especially as your employees will likely spend most of their time engaging with customers face-to-face. When they are happy and motivated, they'll be able to create a more welcoming environment for your customers. When dissatisfied, they'll be less committed to their work and more likely to make mistakes that could drive customers away instead of reeling them in. As a result, you should seek to invest in employee engagement strategies that will not only raise employee morale but also enhance your bottom line and improve your relationship with your customers.
Ideally, you should ensure that all staff members (particularly those in customer-facing roles) receive customer service training. This is a great way to put your best foot forward, as they'll know exactly how to deal with customers, even those who may be complaining.
Stand Out From The Crowd.
Another way to drive customer engagement within your brand is through actually attracting customers in the first place. With thousands of new businesses being launched each day, you must be able to stand out in a saturated market if you want to succeed. For example, while you might want to provide comprehensive and varied services to your customers, honing in on a specific niche is the easiest way to achieve this goal. After all, this will enable you to optimize your products and services for your customers. This way, you'll also be able to present your brand as an industry leader whom customers can trust, making it more likely that they'll continue to support you.
You should also give your customers as many reasons as possible to stick around and support your brand. To do this, you could put together a unique loyalty scheme that rewards them for their continued support. For example, this could include exclusive discount codes, freebies, or early access to products before they hit the market. The more valued you make your customers feel, the more willing they will be to engage with your brand.
https://www.strategydriven.com/wp-content/uploads/blake-wisz-q3o_8MteFM0-unsplash.jpg
800
1200
StrategyDriven
https://www.strategydriven.com/wp-content/uploads/SDELogo5-300x70-300x70.png
StrategyDriven
2022-04-26 16:00:26
2022-04-26 14:25:41
How To Drive Your Customer Engagement Within Your Company