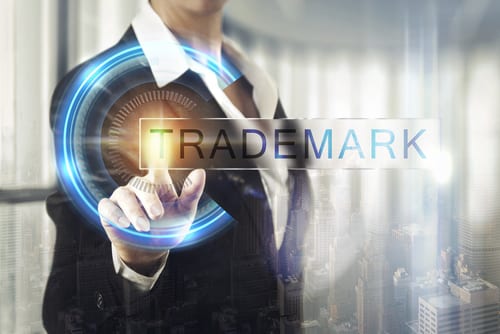 A trademark is used to establish ownership of the products you sell and distinguish it from the goods of other manufacturers. It can be a word, name, logo, or any device. While marks that pertain to a service is called a service mark, the term trademark has generally been used for both products and services.
You gain exclusive right to use the mark for any purpose relevant to your business such as on promotional materials. Another significant advantage of a trademark is to prevent others from using the same name or logo since this can confuse your customers and, if it is misused, destroy the reputation of your brand.
Forms for Trademark Renewal
The process does not end with registering your business' trademark. To allow continuous use of trademark, you need to process a renewal so that the U.S. Patent and Trademark Office (USPTO) won't cancel your registration after a certain period of time. This guide found online can help you know more about the renewal process.
To protect your brand and uphold your trademark registration, there are two forms that you have to be familiar with:
Declaration of Use – This section 8 document requires you to present proof to the Trademark Office that your trademark is still being used for your business. The process enables the office to filter out unused or abandoned marks. To file for this form, you should submit evidence of use such as product labels or packaging materials that feature the trademark.
Application for Renewal – This section 9 form is a formal, written request to the USPTO to renew your registration for your products and services. The Declaration of Use accompanies this form during filing. The renewal is good for ten years.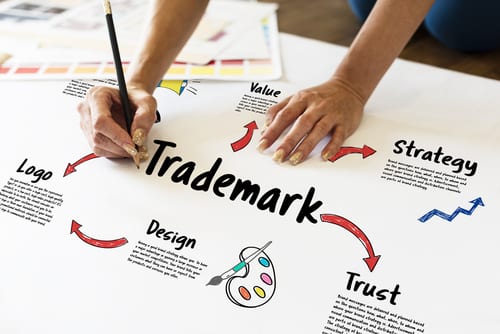 Fees for Trademark Renewal
The USPTO has posted trademark fees on its official website. It includes the cost of filing an application, requests for dividing an application, and other miscellaneous expenses.
For renewal, here are the costs that you need to be aware of:
Filing of the Application for Renewal of a Registration – $500
Grace Period Additional Fee for Filing a Renewal Application – $200
Correct a Deficiency in a Renewal Application – $200
Filing for an Affidavit (Section 8) – $225
Additional Fee for Filing for an Affidavit (Section 8) – $200
Correcting a Deficiency in an Affidavit (Section 8) – $200
Timeline for Trademark Renewal
It is imperative that you know when your trademark registration expires so that you can file for renewal before it happens. Failure to do so can invalidate your listing and will allow others to misuse your brand name or logo.
Deadline for First Filing – Submit the Declaration of Use to the USPTO between the fifth and sixth years after you initially registered your trademark. The government allows for a six-month grace period in case you miss the deadline with a penalty fee of $100 per class.
Deadline for Second Filing – Use the forms for Declaration of Use and Application for Renewal before the tenth year after the registration date. There's still a six-month grace period for business owners who miss the second filing of their trademarks with additional fees.
Deadline for Third and Successive Filing – After the second filing, you have ten years until you need to renew your trademark. You still use the Declaration of Use and Application for Renewal documents.
For example, you registered your trademark on August 1, 2016, you can file for renewal as early as August 1, 2021 or as late as August 1, 2022, since the former is the start of the fifth year after the registration date and the latter is the beginning of the sixth year since registration. The second renewal should be before August 1, 2026, while the next filing should be before August 1, 2036.
Excusable Non-Use
The USPTO provides an exemption for the non-use of the trademark under special circumstances. This can happen when the business is sold to another party thus the mark is temporarily unused. Issues in manufacturing and emergencies like illnesses or natural calamities are also subject for consideration by the Trademark Office.
Filing for excusable non-use must include the trademark registration number, the current owner's name and address, declaration filing fee, and a list of the products or services associated to the mark that is unused as well as the reason for non-use. Moreover, the document must include the estimated date when commerce will resume and the specific actions taken to continue using the mark.
Conclusion
Registering your trademark adds more value to your brand as well as your products and services. Going through the process increases your credibility since you went through the lengths of legitimizing your business. This demonstrates to your customers that they can trust you and that you carry out ethical business practices.
https://www.strategydriven.com/wp-content/uploads/shutterstock_561548014.jpg
334
500
StrategyDriven
https://www.strategydriven.com/wp-content/uploads/SDELogo5-300x70-300x70.png
StrategyDriven
2018-12-18 11:00:44
2018-12-18 20:42:29
The Process Required For Trademark Renewals