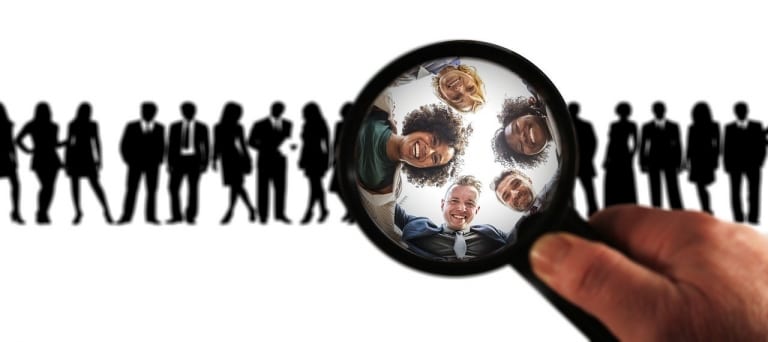 With the advancement of technology, consumer behavior has changed. Today, marketing and winning over customers is not the difficult part. The biggest challenge faced by businesses today is to retain their customers.
With every passing day, numerous competitors are popping up in each industry. Hence, it is very easy for customers to switch to new brands that appeal to them more. In fact, according to InMoment, 50% of customers leave a brand for competitors who stay more relevant and satisfy their specific needs.
With these changes, maintaining customer relationships is what makes a brand stand out from its competitors. Laying a strong foundation of a healthy customer relationship leads to reduced churn and increased profitability for businesses.
In this step-by-step guide, you'll get a quick overview of how you too can build strong, long-lasting relationships with your customers.
1. Add Value Through Content
The principle of reciprocity is super-important when we talk about building customer relationships. No relationship works one way. If you don't add any value to your customers, they are not going to associate with your brand.
The best way to add value is by creating high-quality, useful content for your leads and customers. This is the 101 for starting your customer relationships the right way.
You can use the tried and tested content marketing strategies such as blog posts, ebooks, guides, and white papers. Or, you can even take it a step further by using content such as webinars, checklists, templates, videos, social media content, etc.
2. Increase Engagement with Prospects
Engaging your prospects in meaningful interactions is the best way to go about strengthening your relationships with them. Hence, you must prioritize user engagement.
Integrate customer service options such as live chat, chatbot with your website and social media platforms. This will lead to many fruitful interactions with your prospects and customers.
Ensure that you actively engage with your prospects on social media platforms. You can do this by interacting in the comments section. Or, you may even individually reach out to people who have previously engaged with your posts.
Build an email list and send out weekly newsletters through emails. Add clear CTAs in your emails and encourage replies to begin conversations.
3. Track Customer Data
For building and maintaining customer relationships, you need to store and track all your customer data in one place. It is important to track customer data such as contact info, previous interactions, purchase history, etc. Without this, you won't be able to manage customer relationships in an optimized manner.
The SuperOffice Customer Relationship Management (CRM) tool can help you organize all the data related to your customers. SuperOffice CRM will help you:
Manage lead and customer information at a commonplace so that your sales team can pull up entire customer history at one go with ease.
Track all your customer touchpoints and have a birds-eye view of how many customers are coming through your sales pipeline.
Provide omnichannel personalized experience to your customers leading to increased customer satisfaction.
Manage your entire pipeline and close more deals.
Track all your success metrics using visual dashboards and in-depth reports to help you find any gaps in your pipeline and fix them.
4. Use Loyalty Programs
Customer retention can be much more profitable than customer acquisition for most businesses. In fact, returning customers tend to spend 67% more than new customers.
Using loyalty programs is a brilliant way to make your one-time customers return to you again and again. If this doesn't strengthen the relationship with your customers, nothing else will!
The way to build a successful loyalty program is to provide attractive incentives that your customers won't be able to resist. You can offer incentives such as special discounts, redeemable reward points, free feature upgrades, and similar more offers.
5. Gather Feedback and Iterate Based on that
The final and most important step to building strong customer relationships is to gather feedback from customers and keep updating your products or services based on that. If you don't take this step seriously, you might start seeing increased customer churn rates.
Collect customer feedback from every touchpoint. You can use means such as chatbots, live chats, emails, surveys, or in-app messages to gather feedback.
You should also look for any customer complaints or feedback on social media platforms. People tend to use social media for providing negative feedback.
Track and analyze all the gathered feedback. Come up with improvements or upgrades in your products and services.
You can also creep on your competitors and look for any common customer complaints. This will help you to identify any gaps in your competitors' products. You can update your products to fill in these gaps.
To Conclude
Studies show that a 5% increase in customer retention can lead to 25% to 95% increased profits! And, laying foundations for long-lasting customer relationships is the key to maximizing your customer retention.
Hence, start implementing these steps today and watch your business grow to new heights in 2021.
https://www.strategydriven.com/wp-content/uploads/target-group-3460039_1280.jpg
570
1280
StrategyDriven
https://www.strategydriven.com/wp-content/uploads/SDELogo5-300x70-300x70.png
StrategyDriven
2020-10-27 16:00:50
2020-10-27 14:05:04
How to Build Long-Lasting Customer Relationships? (A Step-by-Step Guide)