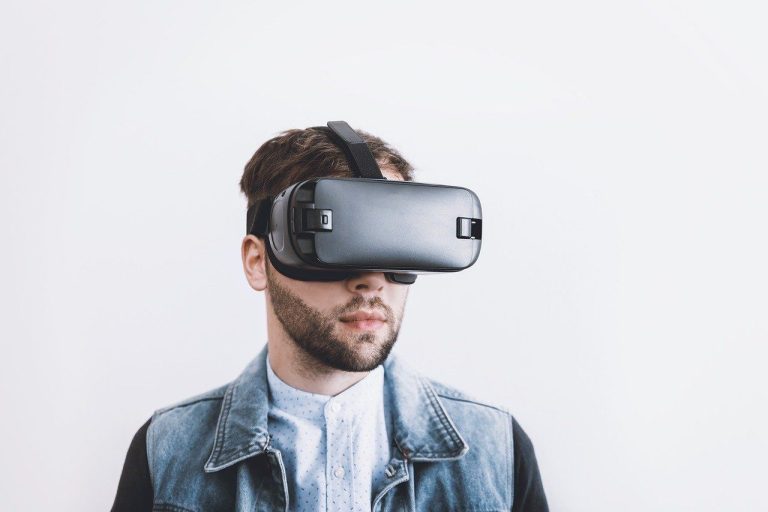 The employment landscape of today is more uncertain than at any point in history. With the seemingly endless digitization of business and the rise of Artificial Intelligence (AI) and Machine Learning (ML), it seems there isn't a single area of commerce that isn't being transformed by technology.
However, while many might view the increasing reliance on computers and machines in the workplace as a negative thing, technology is opening a world of opportunities for aspiring entrepreneurs and bringing entirely new business prospects.
If you're looking for ways to jump on the tech bandwagon and start capitalizing on our brave new world, below are some business ideas you could look at developing now to gain a head start before the masses follow.
Graphic and web design
As the real and virtual worlds continue to merge, there is now a huge demand for designers that can aid companies in promoting themselves online and in print. Building a strong brand is essential in today's highly competitive markets, and firms the world over are starting to wake up to the considerable importance of promoting themselves effectively both on and off-line.
Sign design, engraving and marking
While there's little doubt about the effect the web and associated online technologies have had on business, there will always be a demand for more traditional signage, vehicle livery and engraving skills. Modern laser cutter technology is now more accurate and precise than ever, making it easy to accurately transfer digital designs onto everything from glass to laminate, wood and metal.
3D printing
For the vast majority of businesses, a 3D printer is an expense they simply can't justify – so investing in the tech and setting up as a dedicated service provider makes good commercial sense. These days, a professional 3D printing machine can cost as little as $10,000 but will soon pay for itself as you build a market and take more clients on board.
3D printing is becoming increasingly popular for educational purposes, construction, and in particular, manufacturing and prototyping – and the demand shows no signs of slowing.
Mobile application development
When Steve Jobs first showcased Apple's flagship mobile device, the iPhone, on June 29th, 2007, surely even he couldn't have predicted the massive societal shift-change his product would cause. These days, pretty much all of us have a smartphone that we rely on for day-to-day tasks like messaging, browsing, emailing and shopping.
Today's smartphones have usurped a multitude of devices – everything from personal music players to cameras and satnavs – and the majority of these capabilities are powered by mobile applications.
Mobile app growth has been exponential over the last few years and continues to increase at breakneck speed. In 2016, research shows there were a total of 140.6 billion app downloads globally. By the end of 2021, that figure is forecast to grow to a whopping 258 billion, representing an 83% increase over just five years.
Working as an app developer, you will have options to build and market your own software (normally generating revenue from sales, advertising or subscriptions) or could go the more traditional route and build applications for clients (getting paid per project). Certainly, one thing is for sure – apps are here to stay, and app development will be a key niche for the foreseeable future.
https://www.strategydriven.com/wp-content/uploads/vr-g84e5f662c_1280.jpg
853
1280
StrategyDriven
https://www.strategydriven.com/wp-content/uploads/SDELogo5-300x70-300x70.png
StrategyDriven
2021-11-19 16:00:07
2021-11-19 11:59:28
Best Tech Business Niches To Get Into