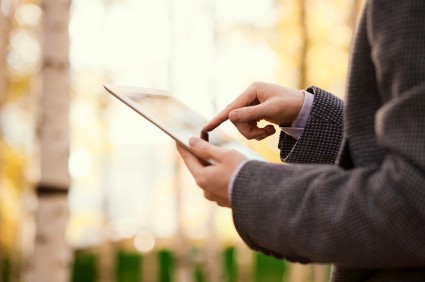 Management observation cards are intended to be easy and straightforward to complete in the field. Consequently, the card's structure should be such that it requires the minimal amount of data collection; reducing the administrative burden (and physical awkwardness) of completing form while ensuring quality performance data collection. Such a structure promotes the number and frequency of observation performance which in-turn yields additional management engagement points and performance data. Key to simplifying management observation cards is a predefined criteria scoring system whereby the observer need only select specific scores for each criteria accompanied by substantiating comments for performance outliers (high and low).[wcm_restrict plans="41978, 25542, 25653″]
Common Criteria Scores
The number and definition of criteria scores is often best when aligned with the performance ratings of the organization's personnel performance management program. This alignment facilitates the transfer of data from the management observation program to the personnel performance management program. (See StrategyDriven Management Observation Program Best Practice article, Feeding the Performance Management System). That said, a common scoring system might include:
Excellent (E) – World-class or near perfect performance
Above Average (AA) – Performance exceeding the organization's established standard and/or meets an industry leading practice but does not necessarily reflect excellent performance
Average (A) – Performance meeting the organization's defined standards typically reflective of regulatory requirements and industry standards and guidelines
Needs Improvement (NI) – Performance not meeting the organization's established performance standards
Not Applicable (NA) – Those instances where a specific criteria was not observed or was not applicable to the observed activity, document, or software program reviewed as a part of the management observation
Substantiating Facts
When scoring a specific criteria as excellent, above average, or needs improvement, the observer should provide substantiating comments highlighting the gap to the established performance standard. Such comments:
Recognize Outstanding Performance – Reinforces the desired behavior with the individual observed and provides the opportunity to communicate and reinforce the behavior throughout the organization (See StrategyDriven Management Observation Program Best Practice articles, Immediate Feedback and Metrics and Results Communication)
Enable Performance Improvement – Provides the details necessary to correct the conditions not meeting management expectations and supports aggregate analysis so that long-term improvements to people, processes, and technologies can be made (See StrategyDriven Management Observation Program Best Practice article, Cross Organizational Trending, and Business Performance Assessment Best Practice article, Capture Improvement Opportunities within the Corrective Action Program)
Typical Scoring Distribution
Most observed performance will meet management's expectations. Common rules of thumb for the percent distribution of observation criteria scoring by category include:
Excellent: 5 – 10 percent
Above Average: 15 – 20 percent
Average: 50 – 75 percent
Needs Improvement: 10 – 20 percent
The management observation program manager should periodically perform a criteria scoring analysis on a programmatic and individual observer basis to assess the overall scoring breakdown. While corrective action may not necessarily be needed if aggregate scoring is either abnormally high or low, further review may be warranted to substantiate the findings should such a trend continue for an extended period of time. These reviews maintain program integrity and credibility, ensure management and supervision standards application understanding, and deter observation performance/scoring complacency. Overly average performance ratings suggests observers may simply be filling out the forms to satisfy the observation quote with a minimal documentation effort while also avoiding the follow-on action required for above and below average performance.[/wcm_restrict][wcm_nonmember plans="41978, 25542, 25653″]
---
Hi there! Gain access to this article with a StrategyDriven Insights Library – Total Access subscription or buy access to the article itself.
Subscribe to the StrategyDriven Insights Library

Sign-up now for your StrategyDriven Insights Library – Total Access subscription for as low as $15 / month (paid annually).

Not sure? Click here to learn more.

Buy the Article

Don't need a subscription? Buy access to Management Observation Program Best Practice 14 – Criteria Scoring System for just $2!

[/wcm_nonmember]
---
About the Author

Nathan Ives is a StrategyDriven Principal and Host of the StrategyDriven Podcast. For over twenty years, he has served as trusted advisor to executives and managers at dozens of Fortune 500 and smaller companies in the areas of management effectiveness, organizational development, and process improvement. To read Nathan's complete biography, click here.
https://www.strategydriven.com/wp-content/uploads/ScoringCriteria.jpg
282
425
Nathan Ives
https://www.strategydriven.com/wp-content/uploads/SDELogo5-300x70-300x70.png
Nathan Ives
2016-03-29 11:00:56
2018-08-08 21:58:37
Management Observation Program Best Practice 14 – Criteria Scoring System