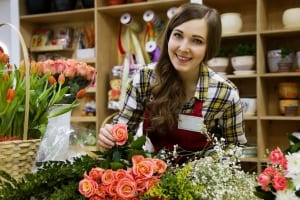 Are you an employee? If not, no worries. I am just going to put an example that will immensely help you understand the significance and uncertainty of starting a new company. Consider an employee who is well-recognized(of course due to his performance), highly-benefited, and well-settled with an XYZ company, but due to certain issues, he has to find another company. He will only be hoping if the new company has the same atmosphere and working culture.
Isn't the above scenario related to a businessman/businesswoman finding a stage to put their business into the market? If not for the idea, the entrepreneur would be more worried about getting a predictive reach, perfect location for sufficing the demands, and the list is endless. But perfect planning never goes vacant. So let's begin the checklist of how to start a company.
Steps To A Perfect Start Of Your Company
Out of every ongoing managerial, industrial or automatic process in the surrounding, hardly some would be working without any planned layout. Similarly, before starting a company, here are a few steps which can help you earn good fame in society.
1. Analyze the market demands for your product
Until you have an idea that assists the society or a section of the society, you cannot say or analyze its demand, a good location, probable customers to attract, how to innovate it, and reduce the price compared to the competitors.
Start with business ideas eradicating the common problems with advanced technologies that also serve as the future need of the common people globally, if possible. You can also work on already implemented solutions but can be designed better and economically. You might have seen some artsy people jumping into some related business, which is wonderful if you have some hobby.
According to Forbes, the definition of a successful startup goes like this: their product meets the needs of the society, their growth-rate is faster, they ignore nothing, and they recover from every hard-fall. (source)
2. Invest in your business
Even without required funding, appropriate investment, and all hard work, the business cannot reach the heights you desired. Even if you have a small investment to make, go for it. You can explore other options like a partnership, business grants, third-party investors, crowdfunding, loans, etc.
People say money can buy you anything, but that's not 100% true for business as it requires an equal amount of dedication and hard work all the time.
3. Search the perfect location
The location also has quite an impact on the business. The location you choose is based on the target customers, company funding, partners, and other required preferences. Additionally, an owner should also consider the cost and restrictions to the business.
The location also becomes a preference if the business generally comprises selling offline as in retail stores.
4. Design your business structure
Now that you have picked up your idea and location, the next important consideration is to define how your business would function, the workflow of all the processes, product release and update process, marketing and sales, product financing, employee payroll, and hrms process.
The business structure should aim at the organizational goals, vision, and mission that your organization needs. This also helps you in setting employee goals and OKR to measure performance.
Think about how to serve your customers and have a supportive query resolution workflow because customers are the main strength of your business to keep it on the right track. Analyze the market demands of the product to stay ahead in the competitive world by delivering the perfect required solution or service.
5. A name that reflects
Business/product name is the main aspect to be finalized as it is the first entity of your organization that will be highlighted in the market.
The name you choose should reflect what you want to deliver, should be simple and catchy for the customers to remember, and should be unique in the history of the trademark. You can refer some names to your co-founders, investors, and prospective customers. This also shows the culture and social front of your organization.
Now that you've come up with the name, register it legally according to your business type.
6. Work on financial setup and accounting
Whatever business type you set, whether e-commerce, mobile application, online retailers, etc., it is essential to deal with finances and accounting. Finances include payroll to the employees, deals with the customers, and partnerships for which bookkeeping is the primary for further accounting purposes.
Start from choosing a bank account, a promising one probably. You can also create employees' bank accounts in the same bank for ease of process in salary transfer.
And yes, don't forget to verify the statutory compliances at all stages to avoid the evasion of penalties and risks. Better consult a professional advisor for all your liabilities stated under the government rules.
7. Build your product website
In the modern world, websites, social media, and applications are mostly in use for searching and analyzing as per the needs. Listing your contact details and other forms can help customers reach you quickly. Providing an interactive website and social networking page can help customers get the product or service knowledge from it.
Purchase a personalized domain, theme, plug-ins, WordPress and set up your website using simple but attractive designs and content. And don't forget to apply digital marketing techniques to gain online reach and google reviews.
For instance, founded in 2008, Zomato has become one of the largest food aggregators fulfilling their mission of "better food for more people" till date. An interactive website, social media pages, Instagram trends are somethings that people admire.
Above mentioned bullets may not be the only steps to start a company, but these are the main ones that you should look after.
In a nutshell
Starting a new business can be overwhelming and tricky until and unless you have proper planning at hand. Even if you are building the organization single-handedly, going the correct path and following the rules can help you cross the hardest difficulties easily. And don't take forever to finalize your decisions, think and consult for better and start working towards the goal.
---
About the Author

Shubham Joshi is an experienced content marketer at FactoHR. Passionate about training and development programs, he is always ready to help colleagues and customers by representing concrete ideas and methodology. Beyond work, he is well-equipped with problem-solving abilities.
https://www.strategydriven.com/wp-content/uploads/purchase-3090818_1280-1.jpg
853
1280
StrategyDriven
https://www.strategydriven.com/wp-content/uploads/SDELogo5-300x70-300x70.png
StrategyDriven
2021-02-03 18:00:55
2021-02-06 17:11:21
How To Start Your Own Company