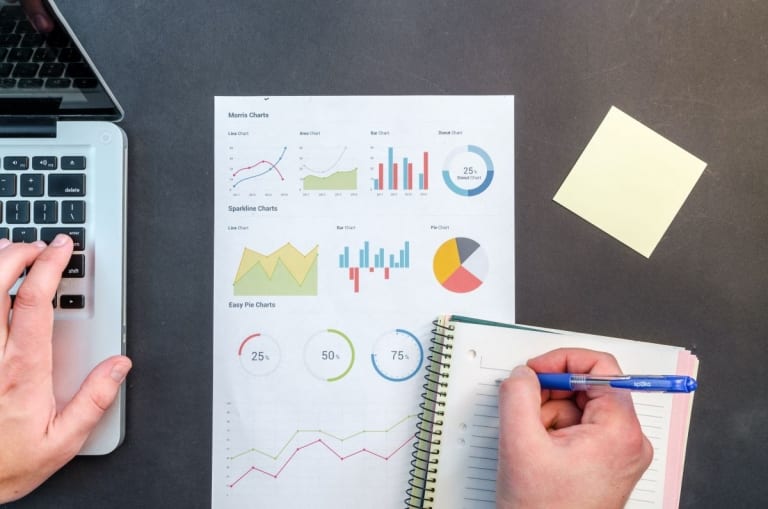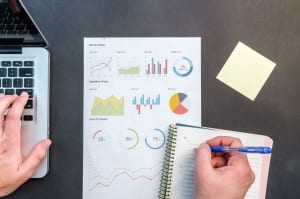 Improving sales is the goal of every business. It is the only way to grow at the end of the day, and there are a lot of ways to do it. You can focus on marketing, you can work on training your sales team, you could even open your profit channels to bring in more money from different locations.
There are so many ways that you can improve sales, but at the end of the day, for any progress to be made you will need to first look internally. Improve from the inside, so that customers enjoy nothing but the best from you and your employees.
Understand the Buyer's Cycle
The best way to improve sales across the board is to understand why, when, and how people buy. The psychology behind buying anything is often fairly simple. You need to convince someone that they need your product. This can be an entirely superfluous need, like when someone wants to buy something purely for the aesthetic, but it is a need all the same. You need to drum up the impulsion to buy and you can do that in a variety of ways.
The method you choose will depend on what your business is and what it sells. Once you know that, you will then want to target each stage of the buyer's cycle. Building trust is one of the best pathways towards a sale and repeat business, and targeting every step in the buyer's cycle is the way to do it.
1.Problem
Buyers always have a problem. This problem could be as simple as having a nightstand that doesn't have a lamp yet, or a space on the wall for a painting. The problem could also be more complex. They may need a household or business item that will help them streamline their everyday tasks and chores.
Understanding the problem that your product or service solves is the perfect way to start selling your business.
2. Investigation
Once a customer understands their problem, they will begin to investigate. The only other alternative is that they saw an item that solved a problem they weren't actively looking to solve. This is an impulse buy, and it's harder to accurately encourage impulse buys than on-purpose purchases, especially if you run a very specific type of business.
Either way, you will want to market to attract buyers at this stage. Guides and how-tos that go into detail about the many ways that they can solve their related problem are great places to start. Not only can you insert your own product or service as a solution, but you can also showcase your skills and knowledge on the subject and win over their trust.
3. Comparison
Before people buy, they often want to compare to make sure that they are getting the best item. You can create guides or online tools that make it easy for them to compare and see why your product is the best.
4. Buy
The final stage is to buy the item. You can encourage more sales by going through the entire buying process to ensure it is streamlined and efficient.
Improve Efficiency to Streamline Sales
If there is any sort of hiccup, you could lose a sale.
1. Audit and Fix Online Sales
Regularly go .through and audit the entire buying process to ensure that there is nothing wrong with the checkout process. If you can, try to get customers to create an account in exchange for discounts or shipping tracking. It's an easy and effective way to get them to agree to signing up to your mailing list, at which time you can retarget them through loyalty programs and work to build a lifelong relationship.
2. Use Automation to Improve Sales
Your entire business must be streamlined. This means there should be minimal time when a product is out of stock before a new shipment comes in. Use software to automate many of these tasks to reduce downtime and improve sales.
Improve the Efficiency of Your On-The-Road Sales Team
When salespeople go door to door, they need to be courteous and helpful. Anything less and you can turn a potential sale into a door slam before you know it. One of the biggest reasons a sale doesn't go through is if it takes far too long for a rep to visit a potential client. It doesn't matter if it's for a free evaluation or not. People have busy lives and waiting around for a salesperson to convince them that they need something is not what they have in mind for their day.
That is why you need to do all you can to improve the efficiency of those on the ground. To do this, it is recommended that you use a Sales Route Planner. This software is simple and efficient and can even be tacked on to your existing CRM program so that you benefit from an integrated approach.
Create highly efficient routes and manage your remote teams in real-time. Get your team at their appointments on time, turn losses into gains, and improve the ROI of your efforts.
Collaborate and Expand
Always look to collaborate. Partnering with businesses, expanding your offerings, and generally looking to new markets to expand is how you will continue to increase sales. It won't always pan out, so use metrics like unique discount codes to determine what works, and what doesn't.
You may find that your business does a lot better working on the B2B stage than it does with B2C. In that case, there is an entirely new market and new way of selling that prioritizes physical salespeople over automated systems. Work to your strengths every time you try something new and be prepared to tweak and adjust your strategy as you go.
Improving sales is the goal of every business, but you must take a long-term approach in order to see success on the grand stage. Repeat business and business partnerships are far more lucrative, so market and sell with this goal in mind and you'll find greater success in your efforts.
https://www.strategydriven.com/wp-content/uploads/pexels-lukas-669615.jpg
795
1200
StrategyDriven
https://www.strategydriven.com/wp-content/uploads/SDELogo5-300x70-300x70.png
StrategyDriven
2020-09-15 08:00:17
2020-09-15 02:57:01
Strategy-Proven Methods to Improve Sales Across the Board