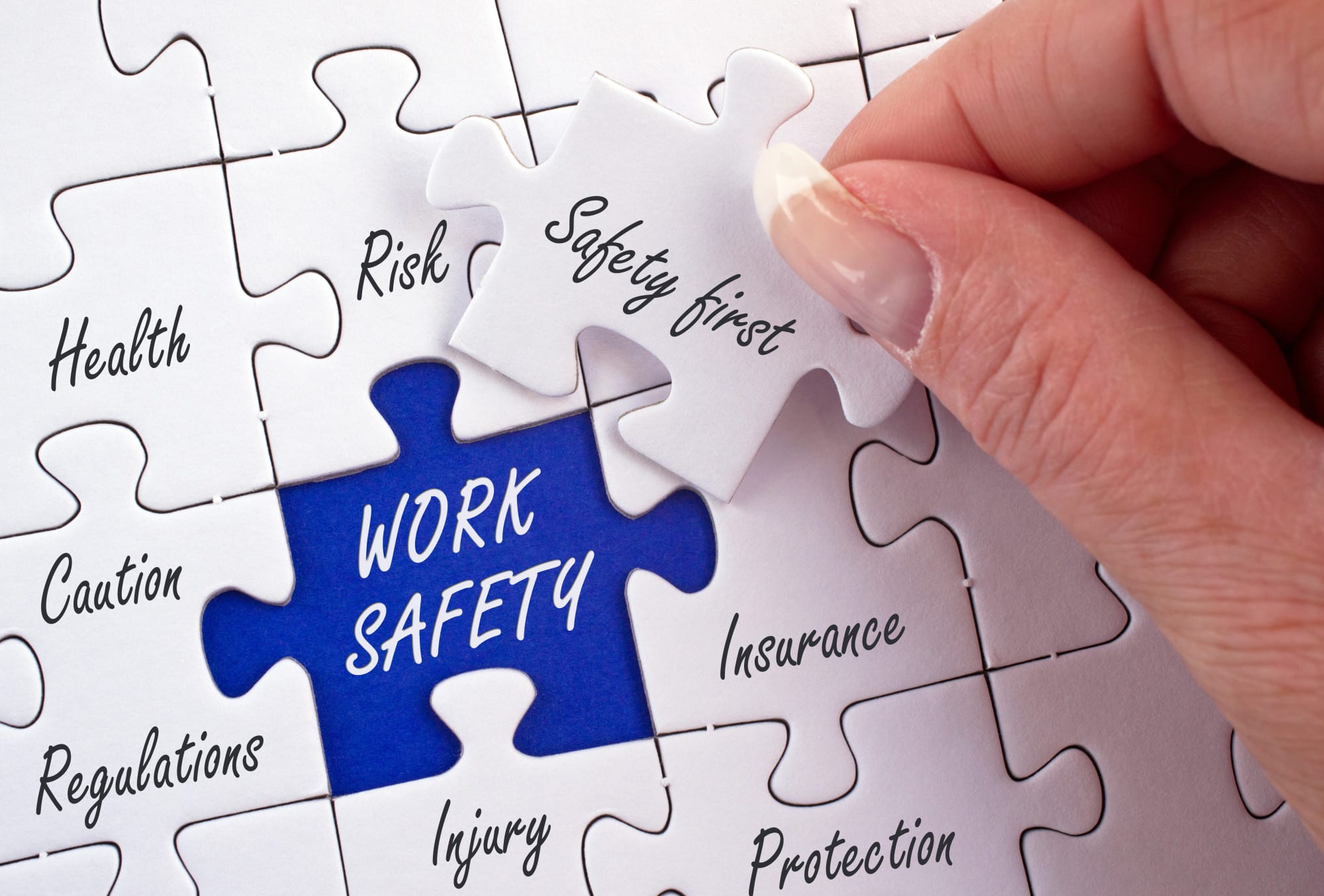 If you're new to running a business, or even new to a leadership position, you might be in charge of developing or delegating some kind of workplace safety training. Depending on your form of work, though, this might not seem super important.
Why does your staff need workplace safety training? Are they working in particularly dangerous environments? Do they work with hazardous materials?
Maybe not, but that doesn't mean that they won't benefit from instruction on how to be safe in a work environment. Employee safety training doesn't just protect the employees; it can also protect your business, your equipment, and your customers.
If you're interested in just a few reasons why workplace safety training is so essential for your business, keep reading.
1. Workplace Safety Training Makes Employees More Productive
A strong focus on workplace safety can actually increase the productivity of your employees.
Employees who know how to use their materials and equipment safely and properly are able to do so with more ease, making them more productive at work.
Proper safety training will go over how to avoid any simple mishaps that are easy to prevent. With this in the back of their mind, the employee can do things more efficiently and avoid any mistakes that will set back their workflow.
It also creates an environment where people want to be safe. Focusing on safety in the workplace fosters an idea that safety is an integral part of the job. Teaching them safety training topics ahead of time allows them to be productive both on and off the job site.
2. A Safe Environment Earns You Customers
While customers might not know for sure what's going on behind the scenes at your business, they can likely sense a safe and comfortable environment when they're in one.
When all employees are functioning like a well-oiled machine, it makes the business more trustworthy as a whole. A trustworthy business earns and maintains their clients, which helps your company.
Safety also reduces downtime in the business, making it more reliable to customers (and potential customers). If they have to worry about possible lapses in safety, causing them to be impacted, they may choose a different business to patronize.
3. Employee Protection
A good workplace safety training system ensures that your employees are safe from harm in the workplace, or at least safer.
Your employees are the backbone of your business, and keeping them safe and supported is crucial to your success.
Safe employees mean a lower turnover rate. It costs a lot to hire a new employee if one leaves due to an unsafe environment, and not all businesses can shoulder that cost.
4. Higher Standards for Work Areas
Employees that are properly trained in safety will know the reasons as to why keeping a clean workspace is so important, and they'll feel more motivated to maintain their space.
A clean workspace helps to avoid any misplaced items that could cause an employee to trip and damage themselves or the item in question, which could be a valuable work object.
Employees who aren't trained in the importance of work safety may not see the importance of a tidy workspace, seeing it more as extra "busy work" to be left to the bottom of their "to do" list.
5. Fewer Worker's Compensation Claims
An employee who gets hurt on the job is going to file a worker's compensation claim so that they're able to receive care and treat their injury.
More claims over time can mean higher premiums and rates for your worker's compensation insurance. This is bad for your business, as it will cost you a lot of money.
While worker's comp is great for protecting employees, the hope is that you don't really need to use it in a safe workplace. Proper safety training will help you work towards that goal.
6. Happier Employees
Employees that know their safety is being considered are going to be happier overall. Happy employees are much more likely to stay with your company, further reducing your turnover rate and increasing productivity.
A happy employee is also good for customers, as they'll be more attentive, more enthusiastic, and more pleasant to work with.
Happy employees create a more functional work environment for everyone.
7. Protect Your Workspace
Not only are the people in your workplace protected, but the workplace itself will be protected too.
You can avoid damage to equipment or the work buildings themselves by simply instructing on proper safety ahead of time.
Some equipment is expensive and difficult to replace. Hazards in the workplace can also threaten the business itself. A fire or flood, for example, caused by poor workplace safety, could completely ruin a business space.
8. Reduce the Cost of Doing Business
Not following safety protocol can end up being very costly for a business. Aside from dealing with worker's compensation and the potential replacement of damaged equipment or employees who have left due to an unsafe environment, downtime has to be considered in your costs.
If poor safety habits cause your business to have too much downtime, you're going to be actively losing money. Teaching safety ahead of time avoids this problem and keeps your business running smoothly.
Do You Have Workplace Safety Training in Place?
Workplace safety training might seem like a hassle, but it can seriously improve the quality of life for your employees and your customers, which will help your business overall.
Safe employees are happy employees, and happy employees want to do a good job for your company.
For more articles on achieving business success, check out the rest of the site.
https://www.strategydriven.com/wp-content/uploads/8-Reasons-Why-Workplace-Safety-Training-is-So-Important.jpeg
1354
2000
StrategyDriven
https://www.strategydriven.com/wp-content/uploads/SDELogo5-300x70-300x70.png
StrategyDriven
2020-03-27 10:00:25
2020-03-27 18:24:12
8 Reasons Why Workplace Safety Training is So Important