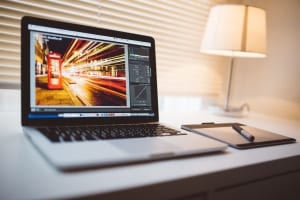 Over recent years within the United Kingdom, video production has become an effective way for brands to market themselves and tell their brand story. A lot of work and effort goes into producing a video for a business; therefore, it requires a team of talented people. If you are interested in starting a career in video production, or just want to learn more about what goes into creating a video for a business, then here is a list of job roles that are available within video production.
Director
One of the main roles within video production is that of a director. Directors are typically involved in all stages of creating a video. Video production companies, for example this company who work in video production Cardiff based, play an integral role in boosting sales for a business. Therefore, having a good director is vital for the videos and business' success. Directors oversee and manage all aspects of the video production from start to finish. It is the director's job to set the scene for the video production, and essentially direct all crew members on how to create an effective video.
Producer
A producer is another vital job role within video production and is necessary for making effective marketing videos. Producers ensure that a schedule is followed, secures funds for the production and manages the entire cast and crew of the video production. Depending on the size and scale of the production there could be a number of producers working on a project at a time. Producers also usually stay involved throughout the whole video production development and would have the most contact with the business client.
Camera operator
Camera operators, also known as videographers, are the people who are in charge of operating all the cameras and equipment on the production set. Along with the help of a lighting, sound and technical team, camera operators have the role of capturing the footage that will be used in creating a video production for a business. People who work in this role typically have a good eye for things and great attention to detail. Camera operators can create a scene or clip of footage based off what they have been told by the producer and the director. Essentially, they have the role of bringing a client's vision to life.
Lighting operator
Lighting operators work closely with the camera operates, helping them to create effective videos for a client. Lighting operators must make sure that a set is well lit by coordinating all of the lights on set. Good lighting is essential for achieving the look envisioned by the client and producer. It is also extremely important if the video production company is creating a video that markets a certain product. Lighting operators must make sure that the product that they are trying to market is clearly seen in the video, that way it will catch people's attention.
Voice over talent
When creating videos for a business client it is quite common for videos to include voice overs. This involves someone speaking over a series of clips, typically about the brand or the product or services that they offer. This narration is usually recorded off camera, and the person doing the voice over will often read from a script that that been written by the client. Voice over is considered to be one of the most important steps in video production marketing as they play a huge role in building a connection with the audience. Businesses typically use someone who is relevant to their audience, making the video seem more personal, therefore building a strong connection.
Video editor
Without a video editor, a video would not exist. Video editors have the task of taking all the clips that were previously filmed by the camera operators and compiling them together into one video. They will also take the voice over audio that has previously been recorded and edit that over the video. Video editors usually spend a lot of time cutting out unnecessary clips and condensing all the clips into a shorter video suitable for the clients. They will also use a variety of sound effects, graphics and special effects while editing the video, in order to enhance the clips. Along with the camera operators, video editors play a huge role in bringing a client's vision to life. Poorly edited videos do not usually market well, therefore they must make sure that their editing is seamless.
From reading this list hopefully you will now be aware of some of the amazing jobs that video production has to offer. Whether you have just graduated from university or are looking for a new and exciting career change, you'll be sure to find a great job in video production Cardiff or UK based.
https://www.strategydriven.com/wp-content/uploads/computer-767781_1280.jpg
853
1280
StrategyDriven
https://www.strategydriven.com/wp-content/uploads/SDELogo5-300x70-300x70.png
StrategyDriven
2021-05-22 19:00:24
2021-05-22 17:09:46
Job roles within video production