Build your brand, expand market awareness, gain customers, and reduce costs…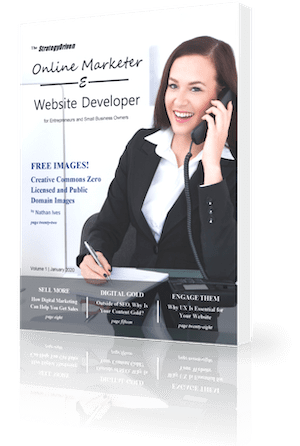 StrategyDriven's Online Marketer & Website Developer magazine brings decades of real-world experience to help you succeed within the digital marketplace by providing you with the insights and actions needed to further your business' success. This month's issue contains topics including:
FREE IMAGES! – Creative Commons Zero Licensed and Public Domain Images
SELL MORE – How Digital Marketing Can Help You Get Sales
DIGITAL GOLD – Outside of SEO, Why Is Your Content Gold?
ENGAGE THEM – Why UX Is Essential For Your Website
…and numerous others!
Read this month's issue of Online Marketer & Website Developer to accelerate your dominance of the digital market!
GET THE ONLINE MARKETER & WEBSITE DEVELOPER – VOLUME 1, JANUARY 2020 MAGAZINE – IT'S FREE