Our Sevian Business Advisors created fully developed, immediately implementable, best practice programs based on decades of business management and operations experience. Leaders implementing these programs gain access to the aggregate experience of dozens of leading companies without incurring the high costs of benchmarking, research, and development. Contact us now to learn more.
Fully Developed, Immediately Implementable Business Programs
Implemented by Fortune 500, large regional, and small companies, Sevian Business Programs enable rapid implementation and improvement of mission critical operational programs. Each program contains all of the components necessary to implement a fully mature program on day one – truly enabling turnkey performance excellence. Supported by world-class software applications (optional), each program package includes:
Sevian Business Programs
Sevian Business Programs accelerate achievement of operational performance excellence:
Program Introduction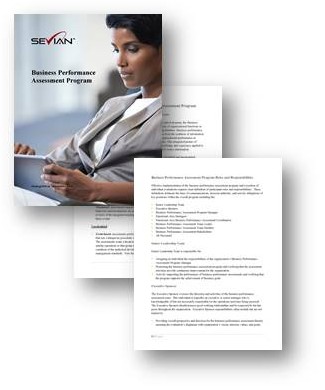 Sevian Business Program Introductions establish the framework for immediate program implementation, effective execution, and long-term governance including:
Program Overview
Positional Roles and Responsibilities
Program Effectiveness Performance Measures
Program Maturity Models


Sevian Business Program Maturity Models define the progression of several key program characteristics, differentiating between those organizations achieving minimalist results and others optimizing the strategic value of their efforts. These models include:
Program Maturity Phases
Key Program Maturity Characteristics
Comprehensive Program Maturity Model
Process Flowchart and Activity Basis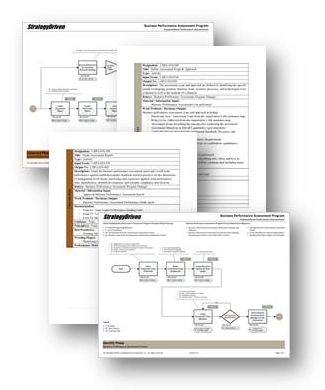 Sevian Business Program Flowcharts and Activity Basis provide the detailed underlying stakeholder, input, process, output, and customer information necessary for effective program governance as well as supporting software application implementation. This documentation includes:
Process Flowchart
Activity Basis
Program Procedure


Sevian Business Programs contain specific step-by-step process procedures that are fully human factored to ensure consistent, accurate program execution. These procedures contain the following sections:
Overview, Purpose, Scope, Roles and Responsibilities, and Background
Executable Procedure
Flowcharts, Models, and Forms
Records, Acronyms, Definitions, and References
Program Execution Guides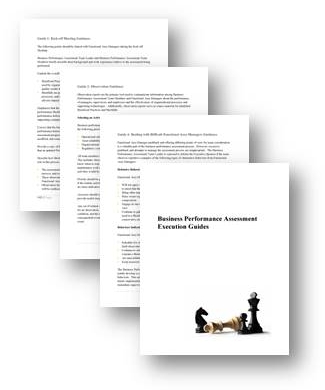 Sevian Business Program Execution Guides provide detailed information on how to optimally perform major activities within the associated business process.
Form Use Instructional Guides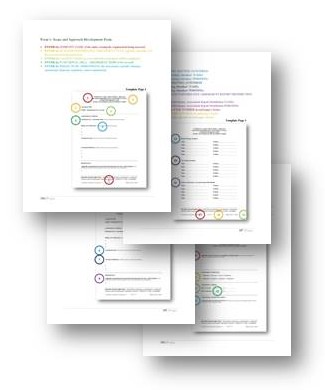 Sevian Business Program Form Use Instructional Guides provide step-by-step instructions on how to use and complete each process form.
Model Use Instructional Guides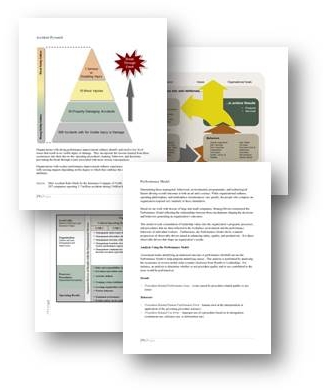 Sevian Business Program Model Use Instructional Guides provide step-by-step instructions on the application and use of each process model.
Program Principles, Best Practices, and Warning Flags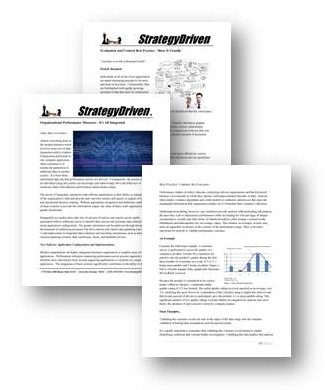 Sevian Business Program Principles and Best Practices elaborate on those core elements necessary for consistently superior program and process performance. Warning Flags highlight those behaviors and approaches that should be avoided so to optimize program value.
Global Principles, Best Practices, and Warning Flags
Process Principles, Best Practices, and Warning Flags
Program Implementation Support
To ensure implementation success, Sevian Business Advisors provide onsite training and execution support when delivering each turnkey program. Furthermore, each program is fully customized to reflect each client's organization structure, positional titles, and common business terms.
1. Sevian Business Programs are customized to your organization's specific attributes. As such, your customized program will be delivered 2 – 4 weeks following receipt of requested organizational data.
2. StrategyDriven maintains strict confidentiality of client data in accordance with our Confidentiality Agreement policy.