Managers are responsible for establishing and reinforcing work priorities and standards of performance. Reinforcing expectations requires interaction with subordinates and is most effective when the manager personally observes, rather than reading or hearing about, performance behaviors and immediately provides feedback. Lasting individual and organization performance improvement occurs through ongoing reassessment supported by performance data collection, documentation, and analysis used to reinforce desired individual and group behaviors, modify counterproductive behaviors, and eliminate organizational barriers to performance excellence. A well designed and executed management observation program serves as an effective performance improvement and reinforcement tool to achieve these long-term performance changes.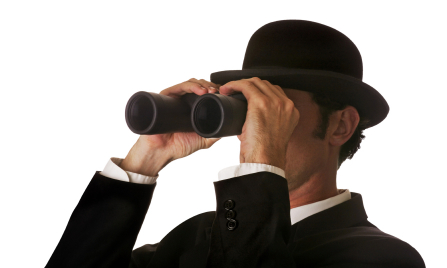 "You can expect only what you inspect."
Military Axiom
The management observation program is an integral part of an organization's evaluation and control program. By design, these observation programs compel direct management observation of and feedback on work performed while supporting the performance data collection and analysis needed to realize lasting, beneficial personnel and organizational performance change. They typically consist of predefined performance assessment scorecards, a data collection and analysis application, key performance indicators and reports, and a governing procedure. This procedure defines required observation topics, frequencies, and quality standards as well as documentation and feedback protocols and data analysis, trend reporting, and corrective action; all aligned to support achievement of organizational values and mission goals.
Focus of the Management Observation Program Forum
Materials in this forum focus on the underlying principles, best practices, and warning flags associated with establishing and executing a management observation program aligned with organizational values and mission goals that effectively modifies personnel and organizational behaviors for the achievement of superior results. The following articles, podcasts, documents, and resources cover those topics critical to a robust management observation program.
Articles
Total Access StrategyDriven Insights Library Subscribers can access all of the articles listed below. Sample Subscribers can access those articles annotated as [SL]
Not yet a StrategyDriven Insights Library Subscriber? Click here to learn more.
Principles
Best Practices
Warning Flags
The StrategyDriven Team
Headquartered in Acworth, Georgia, StrategyDriven provides insightful business performance improvement advice to business leaders in Atlanta, the Southeast, throughout the United States, and around the World. Our world class experts are recognized leaders in their chosen fields.
To learn more about StrategyDriven's Expert Contributors, click here.