StrategyDriven Leadership Conversations focus on the values and behaviors characteristic of highly effective leaders. Complimenting the StrategyDriven Management & Leadership articles, these conversations examine the real world challenges managers face every day that aren't easily solved with a new or redesigned process and instead demand the application of soft leadership skills to achieve a positive outcome.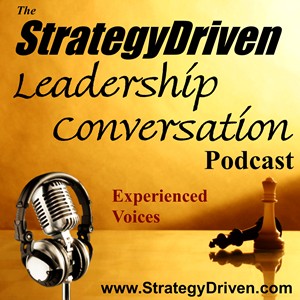 StrategyDriven Leadership Conversation Episodes
Final Request…

The strength in our community grows with the additional insights brought by our expanding member base. Please consider rating us and sharing your perspectives regarding the StrategyDriven Leadership Conversation podcast on iTunes by clicking here. Sharing your thoughts improves our ranking and helps us attract new listeners which, in turn, helps us grow our community.
Thank you again for listening to the StrategyDriven Leadership Conversation podcast!