The United States Naval Academy is the world's premier leadership institute, graduating approximately 1,000 officers to join the elite United States Navy and United States Marine Corps every year. For over 170 years, the Naval Academy has accomplished its mission of imbuing midshipmen with the highest ideals of duty, honor and loyalty by passing down the timeless principles of leadership to each successive class of Naval and Marine Corps officers.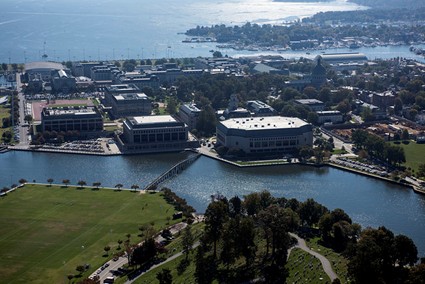 Being Naval Academy graduates and former Navy and Marine Corps officers, the contributors to this forum have compiled the most meaningful lessons that have served them in both military and civilian service. These leadership lessons have been tested on both the battlefield and in the board room and are presented in a manner that illustrates their applicability to every professional's day-to-day activities regardless of one's position within his or her organization.
Focus of the Leadership Lessons from the United States Naval Academy Forum
The StrategyDriven Leadership Lessons from the United States Naval Academy Forum focuses on the timeliness practices of highly successful military and business leaders. The articles within this forum illustrate how these practices can be immediately implemented in the day-to-day activities of all professionals regardless of their position within the organization.
Articles
Total Access StrategyDriven Insights Library Subscribers can access all of the articles listed below. Sample Subscribers can access those articles annotated as [SL]
Not yet a StrategyDriven Insights Library Subscriber? Click here to learn more.
Leadership Lessons
The StrategyDriven Team
Headquartered in Acworth, Georgia, StrategyDriven provides insightful business performance improvement advice to business leaders in Atlanta, the Southeast, throughout the United States, and around the World. Our world class experts are recognized leaders in their chosen fields.
To learn more about StrategyDriven's Expert Contributors, click here.