When highly skilled and knowledgeable people give the full measure of their creativity, intellect, and effort to achieving the organization's goals, truly remarkable organizational performance results. Thus, talented personnel are the lifeblood of every organization and it becomes imperative that these individuals be valued and respected, inspired and motivated while at the same time being managed effectively and efficiently.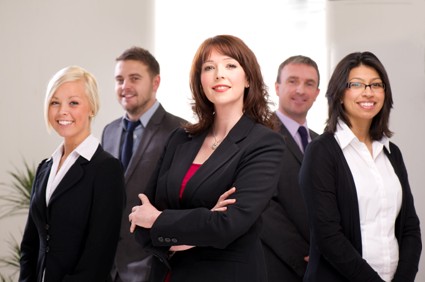 Effectively managing personnel resources is both strategic and tactical. Strategically, leaders must ensure their organization employs a sufficient number of personnel with the knowledge, skills, and experiences needed to perform the organization's work. Tactically, executives and managers must continually motivate and develop their employees to ensure the organization is realizing the full measure of each contributors creativity, intellect, and talent while simultaneously preparing these individuals for the challenges of tomorrow.
StrategyDriven's Talent articles focus on the programmatic methods that ensure the organization is properly staffed now and in the future as well as the leadership practices make employees feel valued and remain motivated to achieving the organization's mission goals. These programmatic and leadership practices are divided into six topics:
Programmatic Topics
Leadership Practices
Complimenting the Managing Talent topics is the StrategyDriven Employee Engagement Center of Excellence. This collection of articles, podcasts, and documents provides the actionable tools and techniques executives and managers can use to improve their employees' level of engagement, thereby increasing productivity and profitability.


The StrategyDriven Team
Headquartered in Acworth, Georgia, StrategyDriven provides affordable business consultants in Atlanta, the Southeast, throughout the United States, and around the World. Our world class advisors are recognized leaders in their chosen fields.
To learn more about StrategyDriven's team of seasoned business executives, click here.