Continuous personal performance improvement is the hallmark of every StrategyDriven Professional. This ongoing enhancement of one's knowledge, skills, and experiences makes a professional more valuable to both his or her current organization and the marketplace in general.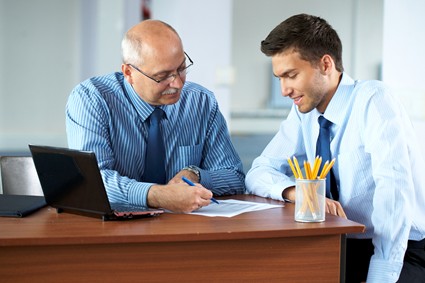 All professional development activities are performed at some cost. Therefore, it is important to be both deliberate in the selection and efficient in the execution of these activities so to maximize their return on investment. Development activity selection should benefit the professional first and the organization second. As it suggests, efficient execution of these activities means that the activity itself must impart a maximum increase in knowledge, skill, and experience with a minimal amount of effort.

Focus of the Professional Development Forum
Articles within the Professional Development Forum focus on the methods used by truly StrategyDriven Professionals in the selection and execution of their developmental activities. Additionally, because organizational characteristics greatly impact professional development, some articles within this forum are dedicated to evaluating this organizational impact on one's development, growth, and advancement opportunities.
The following articles, podcasts, documents, and resources cover those topics critical to the StrategyDriven Professional's development, growth, and advancement.
Articles
Total Access StrategyDriven Insights Library Subscribers can access all of the articles listed below. Sample Subscribers can access those articles annotated as [SL]
Not yet a StrategyDriven Insights Library Subscriber? Click here to learn more.
Principles
Best Practices
Warning Flags
The StrategyDriven Team
Headquartered in Acworth, Georgia, StrategyDriven provides insightful business performance improvement advice to business leaders in Atlanta, the Southeast, throughout the United States, and around the World. Our world class experts are recognized leaders in their chosen fields.
To learn more about StrategyDriven's Expert Contributors, click here.