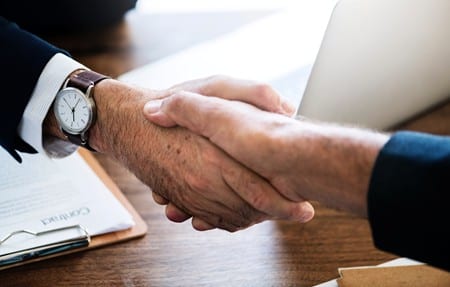 The StrategyDriven Service Provider Network is a service to our readers and network members. In the spirit of full disclosure and transparency, this disclosure statement explains StrategyDriven's relationship to network members, compensation received, and interactions with network members within the StrategyDriven Service Provider Network.
Service Provider Relationship
StrategyDriven Service Provider Network members are third-party service providers unless otherwise specified on the individual member's company webpage as published on StrategyDriven.com. Prospective members apply to be part of the StrategyDriven Service Provider Network through a self-certification process with information collected aligned with the member level sought. Information provided is reviewed for satisfying member level definition requirements but is not independently verified. Member levels include:
Trusted Service Partners: Respected service providers with proven client results and possessing a staff with relevant advanced licenses, degrees, certifications, and positional experience.
Featured Service Providers: Established service providers possessing valuable real-world experience and achieving demonstrable personal and/or client results.
Service Providers: Firms and individuals offering high quality services.
Compensation Disclosure
StrategyDriven receives compensation from network members who want to list their services within the StrategyDriven Service Provider Network. Compensation received from network members covers StrategyDriven's administrative expenses associated with maintaining the StrategyDriven Service Provider Network and its member supporting promotional services.
Disclaimer Statement
Your interactions with organizations and/or individuals listed on the StrategyDriven Service Provider Network, including payment and delivery of goods and/or services, and any other terms, conditions, warranties or representations associated with such dealings, are solely between you and such organizations and/or individuals. You should make whatever investigation you feel necessary and appropriate before proceeding with any online and/or offline transaction with any of these third parties.
You agree that StrategyDriven Enterprises, LLC (StrategyDriven) shall not be responsible or liable for any loss or damage of any sort incurred as the result of any such dealings. If there is a dispute between you and a StrategyDriven Service Provider Network member, you understand and agree that StrategyDriven is under no obligation to become involved. In the event of dispute, you hereby release StrategyDriven, its officers, employees, agents and successors in rights from claims, demands and damages (actual and consequential) of every kind or nature, known or unknown, suspected and unsuspected, disclosed and undisclosed, arising out of or in any way related to such disputes and/or our service.