You want to introduce your new product or service to the world but only have a weekend to plan your launch…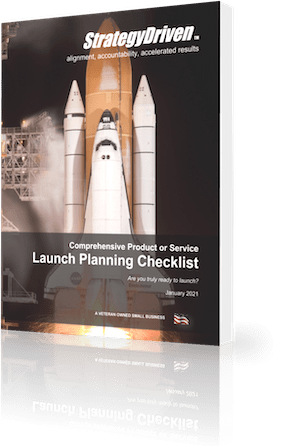 StrategyDriven's Launch Planning Checklist reflects our decades of experience successfully introducing new products to local, national, and international audiences and then converting interested individuals and businesses into paying customers.  Furthermore, our comprehensive checklist supports the sale of online and bricks-and-mortar, high and low end, B2B and B2C products and everything in between.
Our Launch Planning Checklist provides everything you need to plan your product or service launch in a weekend including:
Overview of the Sales Sequence
Foundational Launch Preparation Activities
Product/Service Branding and Marketing Materials Development Activities
Product/Service Traditional and Social Media Promotion Sequences
Mass eMail Marketing Sequences
…and much more!
Click the button below to get your copy of StrategyDriven's Comprehensive Product or Service Launch Planning Checklist and plan your next launch in a weekend!