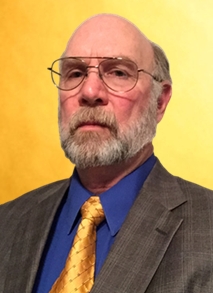 Senior Advisor

Phone: (678) 907-6640
Email: [email protected]


Robert McMaster is a StrategyDriven Senior Advisor with over 30 years of Energy Industry and consulting experience. He has advised executive and senior managers at numerous utilities in the areas of project management, project controls, information systems, rate case/prudence reviews, and contract litigation. Robert performed cost and schedule risk assessments for high profile nuclear projects including new unit construction, steam generator replacements, major component repairs, and extended power uprates; supported rate cases for five nuclear projects; provided litigation support for six construction and operations-related cases; designed and implemented cost and schedule control systems for nuclear projects in the areas of engineering, construction, startup, and retrofit/maintenance; and developed and implemented several customized databases/systems to better manage complex data requirements.
Robert's extensive nuclear industry experience includes:
Cost and Schedule Risk Assessments – designed and implemented analysis models using @Risk probability software and Microsoft Excel to appropriately capture the risks and uncertainties for large projects as the interactions of cost and schedule risks and associated uncertainties are complex and project-specific, these models use a variety of methods to separate fixed and time sensitive costs and to appropriately reflect the impacts of risks and schedule uncertainties on those costs.

New Nuclear Plant Construction – provided a large nuclear utility with a cost and schedule risk assessment for the completion of its new nuclear plant construction project. Later updated the initial estimate to account for newly encountered licensing issues.
New Nuclear Plant Construction Options – advised a large nuclear utility's executive leadership on the cost and schedule risks associated with multiple new nuclear plant construction scenarios.
Extended Power Uprate Estimates – developed cost and schedule risk assessment for several projects supporting a nuclear plant's extended power uprate.
Steam Generator Replacement Project Support – assessed the cost and schedule risks associated with a nuclear station's steam generator replacement project. Performed an additional probabilistic assessment of Engineering Department staffing uncertainties associated with expected retirements and normal staffing churn.
Return to Operations Support – advised Finance organization leaders on the likely cost and schedule to return the utility's nuclear station to operation after the issuance of a U.S. Nuclear Regulatory Commission show cause order in response to site flooding and equipment failures.
Tritium Production Program – provided risk management support to a large nuclear utility's tritium production program office; interfacing with utility and U.S. Department of Energy personnel to review and assess ongoing operational risk.

Rate Case Support – led assessments of nuclear power plant projects supporting the preparation of utility rate cases. Conducted project personnel interviews; document searches, reviews, and analyses; data comparisons to industry best practices; and identified issue impact quantification. Rate case consulting assignments include work on five nuclear projects in the areas of:

preparation of direct and rebuttal testimony concerning management decisions and processes,
assessment of management prudence regarding cost and schedule,
evaluation of construction and startup management performance, and
quantification of specific issue impacts.

Litigation Support – provided expert testimony and advice on project costs and schedules. Applied common industry standards during reviews of project documentation, evaluation of installation rates and productivity, development of as-built project critical paths, and modeling of project schedules absent liability issues. Litigation support services delivered for project management and performance issues associated with three nuclear projects, two major pipeline projects, and a coal-fired electric generating plant modification project.
Management Audits – led the as-planned and as-implemented reviews of project organizations, plans, and processes identify areas for improvement and deviations from established standards. These audits proved beneficial to managing and non-managing partners of large projects by providing an independent assessment of project plans and their implementation.
Robert earned a Bachelor of Science degree in Nuclear Engineering from Texas A&M.
In addition to degree conferring programs, Robert has held a Professional Engineer license.
Robert can be contacted by phone at (678) 907-6640 or email at [email protected].