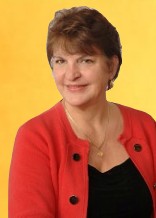 Chief Executive Officer, Highland Consulting Group
and
Principal Contributor, StrategyDriven


Roxi imparts invaluable advice to leaders at all levels, from the bullpen to the boardroom, to help them solve problems, become more effective, and realize a higher measure of business and career success. She walks the talk and has had her feet on the street as a leader for over 35 years. With a successful career focused on developing high performing leaders for over 20 years, she has become one of the foremost experts on helping executives and managers understand the impact of their actions while building the right leadership habits that create great organizations. Roxi's revered no nonsense, practical, tell-it-like-it-is insights have been featured by Forbes, Inc, Entrepreneur Magazine, Fox News, and Chief Learning Officer Magazine. She's graced the stages of TEDx and has served as adjunct faculty at Ivy League powerhouse, Cornell University.
While many leadership experts focus on Fortune 500 companies with billion dollar organizations, Roxi's interest and passion is teaching leaders within mid-size companies, nonprofit organizations, public and private educational institutions, and entrepreneurs. This is where most of the work happens, and where most leaders find themselves. Passionate about personal and organizational accountability, Roxi reminds us that "A leader's behavior creates an impact akin to a pebble (or a boulder) landing on a lake. Everything within the lake reacts to the impact. The ripples grow and spread until they reach the boundaries of their influence. So it goes with leaders, regardless of intent."
In her own business, Highland Consulting Group, Inc., Roxi works with an exclusive group of clients, providing intensive one-on-one guidance and feedback to launch or course-correct women and men who have a deep desire to make a difference in their organizations, lives, communities and the world.
Roxi helps leaders boost performance in mission critical facets of business, including strategic visioning, employee engagement, service, productivity, and results. At www.AskRoxi.com, the AskRoxi newsletter, and her LinkedIn Group, AskRoxi For Leaders, all provide a dynamic environment to ask Roxi and other leaders questions about the day-to-day challenges, and receive meaningful advice on improving personal and organizational performance.