Leading from the Inside Out
How do you know if you are leading from the inside out, from the depths of your soul and your humanity?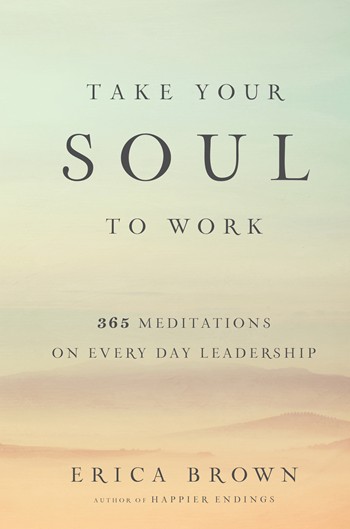 You'll know in your work when you can…[wcm_restrict]
Listen with your eyes as well as your ears.
Stretch yourself and others.
Forgive with a full heart.
Be fully present for yourself and others.
Cultivate quiet.
Practice simplicity.
Walk with tenderness and curiosity.
Respect others.
Attune your senses to the world around you.
Remember the good.
Pay careful attention.
Make gratitude a daily habit.
Find holiness in shared laughter.
Feel purpose in collaborative work.
Work to bring more justice to the world.
Acknowledge that there are forces far greater than yourself that operate within you.
Give voice to the needs of those who do not think or act like you.
Use language at work that elevates conversations.
Have the trust of others.
Smile at strangers.
Actively create time to rest and time to reflect.
Know to whom you really answer in life.
Value self-improvement as a daily and welcome challenge.
Reflect on both your current state of being and the opportunity of becoming.
Sound good?
Now the question is how you get there. How do you lead spiri¬tually, from a place of abundance, where goodness spills over into all realms of your life? You need personal discipline to bring greater depth and humanity to your leadership. You need reminders, espe¬cially in the darkest hours, to help you remember what leadership is ultimately about: the capacity to stretch yourself and others, to envision something larger, brighter and bigger than yourself, to transcend the ordinary and achieve deep meaning and purpose, and even, on a really good day, to touch eternity.
You also need a plan.
Most leaders have no plan when it comes to soul-building at work. It is not for lack of heart or compassion that leaders don't make one. As leaders, we let go of reflection or sometimes default on integrity loans because we have no time – or make no time – to cultivate the spirit. This is not helped by the fact that our followers usually expect very little of us in the realm of virtue. The bar is so low morally, you can practically step over it. No one expects leaders to be nice or kind. And when so little is expected, you may deliver even less and betray your best self. We're often short on moral, spiritual and ethical language in the corporate sector.[/wcm_restrict][wcm_nonmember]
---
Hi there! This article is available for free. Login or register as a StrategyDriven Personal Business Advisor Self-Guided Client by:
Subscribing to the Self Guided Program - It's Free!
[/wcm_nonmember]
---
About the Author

Dr. Erica Brown, author of Take Your Soul to Work, is an educator who consults for the Jewish Agency and other Jewish non-profits and currently serves as the community scholar for The Jewish Center in Manhattan. She is the author of ten books and recipient of numerous awards and accolades for her work and scholarship. Erica lectures and writes widely on subjects of Jewish interest and leadership and lives with her husband and four children in Silver Spring, Maryland.
Related content from StrategyDriven
https://www.strategydriven.com/wp-content/uploads/TakeYourSoulToWork.jpg
529
350
StrategyDriven
https://www.strategydriven.com/wp-content/uploads/SDELogo5-300x70-300x70.png
StrategyDriven
2015-11-30 11:00:43
2016-01-30 20:32:32
Leading from the Inside Out