Thank you for requesting…
Maintenance Inventory Optimization: Work Management – Supply Chain Interface Barriers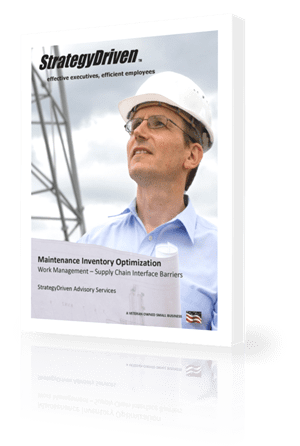 Existing industry guidelines and evaluation groups commonly ignore the highly integrated relationship between the work management and supply chain programs. Consequently, the constraints and limitations each program has on the other is frequently overlooked resulting in transaction disruptions and redundancies that elevate costs.
In our experience, organizational, process, and technological barriers between the work management and supply chain processes disrupt the flow of information that would otherwise facilitate timely error-free transactions.
StrategyDriven's Maintenance Inventory Optimization: Work Management – Supply Chain Interface Barriers whitepaper lists the 16 most commonly occurring barriers we've observed when assisting organizations with the identification of over $200 million of inventory reduction opportunities.