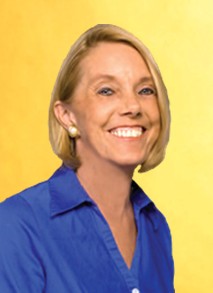 Founder and President of I4 Process
and
Contributor, StrategyDriven


Shelley Sweet, the Founder and President of I4 Process, is a respected BPM Practitioner with over 20 years of experience helping organizations improve their business processes. She is the author of The BPI Blueprint: A Step-By-Step Guide to Make Your Business Process Improvement Projects Simple, Structured and Successful
. Shelley works with companies that need to transform the way they do work and use information. She brings personality, professionalism, practicality and results to her clients.
Shelley's programs are based on a unique 3-PEAT method of modeling processes and analyzing data that accelerates operational improvements and shows leaders and employees how to sustain operational excellence. Her track record includes over 100 process improvement projects that have successfully eliminated waste, minimized cycle time, and greatly improved customer satisfaction.
Shelley worked with over 80 cross-functional staff teams at the University of California at Berkeley. With each team she trained internal facilitators, ran workshops, and helped business process improvement teams create outcomes based on the targeted improvements articulated by the executive sponsor. Each project was a three-month action learning project where teams learned by applying skills to their own process. Teams analyzed and redesigned processes in areas including Finance, Research Administration, Fund Development, Human Resources, Healthcare, Student Services, Facilities, Admissions and Registration.
In another situation, Shelley worked with Cisco Systems in the Sales Compensation area where they had over 360 sales compensation plans. She worked with six teams from different global regions, mapping the current activities and designing the desired outcomes and new process requirements. Later the client commented, "We achieved phenomenal results leading to an extremely efficient organization. The time required to process commissions with accurate results was reduced by more than 50% with the new process implemented. The capacity gained eliminated the need for additional resources to accommodate Cisco's growing sales force and transaction volume."
Shelley has worked with a wide range of organizations, including corporate start-ups, merger situations, companies transitioning to the next stage of maturity, Fortune 500 companies, public sector hospitals, school districts, universities, and non-profit organizations. Past clients include Bank of America; Applied Materials; BPM Institute; Cisco Systems; Microsoft; Levi Strauss; Sabre; Chevron; MedImpact Healthcare Systems; University of California, Los Angeles; and University of California, Berkeley; Case Western Weatherhead School of Management; and Lawrence Berkeley National Laboratory.
Shelley is a Certified Business Process Management Professional (CBPMP), and teaches BPM courses at UC Berkeley Extension and BPMInstitute.org. She has an M.A. in Management from John F. Kennedy University and a B.A. in Economics from Wellesley College. Her strength comes from putting the client first, knowing how to start from where they are, being flexible and pragmatic, and creating results iteratively.