The StrategyDriven Personal Advisor Remote Assistance and Dedicated Advisor Plans give you affordable access to executive-level consultants and advanced business resources typically available to only executive and senior managers of large companies.
Advisor Consultations
Setup your advisor consultation on one of the range of business topics. Regular advisor consultations and annual personal performance planning sessions typically last one hour each.
Strategy and Planning
Strategic Planning
Strategic Analysis
Alternative Development and Selection
Resource Projection and Management
Budget Development*
Business Plan Development*
Succession and Succession Planning
Performance Improvement and Monitoring
Business Performance Assessment Program
Management Observation Program
Benchmarking Program*
Corrective Action Program
Organizational Performance Measures Program
Operations Management
Operations/Production Management*
Maintenance Management*
Online and Outage Maintenance Work Management*
Engineering Work Management*
Supply Chain Management*
Management and Leadership
Risk Management
Change Management
Decision Making and Management
Standards and Expectations
Business Communications
Meeting Management*
Talent Management
Diversity and Inclusion
Corporate Cultures
Organizational Accountability
Performance Management*
Workforce Pipeline Planning*
Succession and Succession Planning
Professional Development
Career Management*
Personal Assessment*
Organizational Assessment*
Personal Plan Development*
Continuous Learning*
Coaches and Mentors*
Business Document Review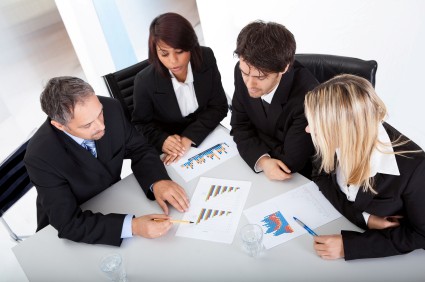 Review of one topically covered business procedure, report, or presentation up to ten (10) pages in length per month is covered by your Dedicated Advisor plan. For longer documents, see the special flat fee pricing below:
11 – 15 page document: $50
16 – 25 page document: $100
26+ page document: contact your advisor for pricing
Additional document review pricing begins at $100 for a document of up to ten (10) pages and is incrementally increased according to the above schedule for longer documents.
Additional Benefits
Take advantage of valuable savings on other advisory products and services with your Dedicated Advisor Plan.
Save ten (10) percent on Sevian Business and Professional Development Forms
Save ten (10) percent on Sevian Business Programs
Receive a five (5) percent rebate on additional StrategyDriven Advisory Services#
* Advisory topics only available to Dedicated Advisor Plan clients.
# Does not apply to the purchase of additional StrategyDriven Personal Advisor plans.