Standards and Expectations Best Practice 1 – Provide Examples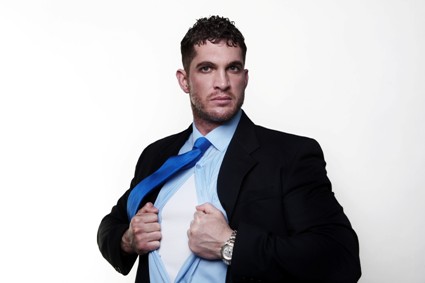 What is clear to one person may not be so readily understood by another. Unlike quantifiably defined procedures, standards and expectations documents frequently rely on qualitatively defined concepts. Reliance on qualitatively conveyed performance guidelines, in turn, invites interpretation latitude and a higher probability of misinterpretation. Therefore, leaders should employ addition mechanisms to bolster standards interpretation consistency among individuals with varying backgrounds, knowledge, skills, and experiences.[wcm_restrict plans="25541, 25542, 25653″]
One mechanism for clarifying performance standards and expectations is through the use of examples. These 'stories' convey easily relatable circumstances when an individual(s) exhibited the desired behavior instead of nonconforming actions. Such examples clarify leaders' expectations regarding the application of a performance standard during a challenging situation and highlight the positive results achieved. When selecting an example, consider 'stories' possessing the following characteristics:
Provides a specific example of a recent circumstance readily recognized by a broad number of employees
Clearly and concisely conveys all applicable circumstantial information necessary to paint a complete picture of performance
Possesses several different behavioral options such that there would be other reasonable choices of the behavior but where the expected behavior yielded a clearly superior result
Reflects a conscience deliberation and selection of the appropriate action and not random adherence to the standard
Exhibit proactive exhibiting of the desired behavior rather than conveying the achievement of a negative result when the behavior was not displayed
Highlights the positive outcome achieved and avoidance of a negative outcome
Include a listing of other situations where the standard may be applicable
Conclude with a listing of circumstances where the standard may appear to be applicable but are exceptions to the rule
An example for every performance standard and expectation is unwarranted. Rather, examples should illustrate only those expectations most important to achieving the organization's goals; typically reserved to highlight standards important to achieving high levels of operational safety and reliability. Providing examples for every performance standard diminishes the stature of those of high importance; leading to complacence with respect to those important standards.
Final Thought…
Individuals identified in the positive performance examples should be publically praised for their actions. Such recognition establishes them as a hero to whom others can look to for guidance. However, leaders must be careful to highlight individuals worthy of the hero position and ensure their actions are deliberate and consistent with the performance standards and were not taken by accident or exhibited only once.[/wcm_restrict][wcm_nonmember plans="25541, 25542, 25653″]
---
Hi there! Gain access to this article with a FREE StrategyDriven Insights Library – Sample Subscription. It's FREE Forever with No Credit Card Required.
Sign-up now for your FREE StrategyDriven Insights Library – Sample Subscription
In addition to receiving access to Standards and Expectations Best Practice 1 – Provide Examples, you'll help advance your career and business programs through anytime, anywhere access to:
A sampling of dozens of Premium how-to documents across 7 business functions and 28 associated programs
2,500+ Expert Contributor management and leadership articles
Expert advice provided via StrategyDriven's Advisors Corner
Best of all, it's FREE Forever with No Credit Card Required.
[/wcm_nonmember]
---
About the Author

Nathan Ives is a StrategyDriven Principal and Host of the StrategyDriven Podcast. For over twenty years, he has served as trusted advisor to executives and managers at dozens of Fortune 500 and smaller companies in the areas of management effectiveness, organizational development, and process improvement. To read Nathan's complete biography, click here.
Related content from StrategyDriven
https://www.strategydriven.com/wp-content/uploads/iStock_000021581830Small.jpg
565
849
StrategyDriven
https://www.strategydriven.com/wp-content/uploads/SDELogo5-300x70-300x70.png
StrategyDriven
2014-07-08 06:05:19
2019-07-13 14:56:34
Standards and Expectations Best Practice 1 – Provide Examples