StrategyDriven Enterprises Launches an Online Talent Management Program Forum
StrategyDriven Enterprises launched an online talent management program forum; providing leaders access to decades of first-hand experience in programmatically acquiring, developing, and retaining high-quality employees.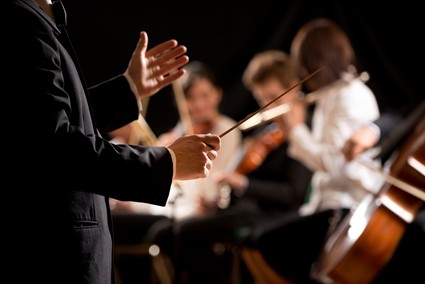 StrategyDriven Enterprises, LLC announced the launch of an online Talent Management Forum; providing innovative thought leadership and collaboration opportunities to help executives and managers programmatically drive the acquisition, development, and retention of high-quality employees.
"When highly skilled and knowledgeable people give the full measure of their creativity, intellect, and effort to achieving the organization's goals, truly remarkable performance results," explains Nathan Ives, StrategyDriven's President and Chief Executive Officer. "Thus, talented personnel are the lifeblood of every organization."
"Implementing StrategyDriven's recommended talent management practices can help enhance any organization's ability to attract, develop, and retain top talent," says Karen Juliano, StrategyDriven's Editor-in-Chief. "This is achieved through deliberate actions that make employees feel valued and respected, inspired and motivated while at the same time being managed effectively and efficiently."
Contributed to, by highly experienced business leaders, StrategyDriven's online Talent Management Forum provides actionable methods and tools executives and managers can use to implement and enhance key components of their talent management program including:
Talent Acquisition – identification of near and long-term personnel knowledge, skills, and experiences needed combined with the effective search, vetting, and signing-on of employees whose backgrounds meet these needs
Talent Development – enhancement of employee knowledge, skills, and experiences so to prepare a sufficient number of individuals to meet the organization's near and long-term talent needs as circumstances dictate
Talent Retention – creation of a workplace environment that attracts and retains the highly talented individuals needed for the organization's success while concurrently ensuring the departure of those personnel not contributing sufficient value to the organization
The StrategyDriven Talent Management Forum's thought leadership documents are being distributed to StrategyDriven's clients, including some of the world's most respected companies. These documents are available at: www.StrategyDriven.com/talent-management.
Related content from StrategyDriven
https://www.strategydriven.com/wp-content/uploads/TalentManagementForum-2.jpg
284
425
Nathan Ives
https://www.strategydriven.com/wp-content/uploads/SDELogo5-300x70-300x70.png
Nathan Ives
2016-05-11 09:00:04
2023-01-08 21:55:56
StrategyDriven Enterprises Launches an Online Talent Management Program Forum