The Aluminum Formwork System and the 3 Amazing Benefits It Offers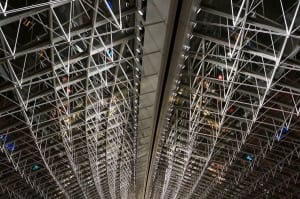 There are benefits to using aluminum as a form during construction. In this article, three of those benefits will be highlighted. You will learn what formwork is, the steps involved in construction, and the practicality of this modern construction framework.
What is a Formwork System?
When concrete is poured, something structural needs to be in place to hold it while it cures. An Aluminum Formwork system is a type of building framework that contains the concrete while it is drying. It is used in the modern construction of buildings, small and large, including single-family homes and multi-unit buildings. Formwork is a temporary structure that supports the concrete until the concrete portion is complete and sturdy on its own.
How is Formwork Used?
The term "formwork" refers to the panels used to make the frame, also called forms. A metal formwork consists of, in this case, an aluminum framework that supports the concrete foundation. Panels are secured using falsework (hardware that holds forms together) to prevent concrete from pouring through the cracks. It eliminates the need for plaster and allows for full finishing. Aluminum can be compared to steel formwork but is considerably lighter in weight. It is used to cast both the main structure and the building's details, including doors, stairways, and windows.
Three Benefits of an Aluminum Form
An aluminum form is time-efficient. A construction crew can build one story every four days during typical construction. It is also easy to repair when damaged. It requires less maintenance and less skill to utilize. Aluminum forms can be lifted without using cranes due to the low aluminum density, making them very lightweight.
It is sturdy and durable. An aluminum rail section is welded to an aluminum plate. All components are manufactured using a metal alloy plate. The formwork supports itself laterally and vertically. When an aluminum form is installed, it self-supporting with a complete framework. Panels are made from a strong aluminum alloy using a thick skin plate and a thick ribbing to provide a strong panel.
Aluminum is safe and efficient. It's lightweight and robust nature a strong framework for high rise building and flats. A large work area is created, which makes for a safe construction work-site. It is easy to clean and repair.
Five Easy Steps to Using Formwork with Aluminum
The systematic and efficient steps involved will make it easy for workers to set the area and move on the nest next quickly. First, prepare and mark out the area to prepare for rebar and electrical components. Next, fix the rebar and put in place the electrical and mechanical parts. Align and erect the formwork frame. At this stage, it will be easy to pour the concrete. Finally, strike the formwork. Now move on to the next phase or repeat for another unit.
Conclusion
Aluminum is a versatile and efficient modern construction platform for formwork. It can be rented or purchased. It's used in both small and large building constructions, including high-rise structures. Aluminum as formwork is a modern and cost-, time-, and labor-saving framework. Compared to other formwork materials, including steel, plywood, and plastic, aluminum is an effective alternative. It is a plentiful resource and can be transported more easily than heavier elements. It is easy to clean between uses and is easy to mold. It is recyclable and non-corrosive. Aluminum is an efficient choice for building constructors considering which materials to use.
Related content from StrategyDriven
https://www.strategydriven.com/wp-content/uploads/pattern-1573575_1280.jpg
850
1280
StrategyDriven
https://www.strategydriven.com/wp-content/uploads/SDELogo5-300x70-300x70.png
StrategyDriven
2020-12-24 17:00:44
2020-12-24 12:30:35
The Aluminum Formwork System and the 3 Amazing Benefits It Offers