Improving Your Data Security Following These Guidelines
For rhyming purposes and historical recall, it would be nice if it were the year 1964 when Gordon Moore discovered what came to be known as Moore's Law. But it was 1965, and the rhyme is kaput. Still, the principle discovered lives on, and it is generally accepted today that technological capability in terms of computation doubles on itself about every eighteen months.
The trickle-down effect of this continual forward expansion can mean businesses must update tech systems every eighteen months to five years, depending on region, competition, forward development, and many other factors unique to a given operation. Generally, technological innovations pay for themselves through increased capability or competitive viability. There's a balance, though, and you don't want to be sidelined by tech that's still buggy.
There's an implication here that often goes without consideration, however. That is the cybercriminal element. As technology exponentially compounds on itself at eighteen-month intervals, cybercrime "startups" do their best to be on the cutting edge, as this allows them an advantage over targets.
With new technologies come new threats even as old issues are resolved. Cybercriminals work to be at the forefront of such tech frontiers to give themselves advantage. It's absolutely integral that your business adopt, at least in terms of security, the latest available protocols. Following, several data security strategies and techniques will be explored to help you most effectively secure your business in a turbulent tech world.
1. Always Have Worst-Case Scenario Protocols Determined
Cloud computing is the friend of the data security professional today. Apps and server logs can be monitored to catch anomalous behavior and maintain reliable functionality.
Since cloud computing is managed by agencies who have competitive stakes in facilitating top-tier service, in addition to next-level cloud design apps and infrastructure solutions, the newest security protocols can be automatically applied.
This may depend on your cloud provider, or factors such as whether you've chosen hybrid, public, or private clouds. Whichever way you go, solutions like database mirroring can help operations on the web remain continuous while you troubleshoot a primary network.
You can also follow-through on the 3-2-1 rule of data protection. Basically, this rule is: three backups on at least two different kinds of media, with a backup being located off-site. Cloud computing can easily fill the niche of your off-site backup.
Lastly, ensure you've got a recovery protocol ironed out. Rebooting will be a process, and if you haven't planned for it, downtime will likely be greater. In terms of recovery, you need not just backups, but restoration protocols.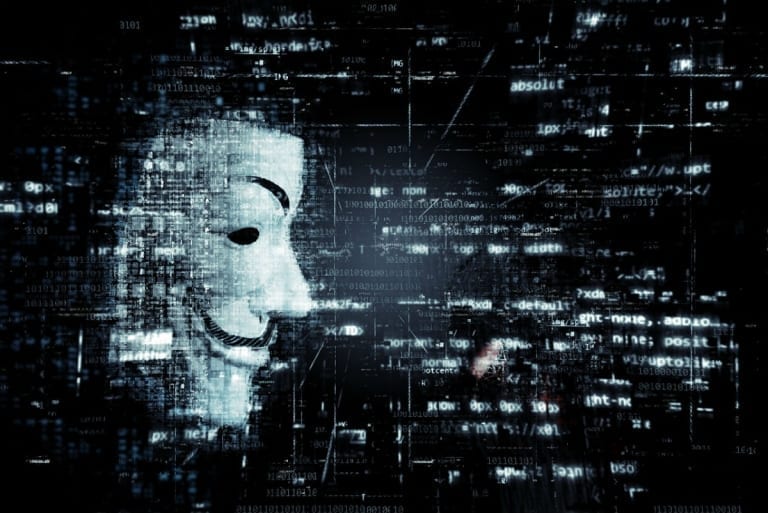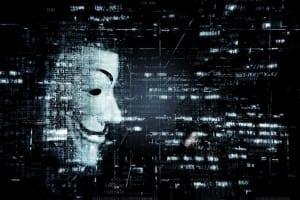 2. Continuously Update Security Measures
Whether or not you use cloud computing for data security, it's integral that you apply security patches as soon as they become available. Firewalls fall out of effectiveness given time, these must be updated at regular intervals. The same is true with antivirus protocols, anti-malware, or any other protective software solution. Make sure your data is safe by using the best security and data loss prevention tools there are. You can contact cybersecurity experts such as Alpine Security to learn more about those.
Oftentimes it takes a cybercriminal targeting an organization for security solutions to be determined. You've got to stay on the cutting edge of these things, or you're a sitting duck. Perhaps initially, your business may be less likely to be targeted; but cybercriminals extort all economic targets if they can get away with it.
3. Facilitate Recurring Staff Security Training
It's important that you "upgrade" your staff just as you update your tech systems. At intervals, they need to be appraised of new cybercriminal threats and hacker strategies. Consider the social engineering hack, as an example. This is when someone doesn't use any software to break into an organization, they simply use human nature and clever posturing.
Such hacks are often attached to ransomware. Sometimes clever trickery can produce financial theft right from the hands of unsuspecting businesses when hackers get access to personal information, forge an email requisitioning funds, then steal indiscriminately. Your staff need to know what sort of cons are out there, and how to avoid being undermined by them. New ones develop all the time, so keep them educated.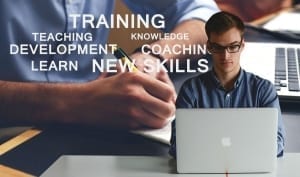 4. Don't Overlook Password Management
Passwords are some of your most important assets. You need to reset them regularly, and they need to be non-intuitive. Avoid mnemonic devices, avoid names you're familiar with. What you need to do is initiate password management which automatically updates passwords and can provide new one's when necessary. Working with MSPs can be integral in lining out the best password management; it will depend on your operation.
Covering All Your Bases
There's no way to anticipate all disasters. You need to have backup and recovery protocols determined. You can defray some instances of cybercriminal intrusion through up-to-date tech security measures, but you must also provide your employees with the training necessary to protect against other means of intrusion. Finally, make sure passwords are properly managed. Such an approach to data security is comprehensive and can help you maintain optimum sustainability.
Related content from StrategyDriven
https://www.strategydriven.com/wp-content/uploads/security-574079_1920.jpg
750
1200
StrategyDriven
https://www.strategydriven.com/wp-content/uploads/SDELogo5-300x70-300x70.png
StrategyDriven
2019-02-01 16:00:45
2019-02-05 21:31:07
Improving Your Data Security Following These Guidelines