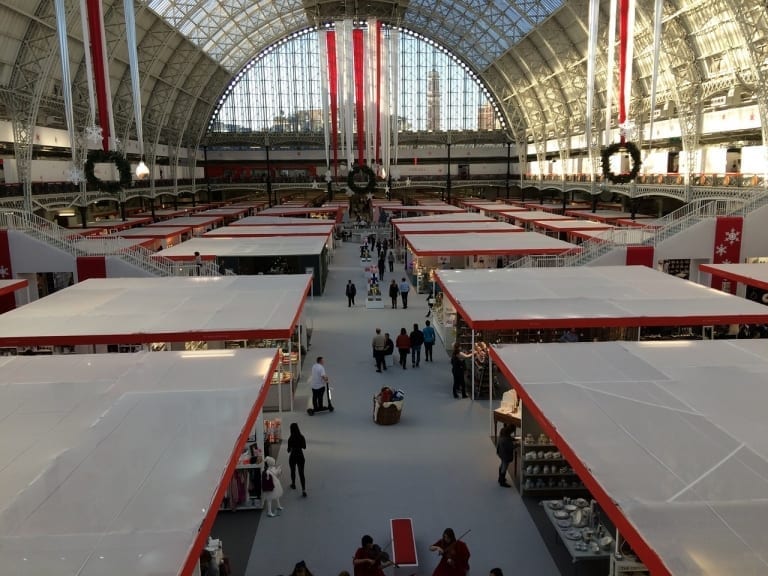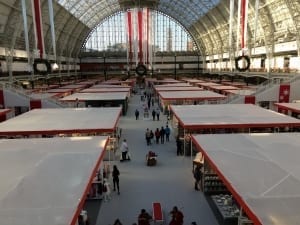 Digital strategies dominate much of the marketing methods used today, and online forms of marketing are deemed to be the only way to get results. While this can be true in certain industries and specific target markets, there are also many effective offline marketing methods available for you to use that you have probably never considered.
The digital age means that we use the internet for most things, but successful marketing can be achieved by offline means as well. Some people assume that offline methods are now outdated and aren't as effective as online strategies, but by being creative and carefully thinking about your methods, you can create an effective offline approach.
Offline marketing methods are sometimes more popular amongst small businesses as it allows them to promote their products and services to their local communities. However, offline marketing tactics can also be successfully used by bigger and international companies to promote what they have to offer. Here are 10 offline marketing methods you probably have never considered using before.
Branding Products
Don't underestimate the power of the freebie. Whether it is a company branded pen or keyring, or even a hat or T-shirt that features your company's logo, making your presence known physically is a great way to get information across to potential customers. People are visual beings, and 90 percent of the information our brain receives is based on what we see, so branding products is a great method of offline marketing.
By using companies such as CustomEnvy, you can brand nearly any product with your company logo and name, for example, phone cases, apple watch straps, and beach towels. You could give away branded products to your customers so that when they use their products around their friends, you are getting additional exposure for your business.
Sponsorship
You will be surprised at how effective sponsorship is as a form of offline marketing, especially if you sponsor an individual or event that is well-known, either locally or nationally. Sponsorship is a great way to get your presence across to specific audiences and interact with your target market.
For example, if you sell sports clothing and products then you may think about sponsoring the local football team where your brand name is more likely to be witnessed by sports fans. Just like how a big company would want to sponsor an award ceremony or international event such as the Superbowl, for example, where the exposure is massive!
Creative Business Cards
A business card may sound like an old-fashioned form of marketing, but people still like to have a physical copy of a company's details to hand. However, you should make sure that your business card is creative and different.
By investing in some quality and well-designed business cards you can stand out from any competitors and make sure that your brand sticks in their mind rather than anyone else. You should be sure that your business cards are clear and direct so that they reflect your company and values.
You can make individual business cards for each employee so that customers have a direct line to a member of staff if they need to contact them. This is not only more convenient for customers, but it also shows that you are a professionally run business.
Unique Packaging
Some of the biggest brands around are well-known because their packaging is different and stands out from other companies. For example, leading beauty company MAC has become well-known for their product packaging, and their black lipstick cases now stand out from any other beauty brand.
Similarly, if your product is to be sold on a shelf, then you want to make sure that it stands out from all the other items it is placed next to. It can sometimes be difficult to be noticed amongst hundreds of other products but aiming to be eye-catching is an important offline marketing technique.
Discounts
Offering discounts is a great way to market your business offline as people love to think they are getting a good deal. You don't have to offer too much of a discount, but sometimes it can be worth it just to get customers through your door initially.
For example, if your target audience is older people, you may consider offering senior discounts on certain days in order to get your product talked about. By providing specific clients with special discounts, you are increasing revenue while also making your customers feel special and privileged.
Networking
Networking is important in most professions nowadays, and offline marketing strategies are no exception. There are many different opportunities for business to network with potential customers, without being online. If you are based in a small town, then you should consider hosting networking events so that you get to meet the local people and make them aware of what it is your company does and what you have to offer them.
You may also consider setting up a local business group if one doesn't already exist, where you become friendly and collaborate with other small businesses in your area. This is a great way to set up a small network of businesses and spread the brand identity and products of your business.
Provide Expert Advice
If you have a company in a field, then you can offer expert advice to help people and you should advertise this. While it may not directly create more revenue, it is likely to increase potential customers in the future. Offering expert advice is a great way to help others while also getting some attention to your business.
If you have a small local business, then you should consider going on a community radio station to answer listener questions while also getting some publicity for your brand. Similarly, you may consider establishing workshops to your customers to help them with any problems they may have. People are much more likely to buy/use your products if you are known for being a helpful company.
Digital Signs
A good old-fashioned sign is a great offline marketing strategy as it gets you noticed by hundreds of people every day. Billboards have been used for years, by both small and big businesses, as they have proven to be successful.
By using digital techniques and creative designs, you can develop innovative signs to make people aware of your business and get them familiar with your brand identity and logo. While billboards can sometimes be a bit pricey, they are a good way to use a marketing budget, as the exposure it gives your company can be priceless.
Attend Trade Shows
Depending on what sort of industry your business is based on, you may be able to attend trade shows to get offline attention. At a trade show, you can promote your brand and the different products you have on offer. This is a great way to interact with your target audience as all the people who are most likely to buy your product are all in one place.
You can combine a trade show strategy with the use of branding products, as offering something for free is a sure way to get people to flock to your stall. Here you could provide a goody bag to give to the trade show attendees that have your logo on the side with sweets, information leaflets, and special discounts in them to encourage future customers.
Advertise in Printed Media
Many people still look in their local newspaper for services and products that they require, so using printed media to promote your business is an effective offline marketing strategy. Similarly, you could ask your local paper to feature events you are holding as well as discounts and write-ups about what your business does.
Local print publications are still popular forms of communication and media, especially amongst communities, so it is a simple but effective way to get you valuable and needed attention. You should try to develop a good relationship between you and the media because it may come in handy in the future.
Whereas marketing has shifted to online and digital forms of promotion, there are many effective ways that you can develop your offline marketing strategy as well. While it is important that you have a strong online presence, you shouldn't neglect your offline attempts at marketing either.
Older people tend to be more susceptible to offline marketing tactics, as they spend less time online than young people do. However, if you are advertising at local events or international occasions, then you can be sure to get exposure to a range of different people who may be interested in what you have to offer.
The key to a good marketing strategy, whether online or offline, is to spend some time considering where your target audience is most likely to see your adverts and focus your time and money on those environments. Interacting with potential customers is also important, as it will make your business stick in their mind for the future.
Related content from StrategyDriven
https://www.strategydriven.com/wp-content/uploads/travel-3168277_1280.jpg
960
1280
StrategyDriven
https://www.strategydriven.com/wp-content/uploads/SDELogo5-300x70-300x70.png
StrategyDriven
2019-04-18 23:00:37
2019-04-18 00:23:18
10 Offline Marketing Methods You've Probably Never Considered