Top Cybersecurity Tips To Better Protect Your Business Online with mTame.com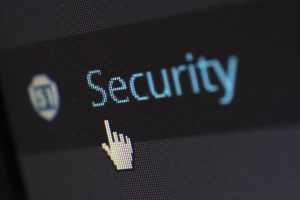 1. Consider Yourself a Target
It's important to put yourself in the shoes of a target. If you go around thinking, "it can't happen to me," you will never take things seriously. The fact is, if you are online, you are a potential target. It's not only important for your business's reputation but also for your customer's security.
Maintaining optimal cybersecurity is everyone's responsibility. Everyone must play their role to keep each other safe.
2. Keep All Of Your Software Updated
Updates are imperative when it comes to maintaining good online security. Software vendors are constantly releasing new updates not only to patch flaws in the code that impact the end user's performance but also to patch security vulnerabilities. While some updates are more important for security than others, you want to enable auto-updates to ensure that all of your software gets updated regularly. You don't want to be using outdated software because it could compromise your security.
It's best to turn on automatic updates for even your browser. Your browser is a place where you spend the majority of your time online. As a result, you need to ensure it's updated at all times. This includes the browser itself and all of the third-party extensions you are using along with it. Always keep the plugins for your browser updated because they are commonly targeted by bad actors.
3. Avoid Phishing
Phishing is one of the main things you need to look out for when you are trying to stay safe online. It's hard to believe you could fall for a phishing attempt until you see one that's inconspicuous. Even some professionals have a hard time telling what's real and what's fake as many bad actors have become very good at disguising things. Phishing attempts are a constant threat. The phishing attempts are constantly evolving too. You want to be wary of any email or phone call from an unknown sender. Never click on a link or call a number from an email. If your bank or financial institution needs to contact you, go to their website and call the number on it. Otherwise, you can call the number on the back of your credit card or debit card.
A phishing attempt can be carried out in numerous ways. The most common is through email. However, more and more are being sent out via text and even using phone calls. You can check out our phishing resources to get more information on how to effectively identify a phishing scam.

4. Manage Your Passwords
Passwords are inherently insecure. Because of this, you want to be proactive about optimizing their security. The best way to do this is by having a unique password for every account. However, this can be impossible if you had to remember them all. That's where a password manager comes into play. Using a password manager, you can easily create unique and strong passwords for all of your online accounts. That way, you don't have to worry about your passwords getting socially engineered or brute-forced. A password manager can be one of the best tools you use for improving your online security. UC Berkeley offers a free LastPass Premium subscription for any user that has a CalNet ID.
5. Don't Click On Everything
You want to try to avoid clicking on any websites that have obscure links. Also, avoid clicking on unknown links from unknown senders. When gaming online be aware of pop ups, use safe sites such as www.mtame.com. A website could contain malicious software or attachments on it. A lot of these websites will silently install malware or viruses onto your device. If there is an attachment in an email from an unknown sender, avoid clicking on it. Even if one of your friends or family members sends out an email with an attachment, try to avoid clicking on it unless you knew it was coming. You can speak with them and ask if they sent an attachment for extra verification.
6. Avoid Leaving Your Devices Unattended
You need to keep your devices physically secure too. If you are planning on leaving your mobile phone or laptop anywhere, ensure that you have a password on it. You want to password-protect access to it. You also want to keep any data you have with you encrypted. Have your flash drive or external hard drive password protected.
7. Safeguard Any Protected Data
You will want to ensure that you are safeguarding all of the protected data that you come into contact with. This means any personal information needs to be protected. This includes credit card numbers, student records, health information, and more. All of these things must be treated securely. Always securely remove data files from your devices when you don't need them any longer. Using encryption is a must when you are transporting, storing, or transmitting sensitive data.
Related content from StrategyDriven
https://www.strategydriven.com/wp-content/uploads/pexels-pixabay-60504-3.jpg
800
1200
StrategyDriven
https://www.strategydriven.com/wp-content/uploads/SDELogo5-300x70-300x70.png
StrategyDriven
2022-10-26 20:00:18
2022-10-26 15:39:43
Top Cybersecurity Tips To Better Protect Your Business Online with mTame.com