Traits That Make An Official A Leader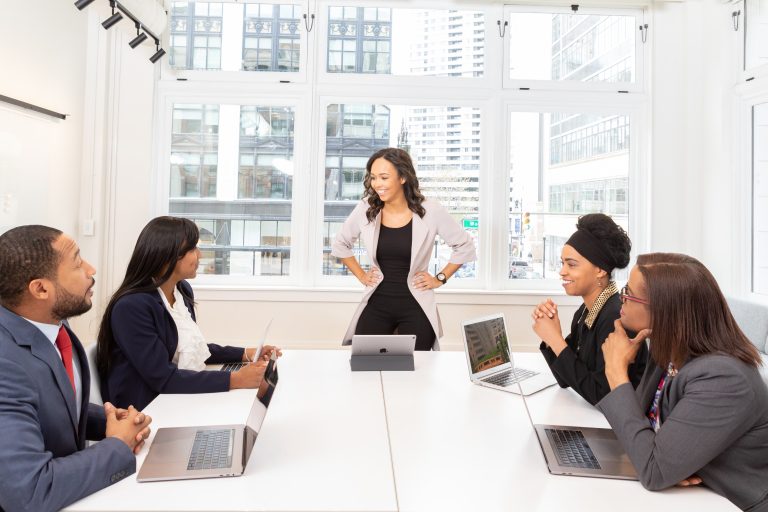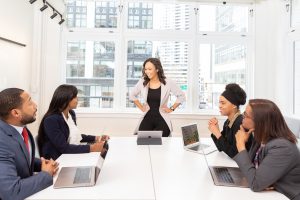 Being an official is all about your rank in an organization, while being a leader requires a significant number of traits that may only be present in some officials. These traits make you stand out as a leader in a room full of officials. You can be an official or a manager by following a particular set of rules to judge your credibility. However, being a leader is so much more than that.
A leader is someone who has the capabilities and potential enough to lead the masses with their skills. Leaders not only teach their followers but also influence them greatly. To make such an impact on people, you need to attain courage, self-awareness, integrity, respect, and remarkable communication skills. Some critical traits that make you a leader are as follows:
1. You must have a Vision
One of the most needed traits to be qualified as a leader while being an official is having the vision to lead those following you. The ability to foresee the bigger picture is a must-have when you are working in an organization or company. A leader with a broad vision can recognize their team's capabilities and shortcomings and make better plans and strategies to reach the desired goals. Having an in-depth vision makes a leader acknowledge and solve problems better.
2. Communication skills
To be able to influence people, a leader must communicate in a way that is efficient and understandable to everyone. However, speaking in a manner that resonates with your subordinates is one of many things that make a great leader. Their active listening skills also hold great importance in this regard. Leaders with exceptional communication and listening skills may also find their place in executive search in various fields such as education, health, charity organizations, etc. and be respected by all.
3. Critical Thinking and Decisive Skills
A good leader is one with critical thinking. A leader's ability to anticipate their team's capabilities and weaknesses and plan accordingly helps the organization reach its ultimate goal. If you, as a leader, can think with an in-depth perspective and make decisions accordingly and timely, you will never fail in achieving heights. An indecisive person can never be a leader; rather, they can only bring chaos to the organization. Therefore, a leader should know how to make effective and timely decisions.
4. Creativity and Innovation
To become a leader, the most important trait an official need is creativity and innovation in making new organizational choices and decisions. If you have a creative approach and innovative ideas, you will bring success to the organization and lead your team more effectively. You will be able to resolve problems in a clever and better way by thinking outside the box. This might be an underappreciated trait, but it plays a vital role in leadership.
Steve Jobs once said, "Innovation distinguishes between a leader and a follower."
5. Optimism
Being optimistic is one vital trait a leader must acquire. Because when you are working in an organization and have several things to manage, there is a fair chance that things will not always go as you have planned. Ups and downs are a part of life. However, a positive attitude towards such setbacks greatly benefits your organization. An optimistic leader who can keep calm and improve constantly can make his team achieve their objective by motivating them to stay positive and relaxed in any situation.
6. Courage and Confidence
Leaders often have to make decisions that might be very risky. Suppose a leader is courageous enough to risk everything and make decisions based on innovative ideas and critical thinking. In that case, it is possible to make an extraordinary impact on your team and achieve your aims. The second thing that holds great power is the leader's confidence in their decisions. The belief in the authenticity of your decision is the essence of leadership. You will only be able to achieve your target if you are confident about your decision and idea.

7. Effective Management Skills
A leader always has multiple things to handle at once. Managing it all together can be very complicated at times. Therefore, your management skills should be top-notch to put strategies and ideas into suitable actions. A lack of management might complicate and sometimes even ruin the hard work you have already put in. Furthermore, even before any problem arrives, a skilled leader identifies potential complications and makes decisions accordingly. That is how appropriate management helps you become a better leader.
8. Inspiration and Motivation
A successful team is made under the leadership of a motivational and inspirational leader. Reports also suggest that employees work happily in an inspiring work environment. Pay attention to the fact that you cannot inspire people only through your words but actions. That is one of the essential qualities of a leader. They must act selflessly and work tirelessly so their team members can be motivated by their leader's enthusiasm.
9. Willingness to Learn and Improve
One vital trait that separates a leader from an official is their desire to learn and eagerness to improve. It is often seen that many officials in organizations are conservative in their opinions and not open to new ideas and suggestions. However, that is different from how a leader works. You have to be open-minded enough to accept your shortcomings, value others' opinions and try to improve if you want to be a successful leader.
10. Justice
A great leader practices justice. Being a leader is more challenging than it may seem. There come certain circumstances where a leader has to be selfless and impartial. No matter the situation and consequences, a leader does not forget morals and ethics and makes sure to be just in the workplace. Any discrimination is highly condemned under their leadership.
Conclusion
Every leader has once been an official, but not all officials become leaders. To be called a leader, you have to be influential and inspirational with the ability to lead your team and succeed at it. Being hardworking, enthusiastic, having an intuitive vision and having a positive attitude leads the way to be a leader. The other important skills include critical and strategic thinking, management skills, eagerness to learn and improve, and being just under all circumstances.
Related content from StrategyDriven
https://www.strategydriven.com/wp-content/uploads/pexels-rebrand-cities-1367276-1-scaled.jpg
1707
2560
StrategyDriven
https://www.strategydriven.com/wp-content/uploads/SDELogo5-300x70-300x70.png
StrategyDriven
2022-12-22 12:00:40
2022-12-21 23:48:10
Traits That Make An Official A Leader