StrategyDriven Professionals represent the pinnacle of performance excellence achieved through personal motivation and drive. Consequently, they seek to surround themselves with only the highest quality products that similarly represent excellence and help them push toward ever greater levels of achievement.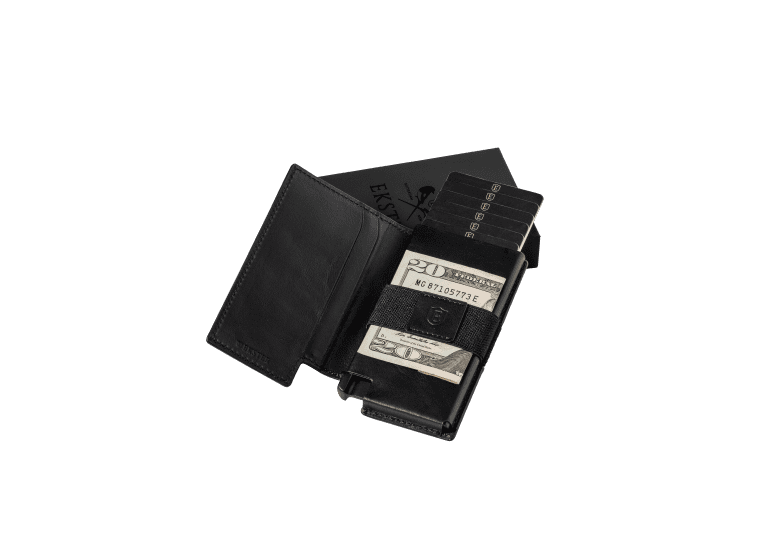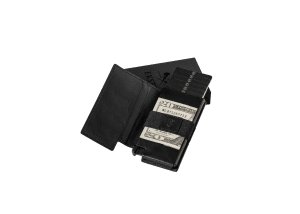 Ekster 3.0 Smart Wallet – Parliament
One such product is the Ekster 3.0 Smart Wallet. Sleek and elegant, this finely crafted leather wallet combines simplicity, style, and compactness with modern security and technologies expected of a superior wallet.
The Ekster 3.0 Parliament Smart Wallet we tested is a bifold wallet comfortably housing four embossed credit cards with an RFID shielded aluminum case and offering sleeves for three additional cards and an elastic strap to firmly secure paper money. Cards held within the shielded aluminum case were raised smoothly upon activation of the card release button and were otherwise held firmly in place. When raised, the cards were staggered in height by approximately one-quarter inch enabling easy selection and removal of any individual card. The wallet's high quality leather and fine stitching gives it the look and feel of a luxury product.
Additionally, the Ekster 3.0 Parliament Smart Wallet was compact in size, being noticeably thinner than a traditional bifold or trifold wallet holding the same number of cards. This provided the added benefits of comfort and appearance particularly when carried in a pant's pocket.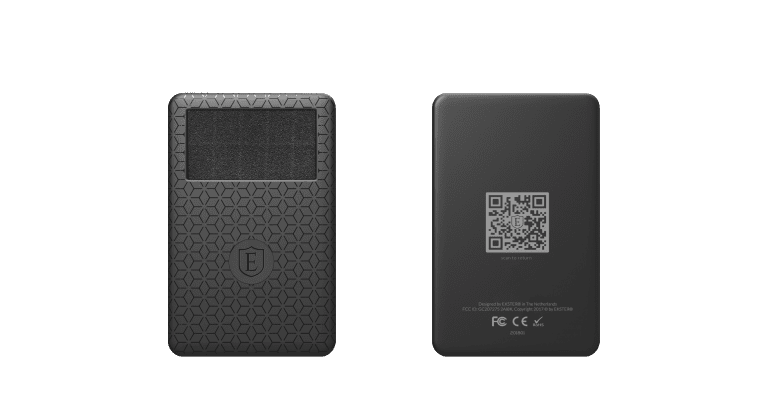 Ekster Tracker Card
We similarly tested the Ekster Tracker Card. Easily paired with the Chipolo tracking app, the tracking card enables location tracking of the wallet within which it is placed as the phone with which it is paired. The tracker card provides a pleasant audible ring to further aid wallet location identification while the app can be configured to enable mobile phone ringing even when silenced. The Ekster Tracking Card is solar powered, environmentally friendly and easily recharged in any lighted environment.
The highly rated Chipolo app was easy to register, configure, and pair with the Ekster Tracker Card via a smart phone; supported by step-by-step instruction screens. A notable bonus features include 'ringing the phone' even when in silent/vibrate mode and remotely triggering selfie photos from the tracker card.
Ekster offers thorough online instructions for the use of its 3.0 Smart Wallets and Tracker Card though we found both devices intuitive to use making the instruction manuals largely unneeded.
Both the Ekster 3.0 Parliament Smart Wallet and the Ekster Tracker Card can be purchased from Ekster.com using the links provided in this article.
https://www.strategydriven.com/wp-content/uploads/Shield.png
300
300
StrategyDriven
https://www.strategydriven.com/wp-content/uploads/SDELogo5-300x70-300x70.png
StrategyDriven
2019-06-07 11:00:44
2019-12-08 17:50:11
Recommended Products: Ekster 3.0 Smart Wallet