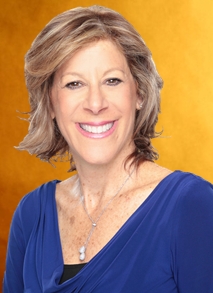 Founder and CEO of Corporate Speech Solutions
and
Contributor, StrategyDriven


Jayne Latz is the founder and CEO of Corporate Speech Solutions (CSS), a Manhattan based speech and communication training company. She is an expert in communication skills, who for over 25 years has worked as a speech-language pathologist, professional speech trainer and coach. Jayne co-authored two books, Talking Business: A Guide to Professional Communication and Talking Business: When English is Your Second Language.
In addition to working in the healthcare community, Jayne taught at New York University and mentored graduate students for twenty years. Her background provides a unique skill set to transform the corporate communication skills of individuals and groups with a goal that every participant develops the ability to Communicate with Greater Clarity, Confidence and Credibility.
Jayne launched Corporate Speech Solutions in 2006; customizing speech improvement and accent reduction training programs to suit individuals and groups for both professional and personal success. Corporate Speech Solutions quickly grew to include a team of communication experts facilitating individual and group performance improvement within Fortune 500 companies and small businesses using proven strategies to accelerate communication effectiveness. CSS has guided employees and executives from PriceWaterhouse Coopers, Ltd., Citigroup, American International Group and Harry Winston, to name a few.
Jayne understands communication and recognizes the importance of strong communication skills in today's global business community. The team at CSS custom designs each program; recognizing that each person or group requires unique training programs in order to accomplish their goals. CSS has a premier training program for non-native English speakers and is proud of their training, which has reached individuals around the globe. Jayne and her team are passionate about achieving communication success with their clients.
Jayne is a current member of the National Speakers Association (NSA) and a featured speaker of the New York State Society for Certified Public Accountants. Her presentations, workshops and seminars are interactive, dynamic, and designed to build confidence. Her audience walks away with a greater understanding and thirst for strengthening their business communication skills. Jayne was recently featured in the Wall Street Journal, The TODAY Show, and on air with WILS1320 and NPR.
You can find Jayne on twitter @Cssjayne and at facebook.com/corporatespeechsolutions.