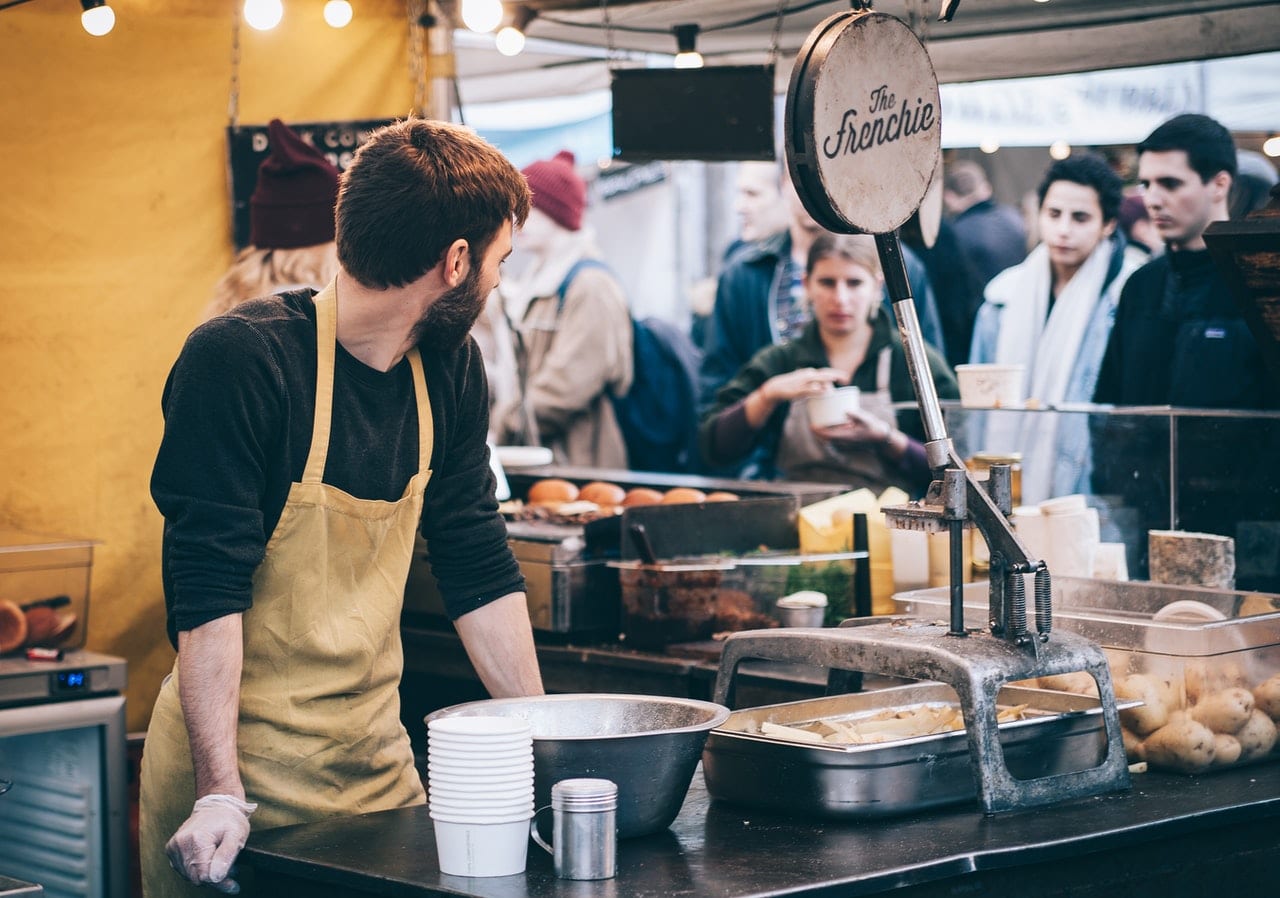 Running a restaurant, eatery, or any business in the service industry requires grit, determination, and intelligence, all rolled up into one. In any case, restaurateurs have to contend with a range of issues such as competition, the economy, and seasonality, to keep their businesses afloat and increase sales.
Nowadays, restaurants are no longer about cooking and serving meals alone, but also about consumer experience, ambiance, convenience, and good service.
If you want to see diners coming back to your restaurant every time, then you have no choice but to improve your operations. Here are a few tips on how to go about it.
1. Utilize Restaurant Technology
Any business in the service industry that is yet to embrace technology stands to lose a lot. Technology has improved operational efficiency by reducing workload, eliminating paperwork, streamlining services, and ultimately increasing sales.
With the emergence of digital menu boards and other restaurant digital signage, restaurants should expect up to 31.8% increase in sales. No. They do not work like magic. Research shows that 80% of consumers are likely to enter a restaurant after seeing attractive signage.
Moreover, these display systems allow you to incorporate full-motion videos into your menus so that you can reach and engage your customers easily.
2. Expand Menu Offerings
Expanding your menu offerings is another great way of improving operations and increasing sales. By giving your customers more options on the menu, they are likely to stream back and even invite their friends to your restaurant.
This brings us back to the use of digital menu boards. The benefits of using digital menu boards are almost endless. So dynamic are these digital boards that you can add more items to the menu display, include information about ingredients, or change the menu content at the touch of a button.
Nevertheless, you should be very careful when creating your menu and learn about the various digital menu board mistakes you should avoid if you want to attract more customers to your establishment.
3. Take Advantage of Social Media
Social media is a game-changer in almost every sector and the service industry is no exception. You can use social media to expand your reach and retain your current customers for free.
Social media platforms like Facebook, Twitter, and Instagram allow you to connect with your customers by liking or replying to their comments. You can also encourage your fans to share your posts, photos, and menus with their friends for a wider reach and increased brand awareness.
4. Create a Loyalty Program
Many restaurateurs make the mistake of focusing on attracting new customers rather than keeping their existing customers. This can leave a huge dent on your sales as your most loyal customers begin to feel disoriented and start thinking twice about returning to your restaurant.
One of the most effective ways of retaining customers is building a loyalty program. It doesn't have to be complicated. You can start by issuing gift cards, free dessert, or special discounts to your most loyal customers. By doing so, it won't be long before you notice an improvement in operations.
5. Offer Online Ordering
Although eating out in a physical establishment is still fun and exciting, things are changing and more people now prefer to order their food online. With this in mind, you should change with the times and offer online ordering. This will not only improve your operations and increase your sales but also retain your customers. Your clientele will have no reason to buy food elsewhere.
6. Adequately Train Employees
If you want to improve operations in your restaurant, it is imperative that you employ staff with the right training. Look for employees who have the right mix of skills and knowledge to avoid spending more money on cross-training. You can also consider providing custom training to your staff to ensure they are competent to handle your specific requirements.
7. Turn Your Customers into Promoters
Your loyal customers are certainly your biggest fans, and they would be more than willing to promote your restaurant to their family, friends, and workmates. However, for this to work, you have to make sure that you prepare tasty, lip-smacking meals every time to ensure your new and existing customers keep coming back for more!
8. Consider Outsourcing
In some cases, your current staff may not be able to handle some aspects of a restaurant business. This is the point where outsourcing comes into play. You should consider hiring experts to help set up the right structures and provide suggestions aimed at improving your operations.
9. Leverage Analytics and Trends
Utilize various reporting and analysis tools to monitor current market trends and know what is happening in your restaurant. Leveraging on analytics and trends will give you an idea of whether you are on the right path to success or not. You can then make the necessary adjustments like employing more staff or scheduling the right software to improve sales.
10. Cross-Train Employees
Cross-training your employees prepares them to be able to do more than one job. For instance, you can cross-train your waiters to be kitchen staff or vice versa. This means your operations will not stall in case one of your most reliable staff is sick or away on leave. However, you should only consider cross-training your most loyal staff to avoid disappointments when they decide to seek employment elsewhere.
https://www.strategydriven.com/wp-content/uploads/pexels-clem-onojeghuo-375889.jpg
898
1280
StrategyDriven
https://www.strategydriven.com/wp-content/uploads/SDELogo5-300x70-300x70.png
StrategyDriven
2021-01-22 17:00:39
2021-01-23 00:17:32
10 Ways to Improve Service Industry Operations