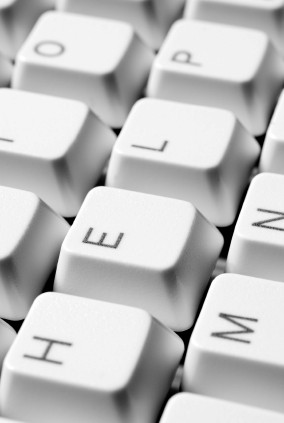 Who manages you? You may have a boss, who manages some percentage of your tasks at work. But who manages the entirety of your life? No one, if you don't. Are you willing to supervise yourself, to manage yourself? Are you willing to allow yourself to be so managed?
Your life can be considered one never-completed to-do list, such that tasks are added as fast as they are completed. Did you shop for groceries yesterday? Great. But you'll need to shop for groceries again! Did you prepare dinner and/or clean up afterwards? You certainly can expect that task to come around again soon. It can be very burdensome to have a never-ending to-do list. In the face of overwhelming lists of tasks we can experience stress and even depression.
One way to de-stress is to perceive that you, today, are the manager of a vast team of subordinates: the you of tomorrow, the you of the next day, and the yous of all the days after that. Even if you don't have a cook, a housekeeper, or a personal secretary, you can delegate the tasks in your life to your future selves in a way that will lower the amount of uncompleted tasks you carry around, like emptying that invisible but weighty backpack you carry on your back.
Bills and Mail
Do you sometimes get overwhelmed with the amount of bills and mail that piles up? Delegate to your Thursday evening self, twice a month, to put aside time to do bills. Now you don't have to think about it - it will be done, by your very efficient and reliable subordinate (you, every other Thursday evening). When Thursday evening comes around, 'Do bills' will show up in your schedule, 7-8PM. You know what you'll be doing at 7PM, and you know that by 8PM you'll likely be done. No worries about forgotten bills.
Infrequent Tasks
If you like to get things done early, set aside 'February 15' as 'Tax Prep Day' and assign to your 'Feb 15th self' the task of doing your taxes. If you need the pressure of deadlines, make 'Tax Prep Day' April 12th, and you'll be fine.
'Tomorrow' Tasks
Don't delegate all your to-do-list items to 'tomorrow'- 'tomorrow' likely will never come and the to-do list may remain uncompleted. Rather, delegate the high priority items to the prime time in your day, today or tomorrow, and be disciplined about performing the tasks that will allow you to have confidence that, over the next few days, tasks that need to be completed will be. Space out your to-do-list, ranked by time urgency or task priority, so that you will complete tasks in advance of their drop-dead due dates.
Delegating to Others
This process works whether the work we are talking about is your work or study, family or other life tasks. At work, you may have other people to whom you also may delegate portions of your tasks or projects, for whom it would be developmental or interesting to join you in your projects. This may also be true in your family - delegate to other members of the family tasks that will help them contribute to the family's overall functioning. But remember, whether you are delegating to yourself (in the future) or to others, delegation only works if you are willing to hold those to whom you delegate responsible for the completion of their work. Even, especially, including accountability to yourself.
Your Delegation Toolbox
Here are a few resources to help you take these ideas and turn them into habits that remain part of your daily life:
Getting Things Done (GTD) - self described as the art of stress free productivity, David Allen's GTD methodology has become a hit among those seeking enhanced productivity. At the least, take a look at this summary.
Calendar Manager Strengths and Weaknesses - a central calendar is essential for any type of delegation. This blog post discusses your best options, paid or free. For simple self-management you may want to consider Google Calendar, but if you want to share your Calendar with others or need to manage multiple categories of calendars, check out ClearSync.
Task or Project Management Tools - this is a list of 50 project management power productivity tools that are both useful for self and remote delegation. After all, once you delegate, you need to be able to track progress and in the case of remote delegation, communicate effectively.
In Conclusion
The point is not to schedule out one's entire life, but to clear the decks, so that when time comes around that is not claimed by the manager of your life (YOU!), you are free to be spontaneous, to enjoy life, to relax, to bask in the sun or to curl up with a book warmed by a fire, or to enjoy your family and friends. You can do this guilt-free, knowing that your responsibilities are being handled by your staff (YOU - past and future!), and so you (in the present) can enjoy life unencumbered by the to-do list of responsibilities you carry.
How do you handle self-delegation? Do you find that you are as hard on yourself as your boss? Do you use any tools to manage your self-delegation? We would love to hear from you. Please post your comments, questions and ideas below.
---

Elmer Thomas blogs primarily at
Thinking Serious
which focuses on programming, design, business and productivity content for tech entrepreneurs living in a 2.0 world. That is, when he is not tickling his entrepreneur itch or consulting. To read Elmer's complete biography,
click here
.