Practices for Professionals – Maintain Updated Electronic Calendars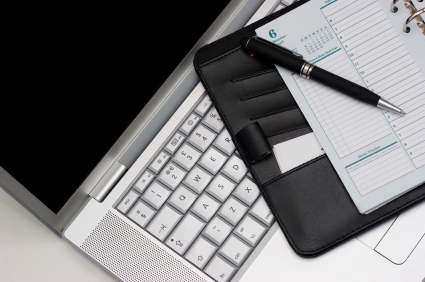 How often have you tried to schedule a meeting during a time that was seemingly available to one or more participants only to have invitees decline the invitation or not show-up because of a previous commitment? All to often, professionals fail to maintain their calendars fully up-to-date such that these tools accurately represent their time commitments and availability. Lack of calendar maintenance then becomes an administrative burden on those seeking appointments as well as on the individual not maintaining the calendar; demanding time to make and respond to multiple unnecessary meeting requests and change requests resulting from out-of-date calendars. The simply solution is to always maintain one's calendar up-to-date.
Activities often not included in electronic calendars… that should be
The following is a list of activities not routinely placed in electronic calendars that can represent significant unavailability for most professionals.
Travel, including flights and/or other modes of travel during which time communications are not possible or are extremely limited
Personal meetings and events. These can represent significant unavailability time and should be entered into ones calendar albeit marked as personal or private so the nature of the commitment remains invisible to the workforce
Meeting preparation and post meeting debriefs typically associated with company executive/senior management and client/customer interactions
Travel time between meetings particularly those held at different locations
Travel time to and from offsite meetings
Verbally committed to meetings not accompanied by a formal meeting request
Planned trips to remote locations not yet formally scheduled or confirmed; including such activities as client/customer meetings, training, in-office events, and other 'save the date' activities
Final note…
Too often individuals view a meeting request as either an accept or decline event. If, however, there is a greater likelihood than not that one will attend the meeting, one should at least tentatively accept. Tentative meetings in one's calendar should be those meetings one is willing to prioritize but, in reasonable instances, skip in order to attend a higher priority event. Complementing the use of tentative acceptances should be a formal acceptance or declining of the tentatively accepted meeting at least one day in advance of the event's occurrence. If accepted, the meeting should be treated as the priority for that time slot unless a significant emergent circumstance arises.
Related content from StrategyDriven
https://www.strategydriven.com/wp-content/uploads/iStock_000010228136XSmall.jpg
282
425
StrategyDriven
https://www.strategydriven.com/wp-content/uploads/SDELogo5-300x70-300x70.png
StrategyDriven
2012-05-29 06:13:39
2016-03-21 20:41:50
Practices for Professionals – Maintain Updated Electronic Calendars